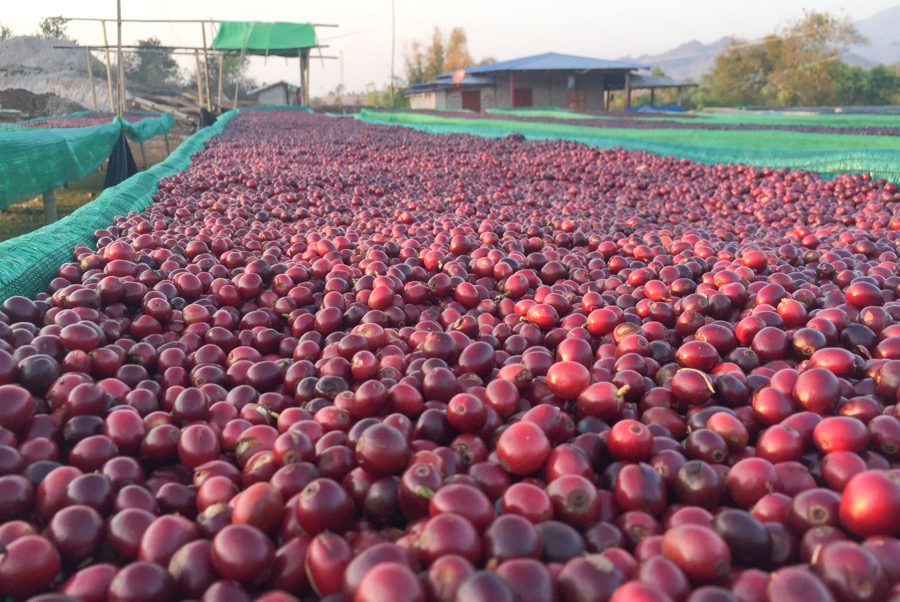 One of my favorite things about specialty coffee is the opportunity to discover amazing coffees from unexpected places. Never in my life would I have expected to be standing in Myanmar, cupping an almost 90-point coffee among some of the world's most esteemed cuppers.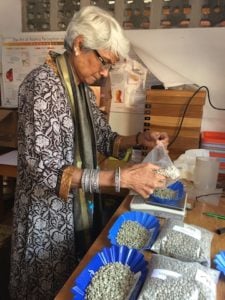 But that's exactly the experience I had mere weeks ago at the third annual Myanmar Coffee Cupping Competition, organized by the Myanmar Coffee Association and the Coffee Quality Institute. I had the privilege of serving as a judge at last year's competition, and was excited to return again this year to this maturing specialty-coffee origin with rapidly improving quality. The MCA competition showcases that improvement, and joining me to assess the 72 competing coffees at the judges' table were the esteemed Sunalini Menon, a veteran cupper from coffeelab in India, and Richard Corney, co-owner of Raw Material in New Zealand.
The quality of the coffees we tasted was undeniable in the cup, but the scores showed just how impressive these coffees were. Twenty-six out of the 72 coffees scored 85 or higher, with the winning coffee—a Ywangan natural from Mandalay Coffee Group—scoring 89.58. This impressive number is more than five points higher than the winning coffee at the first competition and over two points higher than last year's winner.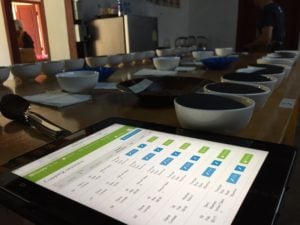 The ability of Myanmar's growers to produce this high-quality coffee is thanks in large part to USAID's Value Chains for Rural Development in Burma project, run by nonprofit Winrock International. This project has been providing Myanmar's smallholder coffee growers with crucial quality-improvement training and connections to the international market to help them improve their food security and livelihoods.
Amazing naturals
The stars of this year's competition were most definitely the natural-processed coffees, which accounted for 40 of the 72 coffees in the competition.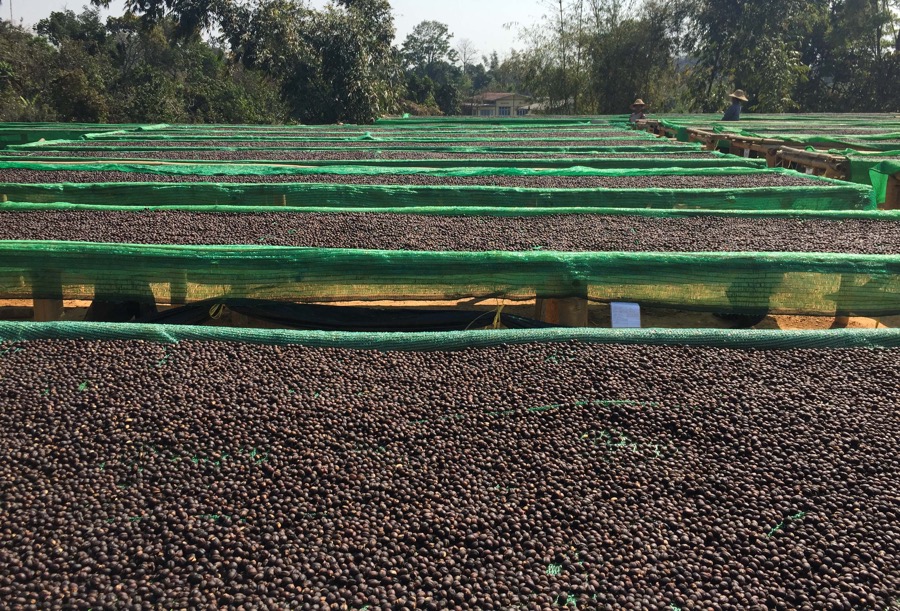 For the uninitiated, natural-process coffees are dried with the cherry remaining on the bean and parchment, which is typically removed just prior to export. This process fares best in stable climates, and is commonly employed in regions where water may not be readily available. Both cases apply to Myanmar's coffee-growing regions, which enjoy stable, moderate temperates, and typically receive rainfall only three months a year.
Naturals are not the easiest coffee to produce, however: The cherry provides a covering that hides any visible defects or indication of problems inside the cherry. Producing great naturals requires close monitoring, rotating of drying beds, and careful sorting. Growers must have dedication and close attention to detail to produce high-quality naturals.
Fortunately, Myanmar's skilled growers and beneficial climate combined to produce some incredible naturals. On the cupping table, these coffees were explosive, clean, and bright—they were far and away the most complex and delicious coffees on the table.
Coffee and community
The competition took place in the city of Ywangan, an important location for coffee production in Myanmar. Ywangan serves as a hub where producers from the surrounding communities gather to receive training on best agricultural practices, processing methods, and more.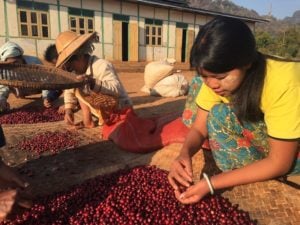 One of the advantages of the competition taking place here was the opportunity to see the Ywangan community's burgeoning passion for specialty coffee. One afternoon I witnessed growers returning from the field with ripe red cherries: They poured them onto mats and together community members sorted them. I saw no hierarchy of labor, but rather a community coming together for the sake of specialty-coffee production. It was a wonderful sight to behold.
While Myanmar's passionate growers gave me further hope about the promise of coffees from this nation, it's undeniable that challenges remain before Myanmar can become a reliable origin for the specialty-coffee community. Perhaps the biggest challenge is scalability: While we tasted many beautiful coffees in the competition, Myanmar's amazing naturals currently account for only two containers of coffee. It's my hope that the ongoing value chain project can scale the nation's volume potential of high-quality coffees—as well as expand to reach more of its growers—to feed the appetite of the international market.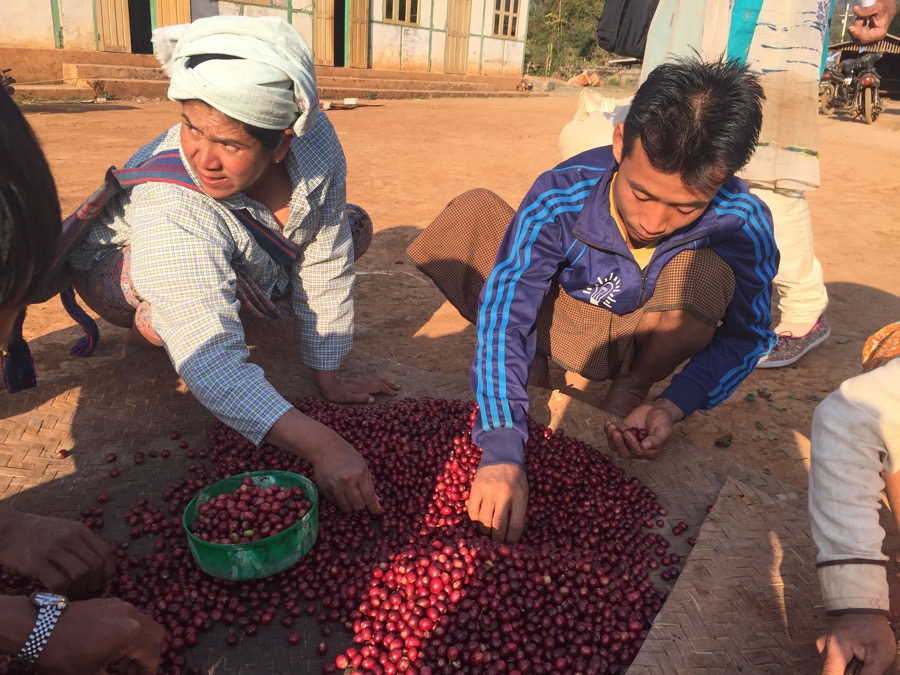 Bright future
It was my honor to once again participate as a judge for this competition, and I can't wait to see what the future holds for Myanmar specialty coffee. Interested in experiencing this coffee for yourself? CQI will hold a cupping at the Global Specialty Coffee Expo at the Washington State Convention Center in Seattle. It takes place from 3:45 to 5:30 p.m. April 22 in room 618 at the Cupping Exchange area.