What is an MVP?
Each year, we evaluate our producers partners in a number key areas, assessing their ability to produce quality coffees that serve the needs of our clients. This is a rigorous assessment that we take seriously, as it indicates how well-suited a producer is to supply coffee to our customers. We are fortunate to partner with excellent organizations whose values align with our own, and overwhelming find that producers we choose to partner with perform well on this scorecard.
Some producers, however, score above and beyond what we expect of them, demonstrating a remarkable commitment to coffee excellence. We call this group the Most Valuable Producers, or MVPs.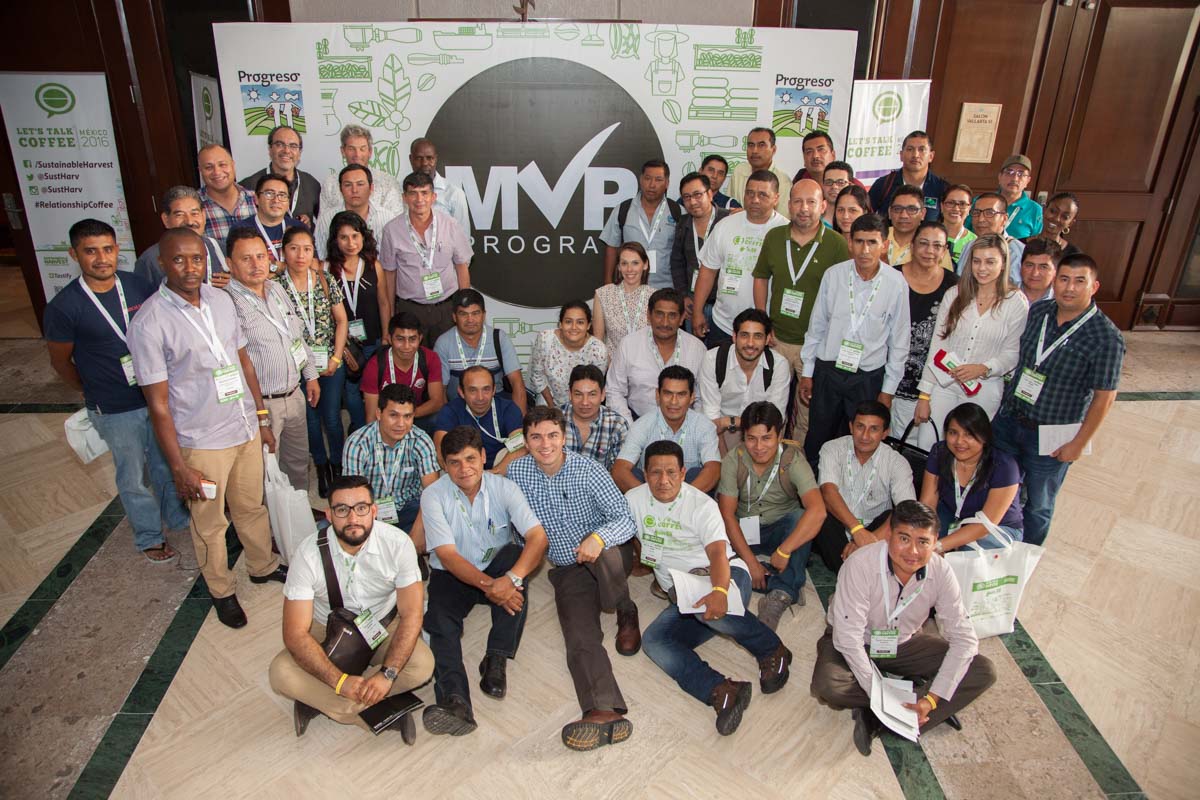 What is the MVP Program?
The MVP Program is Sustainable Harvest®'s preferred supplier program that connects roasters to exceptional coffees and supports the MVPs as they work to maintain their high level of performance and innovate their product. Funded by Sustainable Harvest®, the MVPs themselves, roasters, and partner organizations, the program features farmer training events around the globe that equip the MVPs with the knowledge and skills they need to succeed as top suppliers. These events also provide opportunities for the MVPs to connect with buyers and learn about the needs of the rapidly evolving coffee market. Topics that are often addressed at MVP events include:
Quality control
Best agronomic practices
Processing techniques
Warehousing
Financial risk management
Compliance
Environmental process improvements
Market updates
Developing organizational excellence
Read more about our most recent MVP event, the MVP Central America Summit, here.