Countries updated in this post: USA/Global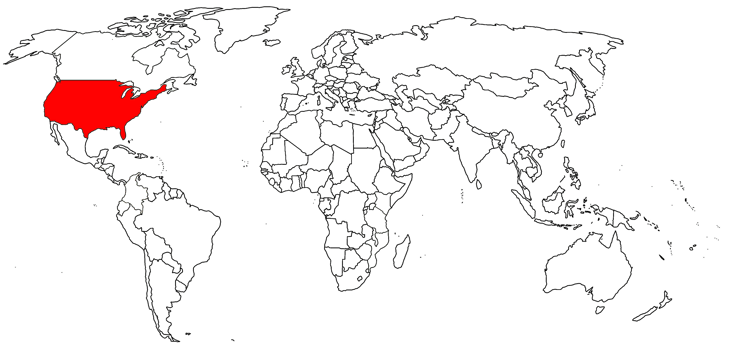 USA/Global
Ports/Warehouses: USA/Global
Risk Level: Red
Status: Potential worldwide shipping disruptionsAccording to the International Transport Workers' Federation, out of an estimated 1.2 million seafarers, over 200,000 are currently marooned at sea, unable to disembark and return home. Since mid-March, tens of thousands of seafarers around the world have been forced to extend contracts of service and remain on board ships due to border closures and immigration restrictions brought on by the pandemic. The maximum period of time a seafarer should continuously serve on a vessel without leave is 11 months, according to the International Labour Organization, but some seafarers have now been on-board for over a year. Many workers have not received pay for the extended time.

The president of the ITF, Paddy Crumlin, had set a deadline of June 15 to resolve the crew-repatriation issue, stating that "enough is enough." When no action was taken by government leaders, Crumlin announced that beginning June 16, seafarers would be enforcing their right to stop working and refuse pandemic-induced contract extensions. ITF General Secretary Steve Cotton also stated that "if getting seafarers off these ships causes chaos in supply chains, if ports back up from Singapore to San Francisco, and if this causes ship insurance providers to pull their coverage and global trade to grind to a halt; then that is on the heads of politicians, not the world's seafarers."

The situation has severely impacted the physical and mental health of seafarers with reports of self-harm and even suicide on-board. Other crews have begun refusing work and going on strike.

Some progress has since been made, however, though we may still soon see large-scale interruptions to global trade.

The nation of Georgia has offered to be a safe hub for seafarers at the intersection of Asia and Europe, and are willing to facilitate crew changes and give access to transit for workers on their way to their final destination. Likewise, Djibouti has offered to facilitate crew changes for seafarers passing through the Bab-el-Mandeb strait.

On June 25, the UK government announced that it will be hosting a virtual, international summit in July to address the crew change and repatriation challenge. Political and business leaders from around the world will convene to decide what governments must do to protect the welfare of the world's seafarers.

We'll keep you posted with more information as the on-going situation continues to develop.
This Sustainable Harvest site and related blog are provided to you for informational purposes only. While we have taken reasonable efforts to provide you with content of high quality, all of the information on this site is provided to you "AS IS" and Sustainable Harvest does not guarantee the accuracy, completeness, correctness, suitability, or timeliness of the information provided in this site. Any health information found on this site should not be used in place of a consultation with your physician or other health care provider. You also agree that Sustainable Harvest will not be responsible for any damages or injuries that you may sustain as a result of your use of any of the information provided by this site or blog.