Just a few weeks ago, I had never tasted coffee from Myanmar, the Southeast Asian nation formerly known as Burma. I knew the country produced coffee, but my knowledge pretty much stopped there.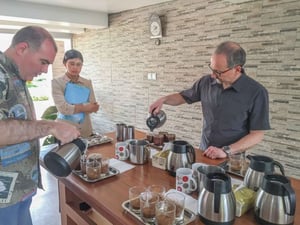 That all changed in a very short time. Back to a few weeks ago: I received an invitation from the Coffee Quality Institute to serve as a judge in Myanmar's 2nd Annual Certified Coffee Cupping Competition, organized by CQI and the Myanmar Coffee Association. The competition honors the improving quality of coffees from Myanmar; the country's farmers are supported by USAID's Value Chains for Rural Development project, run by nonprofit Winrock International.
Before I knew it I was landing in Yangon, the former capital of Myanmar. From there we traveled through Mandalay, the country's second-largest city, and finally arrived in Pyin oo Lwin, the small town hosting the competition. The site was the Mandalay Coffee Group processing plant, which houses a centralized wet mill, drying patios, and more. As it turns out, it was the plant's cupping lab where I would spend most of my time.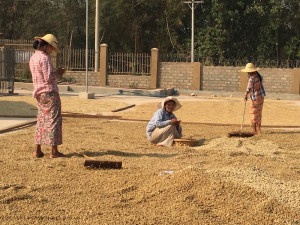 I was one of three international judges for the competition—the others were Andrew Hetzel of Cafemakers and Allen Leibowitz, current chair of the Roasters Guild Executive Council. I spent the first couple of days roasting all 60 samples entered in the competition, and then Andrew, Allen, and I—along with two local cuppers—evaluated the coffees using the cupping app Tastify™ created by Sustainable Harvest®.
What we found were excellent coffees that far exceeded those in the first incarnation of the competition in 2015. Of the 60 samples entered, 56 earned 80 points or higher. (By comparison, in last year's competition 21 of the 58 coffees hit 80 or higher.) The winning coffee, hailing from Green Land Coffee estate in Pyin Oo Lwin, earned 87 points.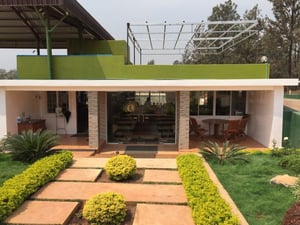 These higher scores offer clear evidence that the efforts of Winrock, CQI, the Myanmar Coffee Association, and other organizations are having tangible effects on Myanmar's coffee quality. The country has the climatic conditions necessary for producing excellent-quality coffee. Now with projects like Value Chains for Rural Development, we're starting to see the full potential of coffees from Myanmar.
I had a great time trying these coffees and discovering the rapid quality improvements the country is achieving. The rest of the specialty-coffee community can taste for themselves at the SCAA Event, April 14-17 in Atlanta: CQI will hold a cupping of the top nine coffees from the competition at 3:30 p.m. April 15 in Cupping Room C109.