Connecting worlds of flavor
We're excited to share that on November 3, 2017, fellow B Corporation New Belgium Brewing introduced a limited run of a brand-new beer called La Folie Grand Reserve Geisha, which is made with Sustainable Harvest®-sourced Geisha coffee from Hacienda La Esmeralda in Panama. The highly collaborative project, which not only involved New Belgium Brewing and Sustainable Harvest®, but also Bean Cycle Roasters and Troubadour Maltings, brings to light how much there is in common between craft coffee and craft beer.
"These two industries can benefit a great deal from shared learnings," says our partner Chris Schooley of Fort Collins-based Troubadour Maltings. Chris should know, he's a former specialty coffee roaster and green coffee bean seller. Beer needs to move away from using commoditized, low quality ingredients with poor traceability to relationship-based, high-quality sourcing, like craft coffe. This practice of transparent, quality-driven sourcing, where buyers and sellers forge a relationship, is a purchasing philosophy that that Sustainable Harvest® pioneered twenty years ago. Now it's ubiquitous in the specialty coffee industry.
Today, transparent, direct trade sourcing is quickly coming to the beer industry, with a focus on fresh roasting and high quality ingredients. The result: a beverage with more flavor, body and color, just like specialty coffee. The La Folie Geisha is a stunning example of this.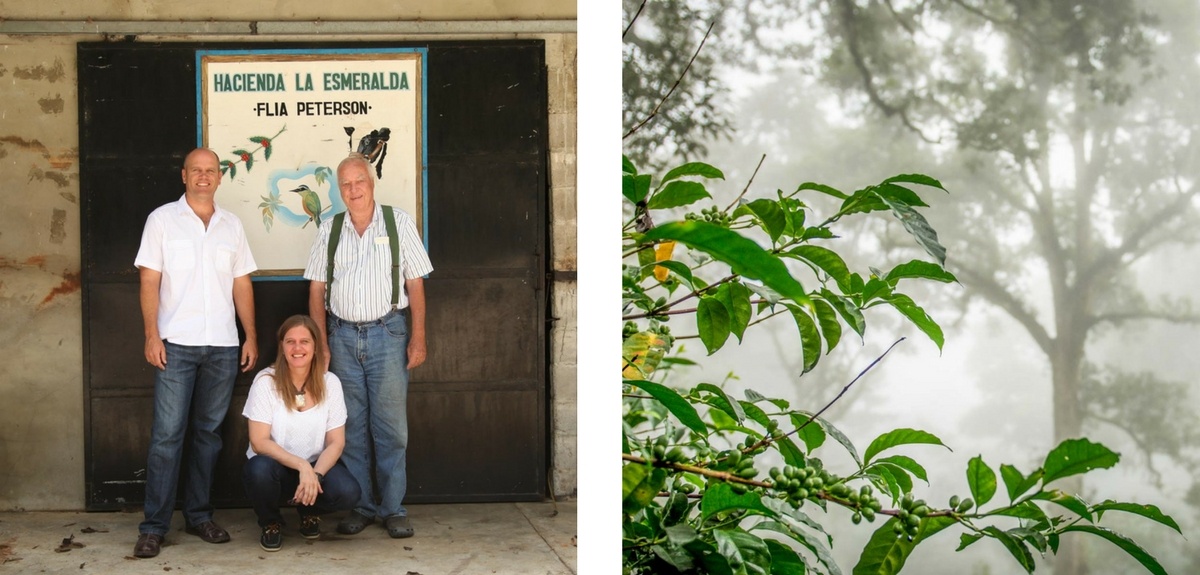 Hacienda La Esmeralda in Panama: The Price Peterson Family, owners of the farm, and Geisha trees
The La Folie Geisha sour beer is made with a variety of coffee called Geisha grown on the farm Hacienda La Esmerelda in Panama, which has produced one of the most expensive and most awarded coffees ever grown. The variety originally to came to Central America from of a seed bank of coffee varieties that were transported from Gesha, Ethiopia in the 1960s and planted in Costa Rica.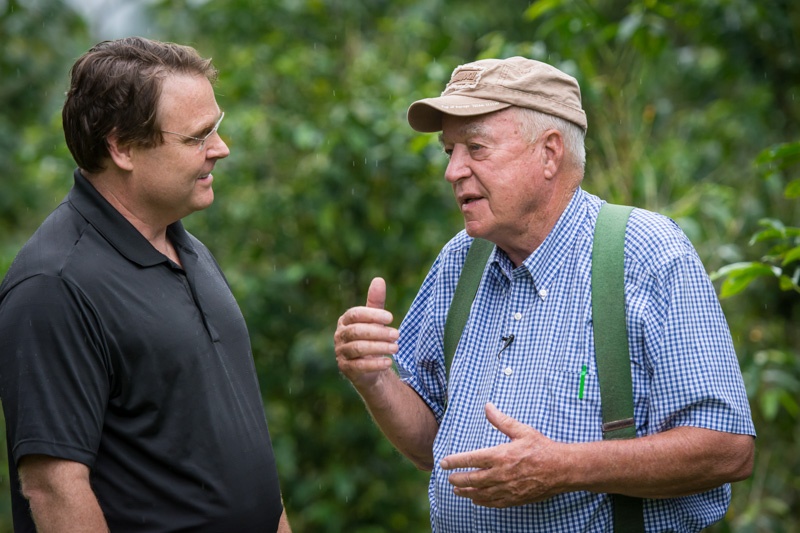 David Griswold and Price Peterson dicsuss new ways to share the story of La Esmeralda Geisha at the farm in 2014.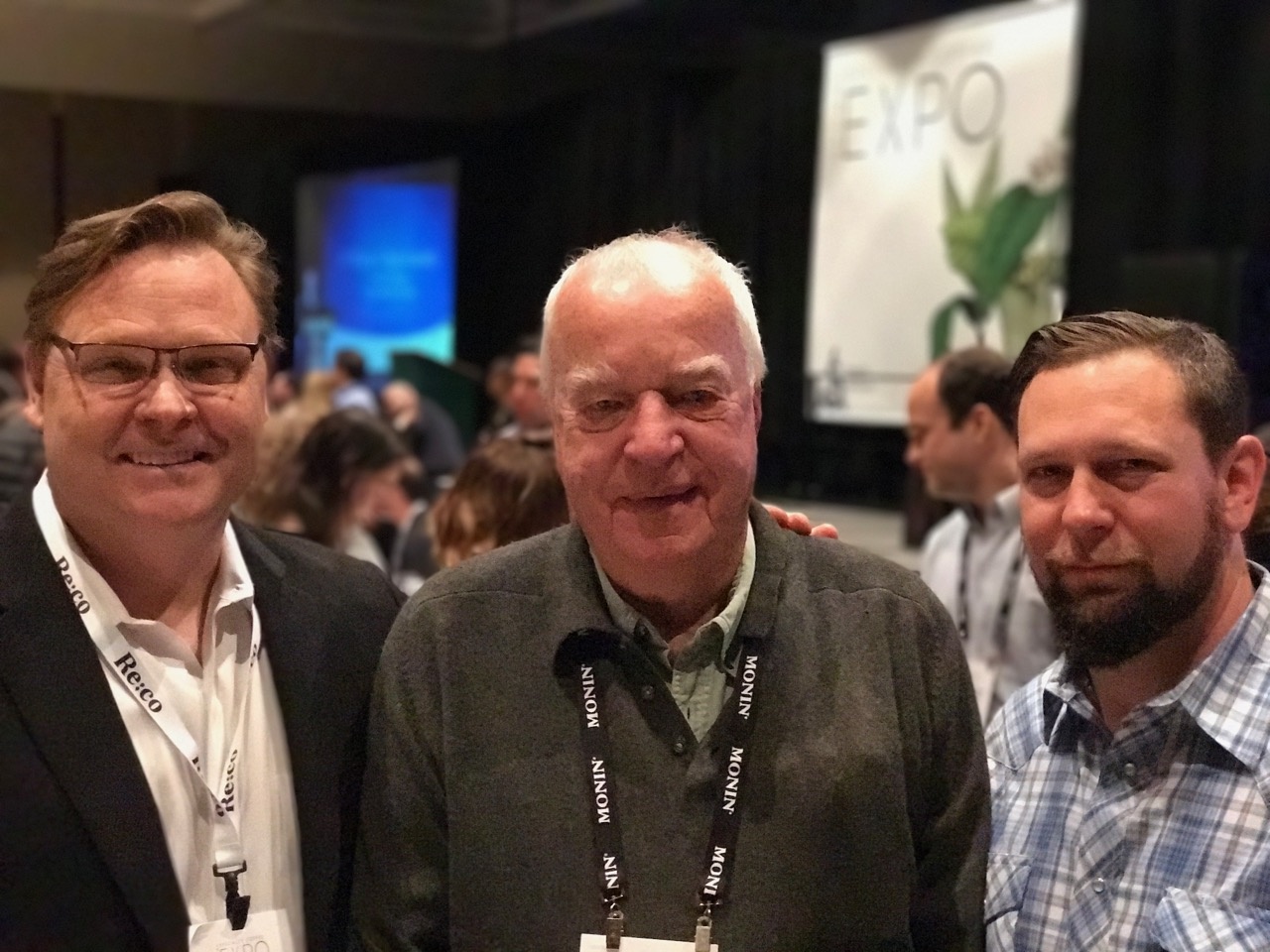 David Griswold, Price Peterson, and Chris Schooley at the Uppers and Downers event at the SCA 2017.
This delicious coffee beer also comes with impact. In keeping with New Belgium Brewing's B Corporation philosophy to use business as a force for good, they're donating proceeds from the sales of the Geisha beer to create seed banks for coffee farmers. $1 from each bottle will be donated to the Portland-based nonprofit Relationship Coffee Institute, which will work in partnership with World Coffee Research to build a certified coffee seed bank in Central America. This will help small scale coffee farmers have access to resilient strains of coffee cherries that can thrive as their climate changes.
This work is crucial because warming climates are already affecting coffee production, and while big farms can adapt by purchasing land in cooler places, smaller farmers can't afford to do so. So, in a small way, craft beer drinkers who love great coffee and purchase this beer are ensuring their cup of java will be around for many years to come.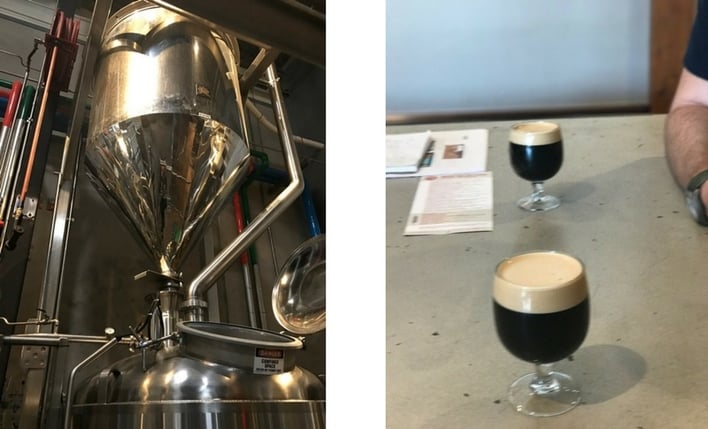 Collaborations in the coffee industry and beyond are a key tenet of our work, and we are proud to source vibrant, high-quality coffees with social impact for our partners. We'd like to thank New Belgium Brewing for making the La Folie Geisha a reality, and providing an opportunity for consumers to enjoy a world-class tasting experience while supporting smallholder farmers. It's a tradition we will continue to pursue and hope to expand with like-minded partners who value amazing food and the communities where it's grown.
To taste this amazing new collaborative beer and support the future of coffee farming, head here to see where you can find La Folie Grand Reserve Geisha Sour Ale.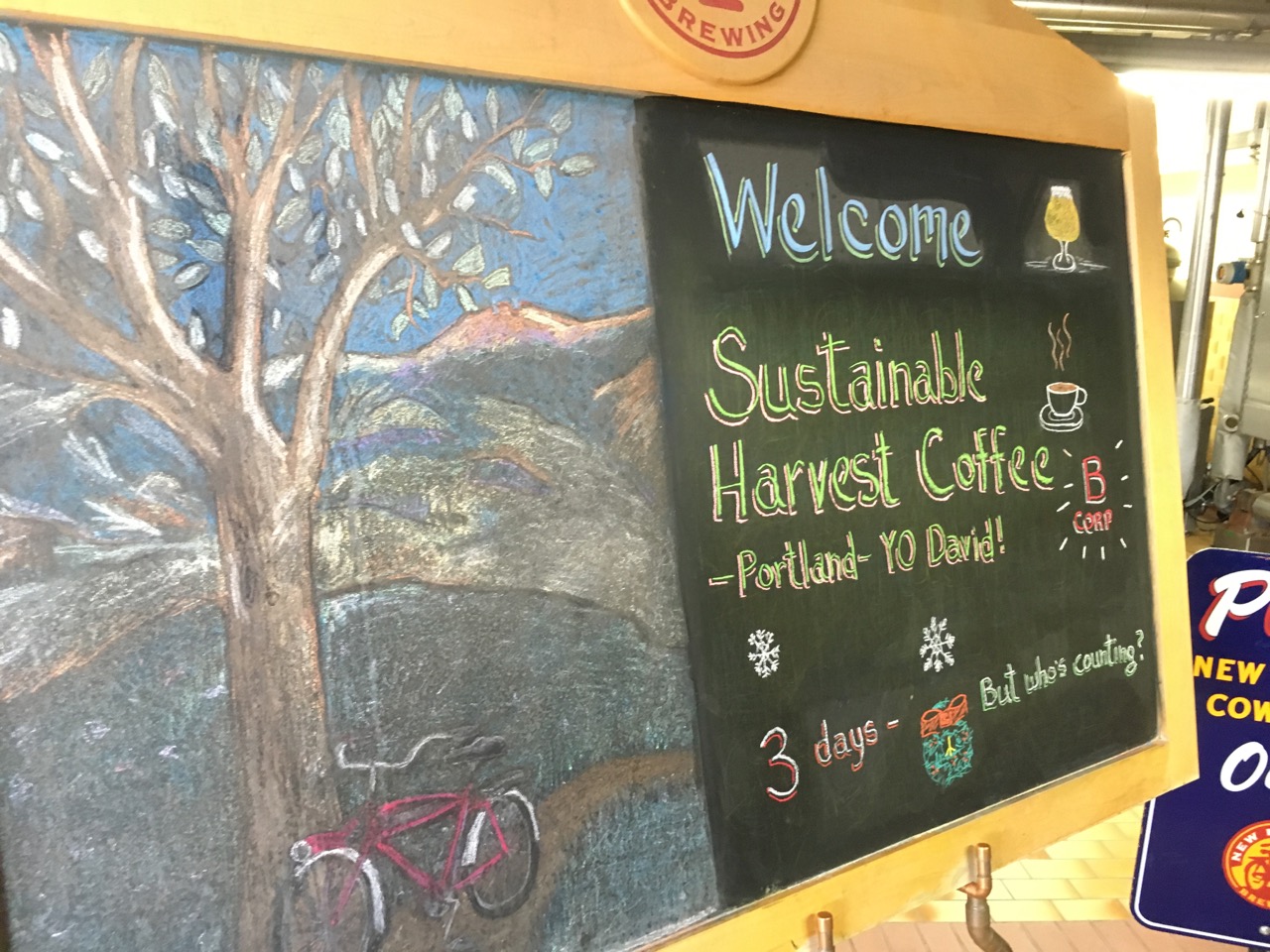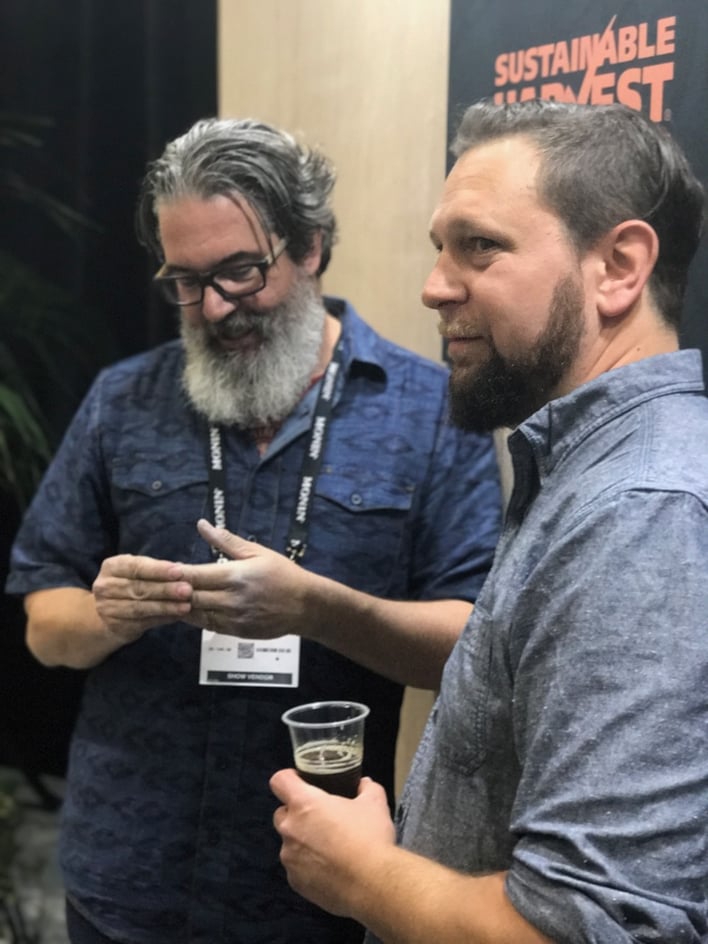 Jamie Mastin of New Belgium Brewing and Chris Schooley at the Uppers and Downers event at SCA 2017.
Chris Schooley discusses malt selection for the La Folie Geisha beer
For a deeper look into the history of Geisha and how it arrived at Hacienda La Esmeralda, check out this presentation from Hanna Neuschwander at Let's Talk Coffee® 2014 in Panama.
Looking for a coffee partner to create an exceptional fine food product? Get in touch via the form below.