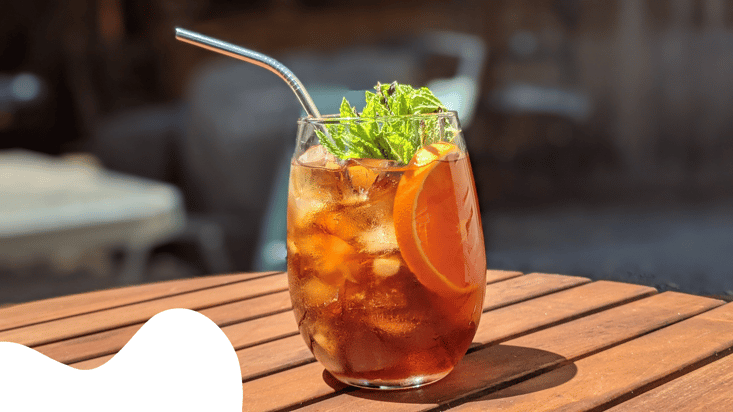 Summer is just around the corner: temps are rising, days are stretching, and your regulars are scanning your iced bev options. So while you're unpacking your 10-gallon cold brew vessels, let us make a recommendation: cascara.

If you haven't explored the world of cascara yet, there's no better time than now, especially as we wade into the sweltering summer heat. During those long summer afternoons when the hours are crawling by and we're considering our second third cold brew, we reach instead for an ice-cold cascara bevvy for a light, refreshing, subtly sweet, tea-like drink full of tropical flavors and aromas (think tart cherry, pomegranate, tamarind, hibiscus, mango) with just enough caffeine for a pick me up, but not enough to send us buzzing over the top.

Cascara can also be so much more than just a simple brew! It's a powerhouse of flavor and versatility with tons of untapped potential. Over the years, we've seen folks across the industry finding new and tasty ways to use cascara, from making sodas to kombucha and even cascara-infused liqueur! Given its versatility, cascara truly deserves a spotlight on every café menu. Plus, it's rich in antioxidants, and since it contains much less caffeine than coffee and tea, it's suitable for a wide range of customers.

Keep reading below to learn more about cascara. We've also included some recipes for hot and cold-brewed cascara tea, cascara syrups (to mix into sodas or cocktails), and our personal favorite—cascara-orange scones! If you give these a try, definitely let us know what you think!
________________________________________________
What's the Story Behind Cascara?

Cascara means "husk" or "shell" in Spanish and refers to the dried fruit that covers coffee beans. During harvest, the coffee seed is extracted by a depulping machine, and the bright red flesh of the cherry is removed and, for the most part, discarded—until recently. Over the past few years, interest in cascara has been slowly growing in the consuming world, which is good news for producers looking to turn a byproduct into an opportunity. In today's economic climate, any way to minimize waste and maximize yield is a welcome practice.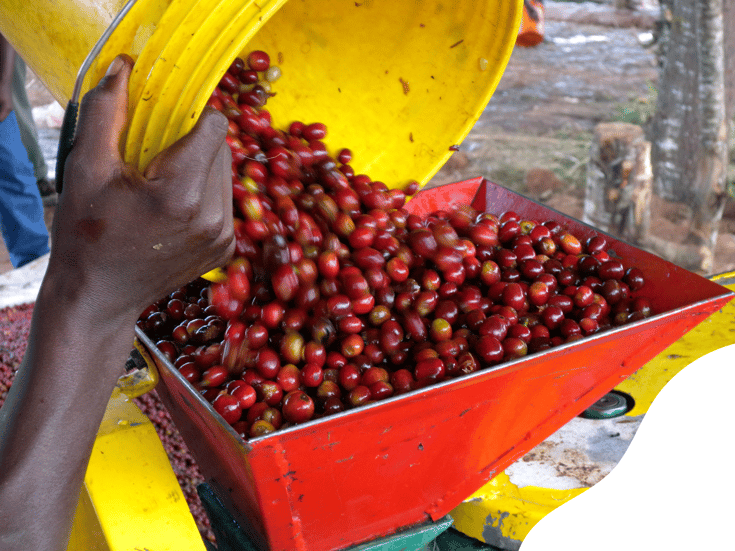 Cherries being depulped.

While cascara is only just now starting to see mainstream popularity, it's been enjoyed in some parts of the coffee-growing world for centuries. Since coffee cultivation is thought to have originated in Ethiopia as early as the 9th century, it's safe to assume that Ethiopia's version of coffee cherry tea—called hashara or geshar—has existed just as long. To prepare this warm drink, coffee husks are toasted and steeped generously for a strong, full-bodied cup.
In Yemen, a similar drink called qishr was developed around the same time. This traditional Yemeni beverage is made with ginger, cinnamon, and other spices, and remains widely popular in Yemen to this day, even more so than coffee itself.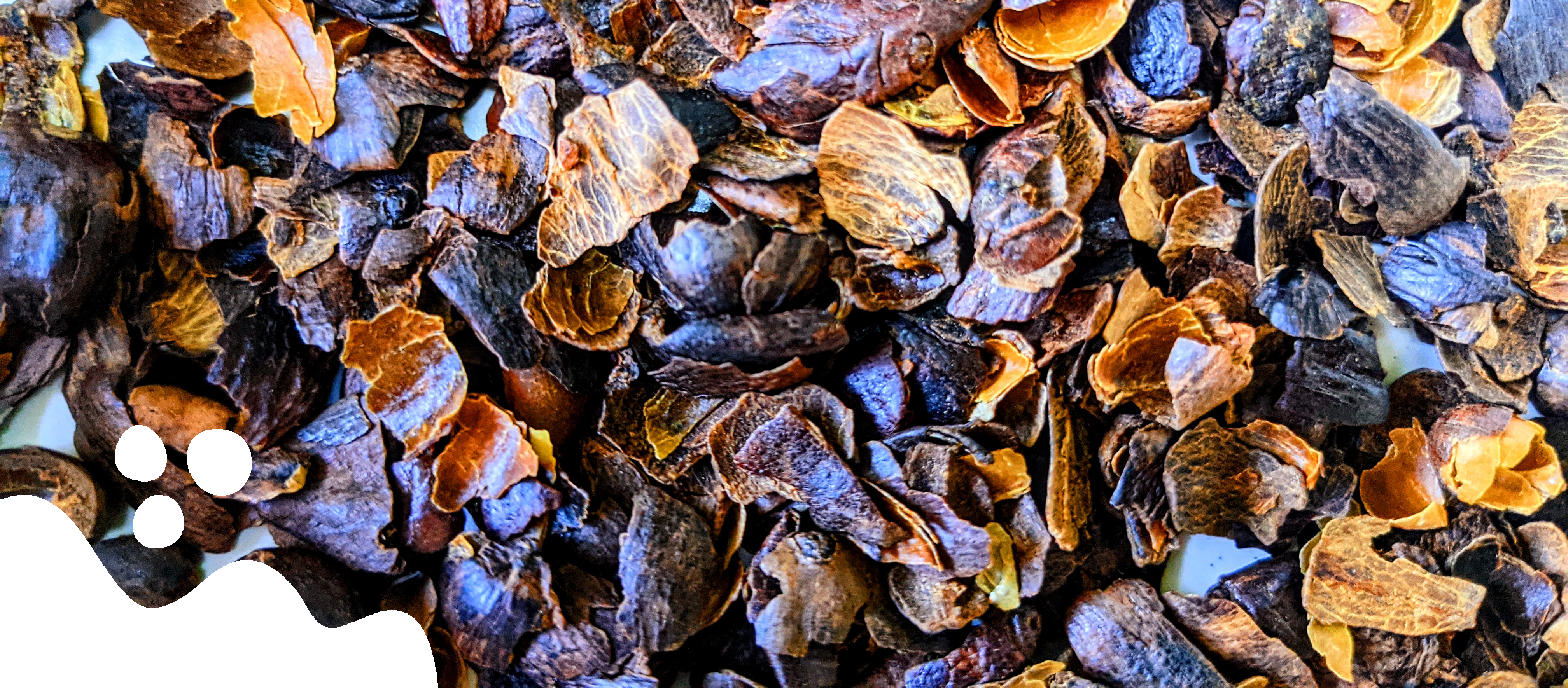 While coffee became a major export of Ethiopia and Yemen, locals began consuming these tisane-style beverages made from the plant's fruit instead. As demand for coffee grew and cultivation spread throughout the globe from Africa to Asia to South and Central America, this trend continued: locals in the coffee belt made use of the fruit and husks while the coffee bean was exported. From geshar and qishr in Ethiopia and Yemen, to cascara in Latin America—or sultana in Bolivia—coffee cherry tea has quietly existed in the wings for centuries.
Generating More Income for Producers
Exporting both cascara and bean means farmers will be doing more than just diversifying their offerings. By repurposing this byproduct, producers can extract more revenue from their annual yield and provide their customers with a way to experience their coffee twofold, creating a more in-depth sensory understanding of and connection to the process of growing and harvesting coffee.

We can think of no better example of this than at the legendary Las Lajas farm in Costa Rica. Our friends and producer partners Francisca and Oscar Chacon of Las Lajas are third-generation coffee farmers who have been growing outstanding coffees for over 80 years. Las Lajas was one of the first certified organic coffee farms in the region, having implemented organic practices in the 1980's, well before most other farms.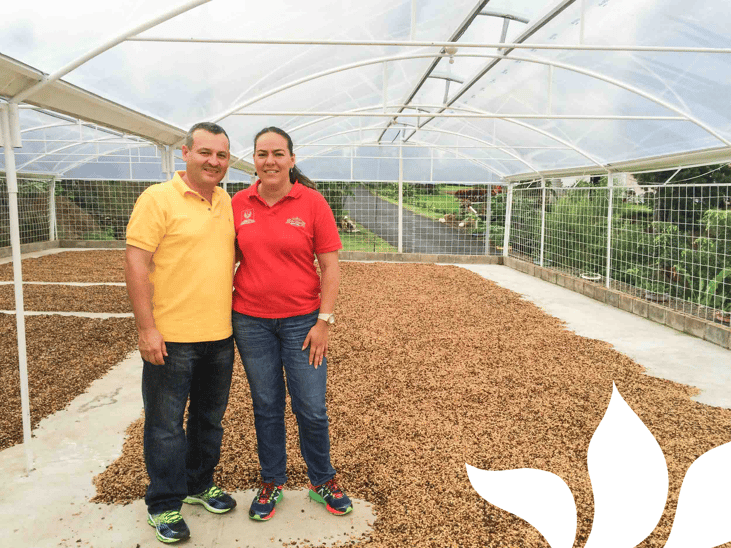 Oscar and Francisca Chacon of Las Lajas

Today, Las Lajas is renowned for producing an array of incredible, complex, and unique coffees—and for their exceptional cascara. Their cascara comes from the cherries used in their famous Perla Negra natural processed coffee, which Oscar Chacon considers to be the crown jewel of Las Lajas' offerings. Las Lajas has been exporting Perla Negra with its own cascara as early as 2014, and this initiative of exporting both the fruit and the seed of the same crop has given consumers the chance to enjoy an all-encompassing "nose to tail" coffee experience, so to speak, while boosting profits and minimizing waste during harvest.

Easy and Creative Cascara Recipes

Cascara makes a refreshing and delicate drink on its own, but it also plays well with other flavors—mix in some clover honey to enhance the natural fruity sweetness, or add orange peel and a dash of cinnamon to your brew for a more traditional approach (think cascara tisane). And just like roasted coffee beans, coffee cherries from different origins will also have strikingly different flavor profiles.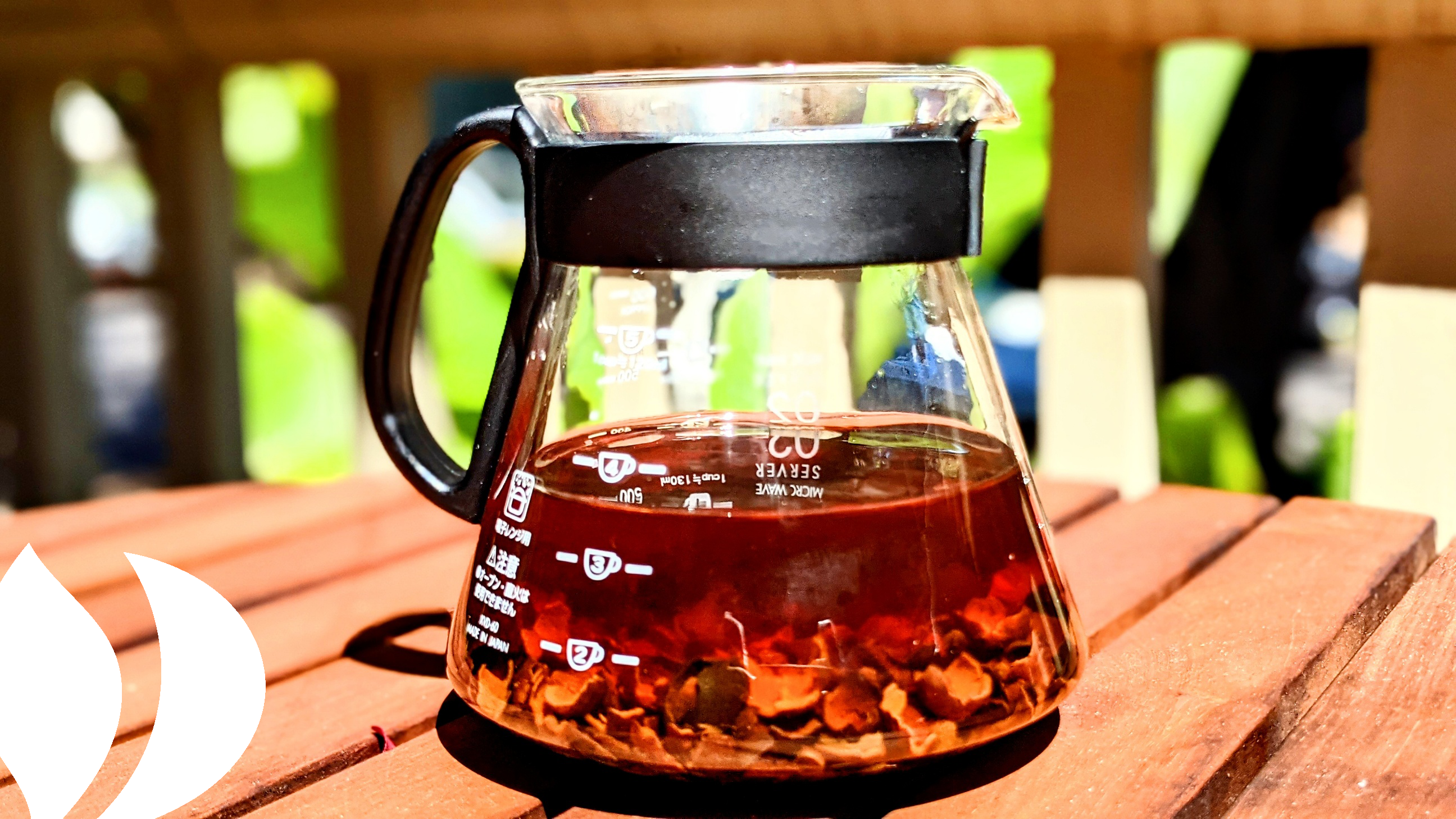 Put cascara on your menu and it'll be an excellent conversation starter between you and your customers! It can be a window into the life cycle of the coffee plant by providing a unique opportunity to showcase coffee in a more comprehensive way and shedding light on a part of the supply chain that many aren't familiar with.

Cascara's versatility also spans far beyond beverages! We've enjoyed using cascara to substitute in recipes that call for dried fruits like cranberries, currants, or raisins. Simply rehydrate cascara with water or fresh squeezed fruit juice ahead of time and they'll take on a chewy texture that will complement breads, cakes, cookies, granola bars, smoothies, oatmeal, and more. The possibilities are endless!

Need some inspiration? Try these recipes below! We're using cascara from Las Lajas, and if you're interested in trying some yourself, click here to order a sample.
________________________________________________
Hot Brewed Cascara Tea

Measure 20g of cascara into a carafe. You can also use a tea steeper or sachet.

Fill a carafe with 360ml of boiling water.

Let steep for 7-10 minutes.

Strain and enjoy! Optional: add fresh grated ginger, cinnamon and sugar for a more traditional qishr-inspired approach.
Note: Cascara doesn't "overextract" so feel free to leave it steeping as long as you'd like! You can also brew the same cascara multiple times.

Cold Brewed Cascara Tea

Pour cold water over 100g cascara in a French press or large mason jar, stirring to submerge.

Add a sprig of fresh rosemary and some sliced lemon, cover and let steep for 12 hours.

Press or pour through a fine-mesh colander to strain.




Pour over ice, garnish with fresh herbs (mint works great) and citrus, and enjoy!
This makes a delicate, herbaceous and refreshing cold brewed tea! For a Mexican take, we recommend sweetening with piloncillo sugar.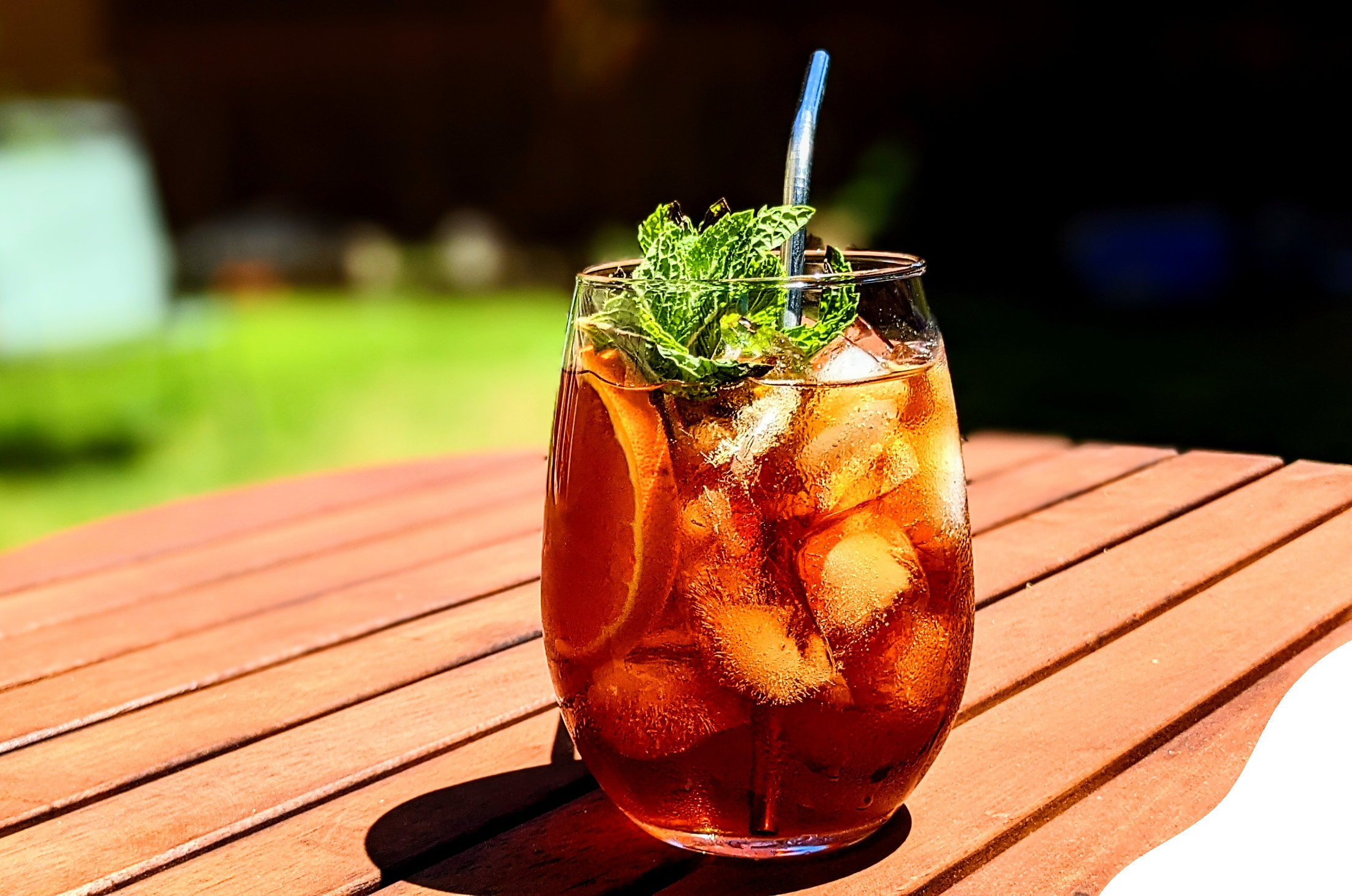 Cascara Concentrate
Add 100g cascara to a French press or to a saucepan lined with cheesecloth.

Add 2 cups of boiling water.

Steep for 10 minutes and strain. Yields 1 cup of concentrate.
Cascara Simple Syrup (from concentrate)

Stir concentrate in a small saucepan with equal parts sugar, honey, or other sweetener of choice.

Bring to a boil and stir for 1-2 minutes, then lower heat to medium and reduce to desired consistency, stirring occasionally.
Add cascara simple syrup to sparkling water for a sparkling tea, or use in your favorite summer cocktails!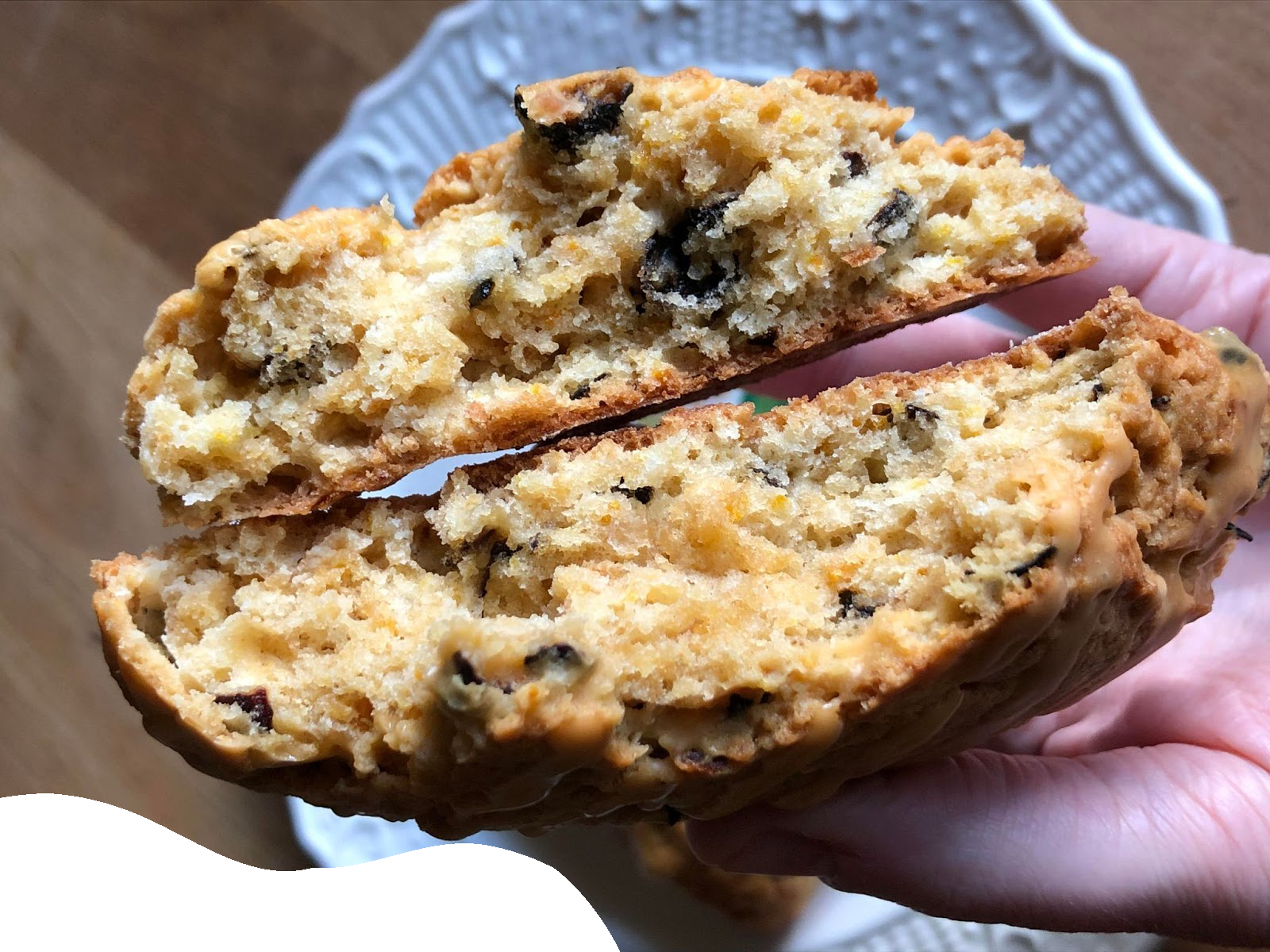 Cascara-Cara-Cara Orange Scones with Orange Glaze

Scones:
Zest and juice of one Cara Cara Orange, reserve juice for glaze (optional)
2 ½ cups flour
½ cup white sugar
½ teaspoon salt
2 teaspoons baking powder
½ cup unsalted butter, cubed
1 egg
1 teaspoon vanilla extract
½ cup whole milk or heavy cream
1 cup cascara

Glaze:
Mix 2 tablespoons of fresh squeezed orange juice with 1 cup of sifted powdered sugar. Stir well and refrigerate before using.

*To make these scones vegan-friendly, you can omit the egg, substitute milk/cream for full-fat coconut milk, and use your favorite butter alternative.*


Soak 1 cup of cascara in 1 cup of fresh squeezed Cara Cara orange juice for several hours or until tender.

Sift dry ingredients together with orange zest

Cut in the cubed butter with a pastry cutter or fork until the mixture is crumbly.




Whisk wet ingredients together and add to dry ingredients, stirring gently to incorporate.

Add the cascara and gently fold in to combine.

Work the dough into a ball on a floured surface before shaping into a flat disc about 1" thick. Dough will be sticky; add more flour if it feels too wet.

Cut into 8 triangles and bake on a lined cookie sheet or silicon mat at 400℉ for about 20 minutes or until golden brown.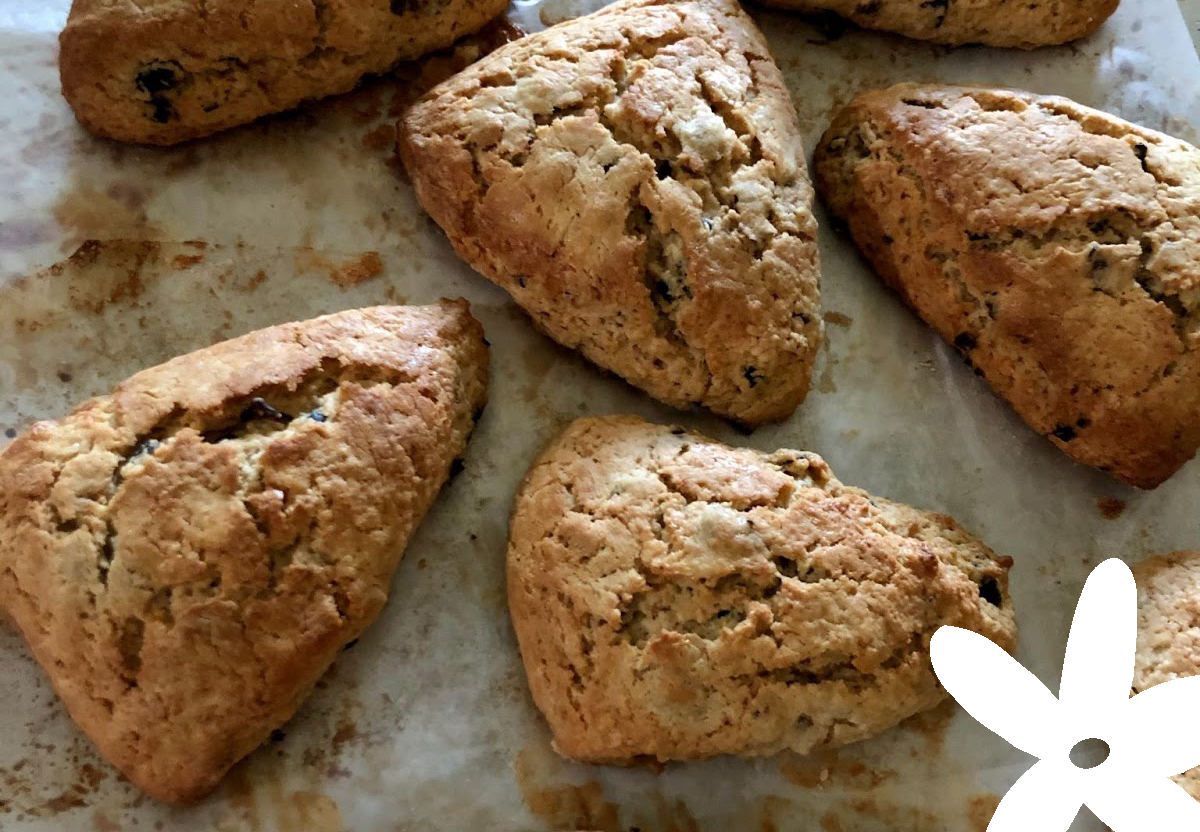 Once they've cooled completely, drizzle with glaze and enjoy!

Note: we thought using Cara Cara Oranges made for some fun wordplay, but you can use any kind of orange!



Like what you read? Subscribe for update