This September Let's Talk Coffee® will head to Brasil for the first time, bringing together stakeholders from throughout the specialty-coffee supply chain in the world's largest coffee-producing country.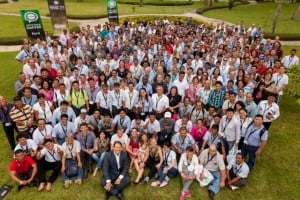 Are you planning to join us at the event? Are you a U.S. national or from any of the non-exempt countries on this list?
If you answered yes to these questions, you're going to need a Brasilian visa, which is required to enter the country. If you don't have one yet, we recommend you begin the application process as soon as possible—it can take up to seven weeks to obtain a visa. The good news is it's very easy to apply with Travisa, our visa processing partner. You can apply with Travisa here.
Let's Talk Coffee® 2015 will be an unforgettable event: With the theme of "Discovering Brasil," we'll delve into Brasil's producing regions, processing methods, and technological innovations that help differentiate the country from other producing nations. Read more about the event here, and register here today to join us Brasil!