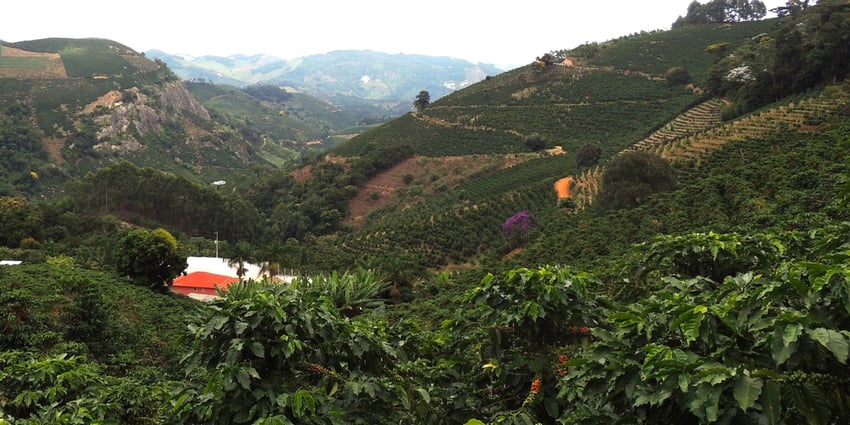 The Let's Talk Coffee® Global event is well known for annually uniting the entire supply chain in a different coffee-producing country. This year's event takes place September 10-14 in Guaraparí, Brasil.
In addition to compelling presentations, cuppings of exquisite coffees, and networking opportunities, a regular feature of Let's Talk Coffee® is the farm field trip, where attendees explore farms and get the true experience of visiting origin.
This year's field trips will head to the Arabica and Specialty Robusta farms of Espírito Santo, located in southeastern Brasil. Attendees will see the farms' picturesque landscapes and learn some of the stories behind the country's coffee production. The trips are included with Let's Talk Coffee® registration thanks to the support of sponsors Coopeavi and SEBRAE.
The four trips will take place September 13, leaving from the Let's Talk Coffee® event space at 8:30 a.m. and returning around 7:30 p.m. Register here as soon as possible to reserve your spot, as these trips have limited space. The farm we'll visit are:
Fazenda Braga
Josane Braga, the owner of this award-winning farm, belongs to a women's coffee-growing organization, and places great importance on social development for the farm's workers. The 14.3-hectare farm produces Arabica coffee.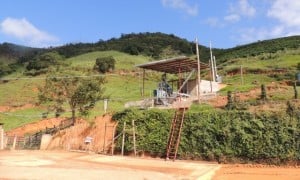 Fazenda Santo Hilário
This 164-hectare farm produces Robusta coffee as well as tomatoes, sugarcane, and other crops. Santo Hilário has a mechanical dryer fueled by wood and parchment.
Fazenda Sitio Sao Bento
With 127 hectares of farmland, Fazenda Sitio Sao Bento produces both Arabica and Robusta coffees, along with wood, eucalyptus, and bananas.
Sitio da Pedras
This farm focuses on quality and continuous improvement, with more than 90% of the work done by members of the eight families who live on the property. Producing a fine and smooth coffee, Sitio de Pedras has won several coffee quality contests, including the State Championship in 2012.
Our Brasilian producer partners are offering additional post-event farm visits. For more information on these trips, click here and scroll down to Post-Event Field Trips.