We're excited to announce that registration for Let's Talk Coffee® 2015, taking place in beautiful Brasil, is now open! And if you register before June 5, you'll save with the Early Bird discount.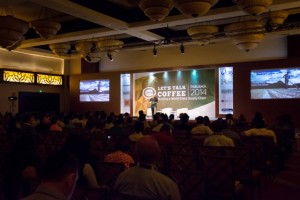 Let's Talk Coffee® is the annual global conference joining together stakeholders from throughout the coffee supply chain to renew and forge relationships, discover amazing coffees, and hear from industry thought leaders.
This year's event will focus on Brasil, the world's largest coffee-producing country. With the theme of "Discovering Brasil," Let's Talk Coffee® 2015 will delve into the diverse nation and present some of the innovations and unique qualities that make Brasil a world leader.
Let's Talk Coffee® 2015 will be September 10-14 in Guarapari, a picturesque coastal town in the coffee-producing region of Espirito Santo.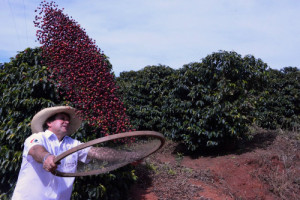 Register before May 31 to receive the Early Bird discount! Head here for registration information and full details about the event.
Many countries require a visa to travel to Brasil. If you hail from one of them, apply for your visa today! U.S. nationals will need a visa. Our preferred vendor for US residents is Travisa; contact them today to begin the application process.
Stay tuned in the coming months for more information about the event and the great speakers who will join us.