On October 9-12, Sustainable Harvest®'s 12th-annual Let's Talk Coffee® conference outside Panama City will bring together more than 500 stakeholders throughout the specialty-coffee supply chain, including roasters, producers, and financiers. Leading up to the event, we're profiling some of the people and elements that make Let's Talk Coffee® an unforgettable, one-of-a-kind event.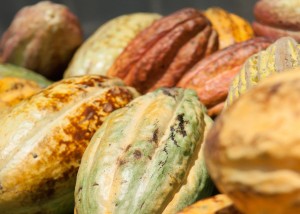 Next month in Panama, Sustainable Harvest®—in conjunction with Catholic Relief Services and Oikocredit—will launch a new event called Let's Talk Cocoa that will bring together farmers, manufacturers, and other stakeholders from the specialty cocoa supply chain for a series of workshops concentrated on the crucial issues affecting that industry. The event, taking place October 9-12, will be held in conjunction with Sustainable Harvest®'s annual Let's Talk Coffee® conference, with attendees able to take in both events.
"We've heard from many of our stakeholders about the increasing need for coffee farmers to diversify into other crops, as diseases like coffee rust and other factors make it more and more difficult to make a living on coffee alone," says David Griswold, Sustainable Harvest® founder. "We look forward to Let's Talk Cocoa jumpstarting the conversation around issues of sustainability in cocoa and providing a window into that industry that will benefit our entire supply chain."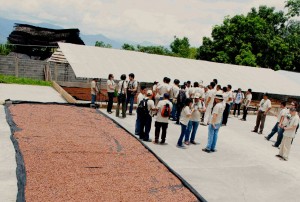 The topics addressed at Let's Talk Cocoa will include:
Understanding the cocoa market
Establishing a common language of cocoa taste
Sensory lab tools for smallholder cocoa producers
Building tools for quality
Among the invited speakers are:
John Kehoe, Guittard Chocolate
Katie Gilmer, TCHO Chocolate
Stephanie Daniels, Sustainable Food Lab
Emily Stone, Maya Mountain Cacao
Joe Whinney, Theo Chocolate
Jefferson Shriver, Catholic Relief Services
Kraig Kraft, Catholic Relief Services
Jaume Martorell, Ritter Sport
Head here to register for Let's Talk Cocoa and Let's Talk Coffee®. Registration ends September 12.