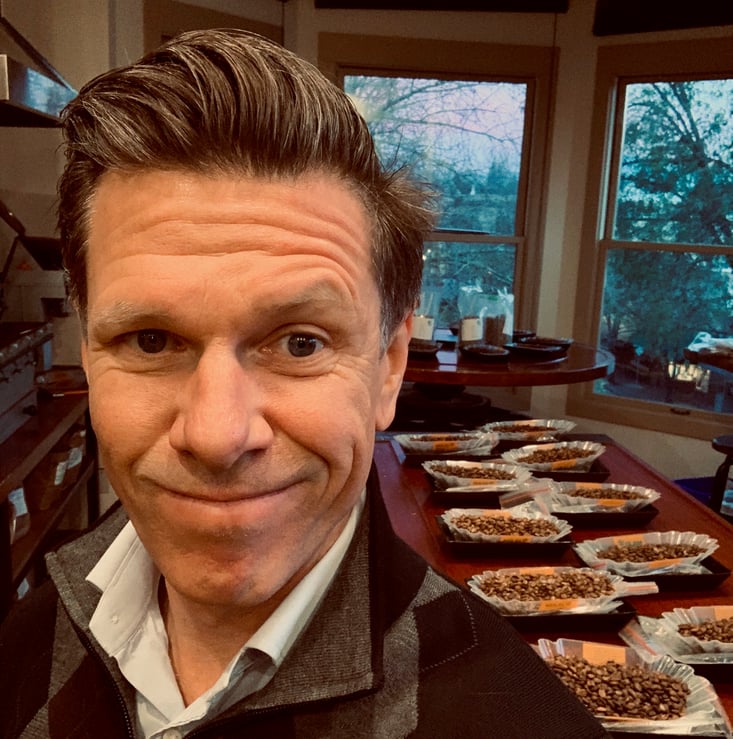 2020 is gearing up to be an exciting year globally for us here at SH—we're thrilled to share that industry veteran Mark Inman is joining the team as our new Director of Growth! Mark's addition to SH comes on the heels of the recent opening of our London office; with nearly three decades of experience under his belt as a sustainable business pioneer, roaster, trader and educator, we're incredibly fortunate to have Mark on board where he'll be spearheading initiatives to bring the Relationship Coffee model to roasters across North America and Europe.
Mark has long championed social and environmental justice in the coffee industry. Throughout his career, Mark has been tireless in his efforts to build just and equitable relationships in coffee and in many ways, has been an inspiration and a vanguard for the values that Sustainable Harvest and the Relationship Coffee Model embodies.
Mark has been an influential figure for many years in the specialty coffee industry, having served as the president of the SCA, the chair of the Roaster's Guild, and the chair of World Coffee Events. He was also behind the development of the Loring Smart Roast and was the founder of Taylor Maid Farms in Sebastopol, CA. Mark has even hosted a couple industry podcasts shedding light on topics from greenbuying to roasting—to say that we're lucky to have him on the team would be an understatement!
With Mark helping us steer the way forward, we're eager and ready to tackle the new year and continue finding ways to make the coffee world a better place.
Interested in learning more about our model? Get in touch!