Early last month, Luiz Rodrigues experienced a terrible hardship when a fire wiped out the entire inventory of green coffee at his farm, Fazenda California, located in Brazil's Paraná region.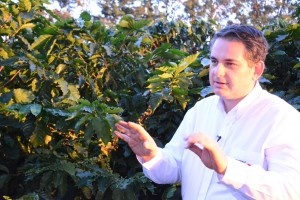 The fire was especially catastrophic because of the strides Luiz had made in rehabilitating the farm, which previously served as a research farm for the University of California Davis before falling into disrepair previous to Luiz buying it in 2004. He worked tirelessly to return the farm to stellar condition, innovating and experimenting to improve quality, and by 2015 had helped bring Paraná to international prominence as a coffee-producing region.
With this fire, Luiz says 11 years of work have been undone, and he has lost more than $2 million worth of green coffee.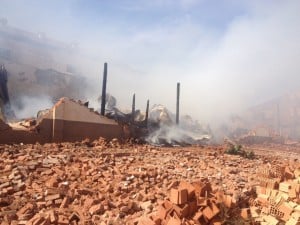 Luiz has the will and ability to return Fazenda California to its impressive state, but it won't be a simple process. That's why we at Sustainable Harvest® have launched an auction featuring a selection of unique coffees from South America—including some from Fazenda California—with 10% of the proceeds from sales going toward helping to repair Luiz's farm.
Click here to visit the auction now to learn more about the coffees and enter your bid. And act fast—the auction ends Friday, December 18, at 11 p.m. Pacific time.
With our collective effort, we can give Luiz a huge boost toward the recovery of his farm. Check out the video below to get to know Luiz and learn more about Fazenda California.
[youtube id="Q8fGzj5CS-8" align="center" maxwidth="650"]