Last week I ventured to the East Coast for the New York Coffee Festival, a new event bringing together a large group to celebrate the city's coffee culture. Unlike a trade show that caters only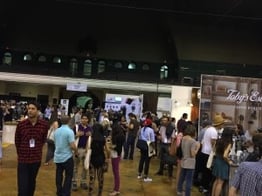 to the industry, the three-day event began with an industry-only day but was open to the public the other two days.
The result was a vibrant, well-attended festival drawing a broad assortment of attendees, from roasters, importers, and retailers to baristas, home coffee enthusiasts, and plain-old coffee lovers. Among the exhibitors were espresso machines manufacturers and tea companies, as well as many roasters both local and international, from New York's La Colombe, Nobletree, and Irving Farm, to Berlin's The Barn and London's Caravan Coffee Roasters.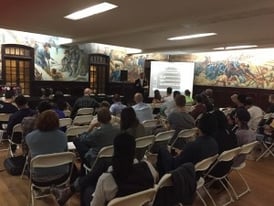 I was happy to attend the event: In addition to taking in the festivities and connecting with the coffee community, I also spoke as part of the Lab sessions. These presentations, delivered by a wide array of coffee professionals, included workshops, talks, and seminars: My talk, "Storytelling Straight from the Source," covered some of the tools Sustainable Harvest® has developed to communicate the story of origin to roasters and consumers.
In addition to the exhibitor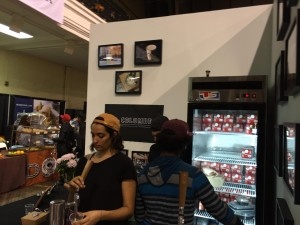 booths and the Lab sessions, the event featured a music stage, the Coffee Art Project showcasing coffee-related artwork, and the Coffee Masters barista competition. One section of the event floor showcased Project Waterfall, an initiative that brings clean water to coffee-producing communities—half of the proceeds from ticket sales went toward the project.
The New York Coffee Festival was full of energy and—especially for a first-year event—full of people. It will be fun to watch the event grow in the years to come as New York City's coffee community continues to expand.