This week we have been putting our innovative new cupping app Tastify™ into action with an exciting event in our Oaxaca, Mexico, office.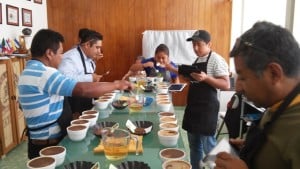 For the second consecutive year we are hosting the Coffee Quality Contest, organized by the Universidad Autónoma Chapingo, that awards the best coffees in Oaxaca. The contest was created to improve the coffee quality in the State of Oaxaca and create opportunities for smallholder farmers to receive better prices.
This week, five juries cupped 147 samples from six different coffee-producing regions in Oaxaca. The samples broke down to 135 washed coffees, five natural, and seven honey-processed. The jury used Tastify™ throughout the evaluation process, logging their cupping scores and generating a visual of each coffee's flavor.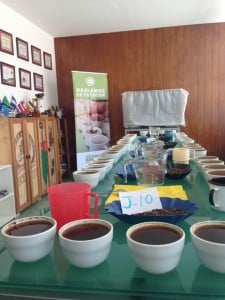 The competition now moves onto the final round, taking place April 13-14, in which 10 samples will be evaluated. On April 17 the winners will be announced, and those coffees' producers can decide whether to sell the coffees immediately via live auction or to local roasters and importers.
Thanks to our Oaxaca office for making this event happen, with Manuela roasting the samples and Chabela orchestrating the cupping.
We're excited to be a part of the Coffee Quality Contest, and to see Tastify™ used at origin to assess quality!