World Latte Art Champion Hisako Yoshikawa of Ogawa Coffee in Japan recently crafted something very special for Sustainable Harvest®. Below you can see a unique piece of latte art that Hisako created specifically for our Rwanda Project.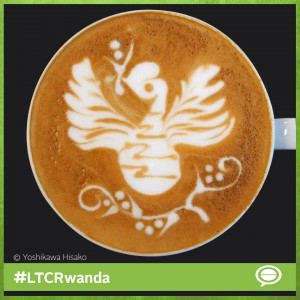 Here is the story behind the design from Hisako herself: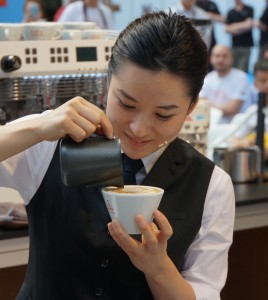 "Before I began thinking of the design, I researched Rwanda and learned about not only the courage of this country to overcome a terrifying experience, but also its courage in its current work towards a better future. My wish for this country and its people is to not commiserate so much in the past, and continue its courageous development towards a brighter future. This design is composed of the traditional handicraft of 'agaseke' (peace basket) and a dove that symbolizes peace. I added the coffee cherry and branch, which is also included in the Rwandan emblem, to communicate my wish for Rwanda to 'take-off' towards a peaceful and rich country with coffee. I am honored to be able to be able to contribute in this capacity and wish for the success of the Rwanda project."
You can learn more about our Rwanda Project, implemented in partnership with Bloomberg Philanthropies, at relationshipcoffeeinstitute.org.