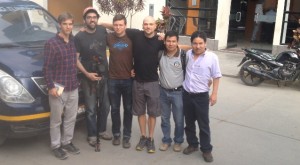 Sustainable Harvest® has origin offices in five countries—Mexico, Peru, Colombia, Rwanda, and Tanzania—and we're always happy to host the increasing number of coffee buyers who want to further build their direct relationships.
In recent weeks we've had some great visits. Earlier this month, a team from Milwaukee's Colectivo Coffee visited Peru, where our quality specialist Dimar Zurita took them to the Chirinos cooperative in Cajamarca and conducted cuppings of Peru coffees at Sustainable Harvest®'s Lima office.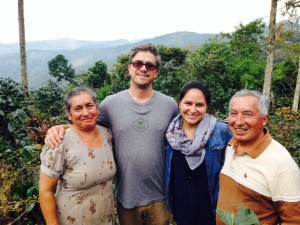 Also in August, Equator Coffees & Teas' Ted Stachura covered an impressive amount of ground in Brazil, visiting farms in several coffee-growing regions with David Piza from our Colombia office, Story Director Alfonso Carmona, and our newest origin-based staff member, KJ Yeung, who lives in Belo Horizonte.
And last week, Darrin Daniel, director of sourcing and quality control at Allegro Coffee, went to Peru with a video crew from Whole Foods' online magazine, Dark Rye, where our sales manager Claudia Aleman took them to cooperatives that have had long-standing relationships with Allegro, including Chirinos and Aprocassi.
We look forward to many future visits at our origin offices from our roaster partners.