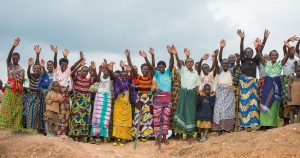 On August 4-6 President Obama welcomed leaders from across the African continent to Washington DC for the three-day U.S.-Africa Leaders Summit, the first such event of its kind. The Summit, was the largest event any U.S. President has held with African heads of state and government aimed to strengthen ties between the United States and one of the world's most dynamic and fastest-growing regions. As part of the Summit, Bloomberg Philanthropies and the U.S. Department of Commerce also co-hosted the first-ever U.S.-Africa Business Forum, a day focused on trade and investment opportunities on the continent for African and American leaders in business and government.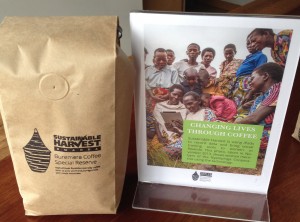 We are proud to announce that during this momentous event, attendees sampled very special coffee from Rwanda.
The coffee supports 879 women in our coffee program as part of the Sustainable Harvest®-Rwanda social enterprise project that is being supported by former New York Mayor and U.S. philanthropist, Michael R. Bloomberg.
The green coffee was roasted by our customer and Portland-based friends NossaFamilia and then shipped to the White House, where it was served at the Bloomberg U.S.- Africa Business Forum and the U.S.-Africa Leaders Summit gala dinner. The guest list for the dinner included African heads of state, Jimmy Carter, and Robert De Niro.
We were immensely honored to be part of the evening, and thank you to Nossa Familia for the support!