Nearly a year and a half into the pandemic and most people are likely well aware that the coffee supply chain has been dramatically impacted, and continues to be affected today. The magnitude of supply chain disruption that we're experiencing is simply unprecedented in recent memory—and it's not just coffee. Everything from produce to consumer packaged goods has experienced some level of supply shortage or delay. The global network of shipping lines and transport routes—ships, trains, trucks, planes, ports, docks, etc.—is a vast, complex and deeply interwoven web; it's frankly quite difficult to overstate how interconnected everything is. A major disruption at any given point in the network can have serious, worldwide consequences.

Take the recent blockage at the Suez Canal, for example, which made global headlines. The container ship, Ever Given, was stuck in the canal for 6 days, preventing any traffic from moving through. While that might not sound like an excessively long delay—we've all experienced a missing package that shows up a week or so later—the ramifications at scale of a major global shipping route being blocked for nearly a week can be massive: upwards of $9.6B of trade a day were prevented, and the reverberations of that blockage are still being felt, including in the coffee industry.

Sustainable Harvest's supply and logistics teams have taken every measure available to keep abreast of supply chain shakeups and to monitor situations as they develop. At the moment, we're experiencing a systemic, industry-wide issue delaying most containers and creating a backlog for customers and for our spot program. The challenge now is that our options to alleviate seem to be limited—as this is happening either during transshipment or at the destination—and is now trickling down to shipping ports.

To put it briefly:

Most container ETAs that are in transit are being rolled over or delayed at transshipment.

Most of our spot purchases seem to be tracking late. As of today, we have a historic low number of bags on spot inventory.

Challenges and delays at destination are holding up coffees.

In some places, bookings for containers to ship are hard to find.
While the situation does seem to be out of our control at the moment, it does merit some context. For example, our Director of Supply, Jeronimo Bollen, says that "as for rollovers and difficulties to book, that doesn't automatically mean that deliveries will be late. We're currently starting bookings from Central America and Mexico for July, August and September; even with rollovers and delays, the expectation is that most of those shipments will arrive on time."

Still, we could expect some delays, and we want our customers to be prepared and aware of ongoing issues. To understand a little better about what's happening, we spoke further with Jeronimo as well as Cora Coronel, our Certifications Manager and Coffee Operations Specialist.
What is Happening?
"As a result of the pandemic, we've noticed two main consequences," says Jeronimo. "The first one is that transshipment and operations at ports have been slower at origin due to the additional health measures that had to be put in place. This is generating backlogs, slower processing of inbound and outbound traffic, and general delays."
We've seen these delays play mostly on the US West Coast in recent months. The second factor is a little less obvious. "Instead of shopping locally, consumers have been buying more products online, more than ever before. This has increased international (maritime) transport, thus increasing demand for containers." These two factors combined—a worldwide double-digit growth of maritime transport against a transport capacity that is not growing at the same rate—are a recipe for chronic, systemic disruption.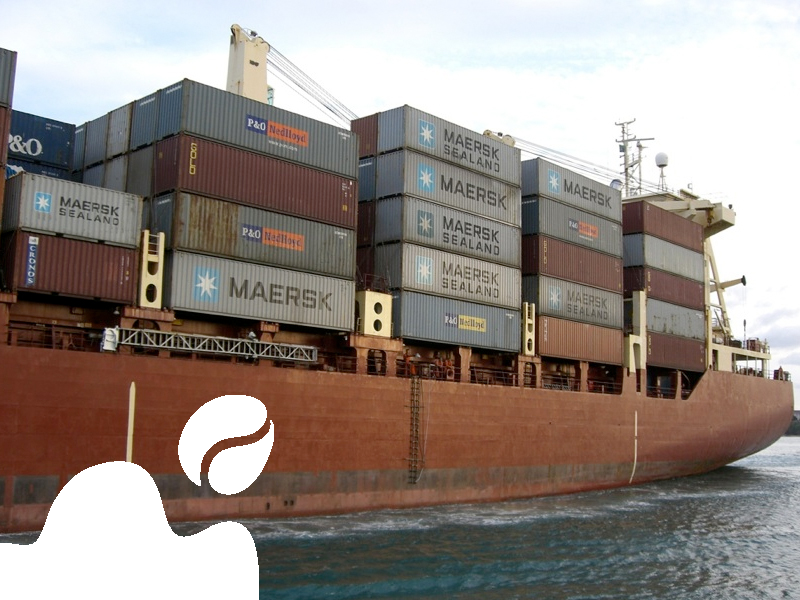 Besides these two main factors at play, there have been other localized incidents affecting shipments. Some of the most notable recent ones include:
The aforementioned Suez Canal blockage which disrupted the normal flow of container availability from Asia to Latin America

The national strikes in Colombia. These, in particular, have caused many of our shipments to be delayed as roads and ports are closed or not working as normal.
Delayed coffee harvests might also overlap with the beginning of harvests and the export of fresh (aka, perishable) produce which competes for the same containers. Cora adds that "carriers and ports continue to face congestion, equipment shortages and space issues. Due to the lack of equipment, as well as schedule and congestion issues, carriers have been announcing blank sailings from Asia to the Mediterranean and North America. There is still a shortage of truckers to move containers from port to warehouses."
Additionally, all of these incidents must also contend with severe weather patterns, which are always a certainty.

In spite of this, over the last 10 months, Sustainable Harvest has managed a variation of less than 5% between the lowest and highest monthly on-time delivery rates. At the same time, on-time shipments have consistently increased in the same period. Of all origins from which we're shipping 20 containers or more, the average on-time delivery rate is 85% or higher.
What can we expect?
These are all challenges that the global industry is facing as a whole, and, for the most part, are out of any one party's control.

We expect to keep seeing delays due to blank sailings and rollovers, as well as an increase in prices. Occasionally, a shipping line might decide to temporarily not service a specific line, something that has recently happened from Latin America to the US West Coast with Hapag Llyod.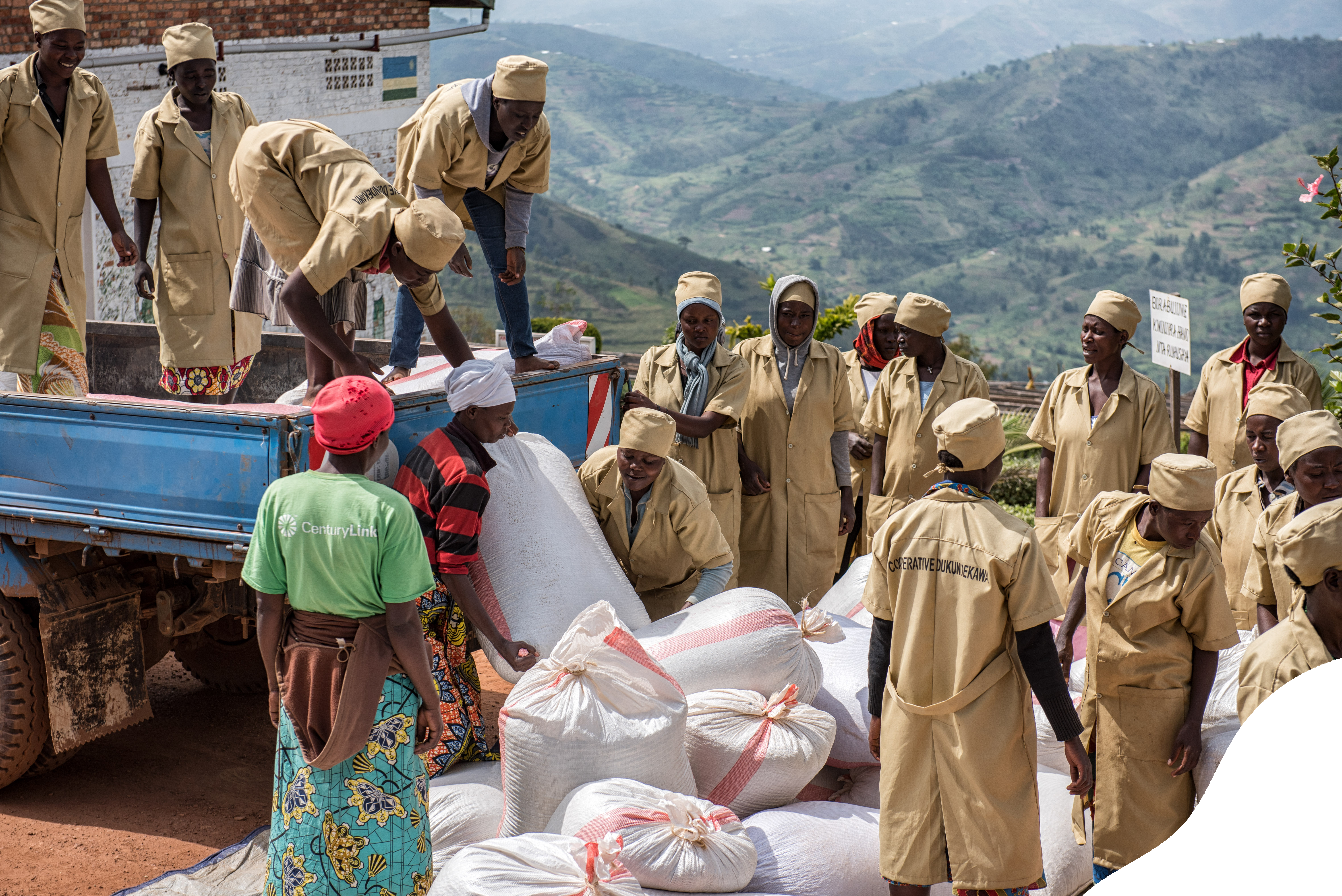 At the moment, we're seeing some delays with our spot shipments, although things are hard to predict. While some of our shipments scheduled for delivery between March and May have experienced delays, we're expecting our shipments for June to arrive on time.

We'll keep doing our best and operating like we've been doing for the past year: increasing our lead time for upcoming shipments from 2-3 months before the delivery date to 3-4 months; assisting our staff at origin, as well as our suppliers, to find alternatives when issues arise; permanently monitoring shipments and issues around them, and keeping our customers informed about any problems.

Our most important suggestion for our customers is to continue placing your orders as early as possible and to stay in constant communication with your Relationship Coffee Manager. We've greatly appreciated your patience as we all continue to navigate these unpredictable and often uncontrollable events.

If you have any specific questions, please don't hesitate to reach out! We'll be happy to answer any concerns.
Like what you read? Subscribe for updates!