Specialty Robusta is beginning to emerge in the coffee world, with word spreading about its strengths and differences from traditional Robusta. (See recent articles about Specialty Robusta here and here.) Specialty Robusta is characterized by its smooth, chocolate-y taste and creamy mouthfeel, and it performs excellently in espresso blends. Currently we are offering a couple of excellent Specialty Robustas from India that showcase the quality of the growing species.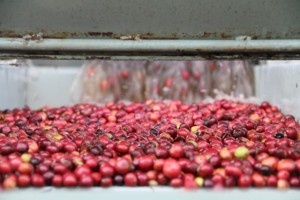 Read on for information about these great coffees, and see a full list of our spot coffees in our Current Offerings. To purchase the Specialty Robusta offerings or any of our spot coffees, email trade@sustainableharvest.com today!
Sethuraman Estate - Kaapi Royale
Quality-minded robusta growers such as Sethuraman Estate in Southern India are helping to grow the category of Specialty Robusta, also known as Fine Robusta. Sethuraman Estate is a leader in the field, and its coffees are the only Robustas that have earned 'R' Certification from the Coffee Quality Institute.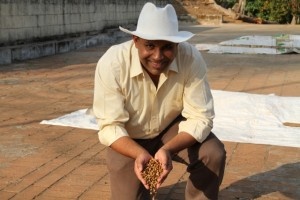 Nishant Gurjer, managing partner of Sethuraman Estate, is committed to increasing coffee quality. His strong leadership and attention to detail have helped to bring the company's Fine Robusta program into the specialty coffee spotlight.
Sethuraman Estate is a family business for Nishant, and he is committed to carrying on the legacy by implementing farm practices that contribute to both coffee quality and worker health. His goal is to transform the industry's view of Robusta coffees, and his high-profile accolades have helped do that. Sethuraman Estate is a three-time winner of "Best Robusta" in the Coffee Board of India's Flavour of India competition, and the farm received the highest-ever rating for a Robusta coffee of 94 points from Coffee Review's Ken Davids.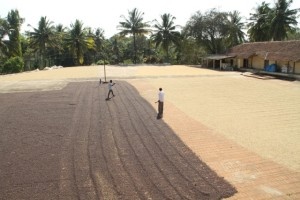 Sethuraman Estate's coffee is exported by Kaapi Royale, and the two offerings we currently have are sweet, smooth and chocolate-y, with hints of fruit and spice.
Check out all of our Current Offerings here, and contact trade@sustainableharvest.com for more information.