In 2007, the City of Portland formed the Sustainability at Work program to develop and advance green initiatives in the workplace. The program offers three levels of certification to recognize businesses' positive impact on the community and the environment.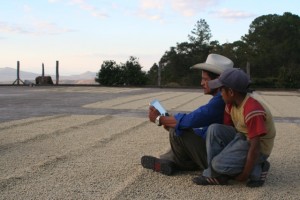 This week, Sustainable Harvest® earned Sustainability at Work's highest honor of gold certification in recognition of the company's leadership making Portland one of the cleanest, most environmentally sound cities in the country. Sustainable Harvest carries out initiatives that benefit the local economy and community and is also the creator of the Relationship Coffee Model, a responsible sourcing initiative that increases value through the coffee supply chain by investing in growers and providing training and infrastructure in producing countries.

Sustainable Harvest®'s achievements in earning the honor include:
Investing nearly a third of gross operating margin back into the supply chain to train and support farmers and facilitate supply-side activities.
Offering free public transit passes to employees monthly.
Sourcing 90% coffee that is organic, fair trade, or both.
Sustainable Harvest®'s Sustainability at Work certification lasts through 2017, and with the honor the company joins the ranks of other certified organizations in the city that includes Lewis & Clark College, the Port of Portland, and the Nature Conservancy, as well as fellow Portland Certified B Corporations Rosen, Celilo Group Media, Living Room Realty, and B-Line.

Sustainable Harvest® has officially been added to the City of Portland's Green Business Directory—view the profile here.