We continue to get great highlights from our team in Rwanda as they work to improve the lives of women farmers. The most recent project is the construction of two washing stations where the women can process their coffee and prepare it for export.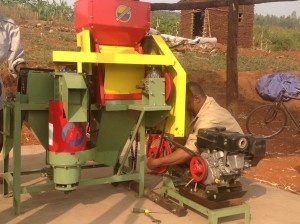 The washing stations are the latest success story for our project in Rwanda, which is funded by a grant from Bloomberg Philanthropies to our non-profit affiliate the Relationship Coffee Institute. Last month we saw nearly a thousand women graduate from our yearlong agronomy training program. These women—many who come from the Kayonza and Nyaruguru districts—were at the bottom of the coffee chain when we started this project more than a year ago. They were strip-picking their coffee, not separating for quality, and selling it to middlemen. As such, they were receiving low prices.
The washing stations mark an incredible transformation for these women. They're constructing them with their own hands, and once they are done it will allow them to receive greater income through improved productivity and cherry quality, as well as experience greater transparency through quality metrics.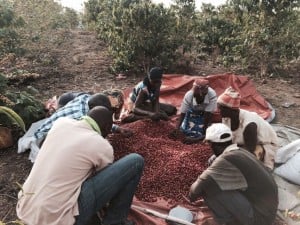 Why did Bloomberg want us to work with these women in Rwanda? It was to bring a group living in what could be described as the base of the pyramid into Sustainable Harvest®'s Relationship Coffee Model, with the women receiving training in coffee agronomy best practices, coffee processing, roasting, and tasting.
Through our project, the women became empowered to see coffee as a business rather than just a cash crop. The new washing stations give the women ownership of their coffee and grant them increasing opportunities for revenue as they're selling coffee from the washing stations to exporters and receiving the value-add from handling the processing phase.
In just over a year, these women have gone from the base of the pyramid with very little leverage to an important player atop the supply chain. We're extremely happy to witness this transformation.