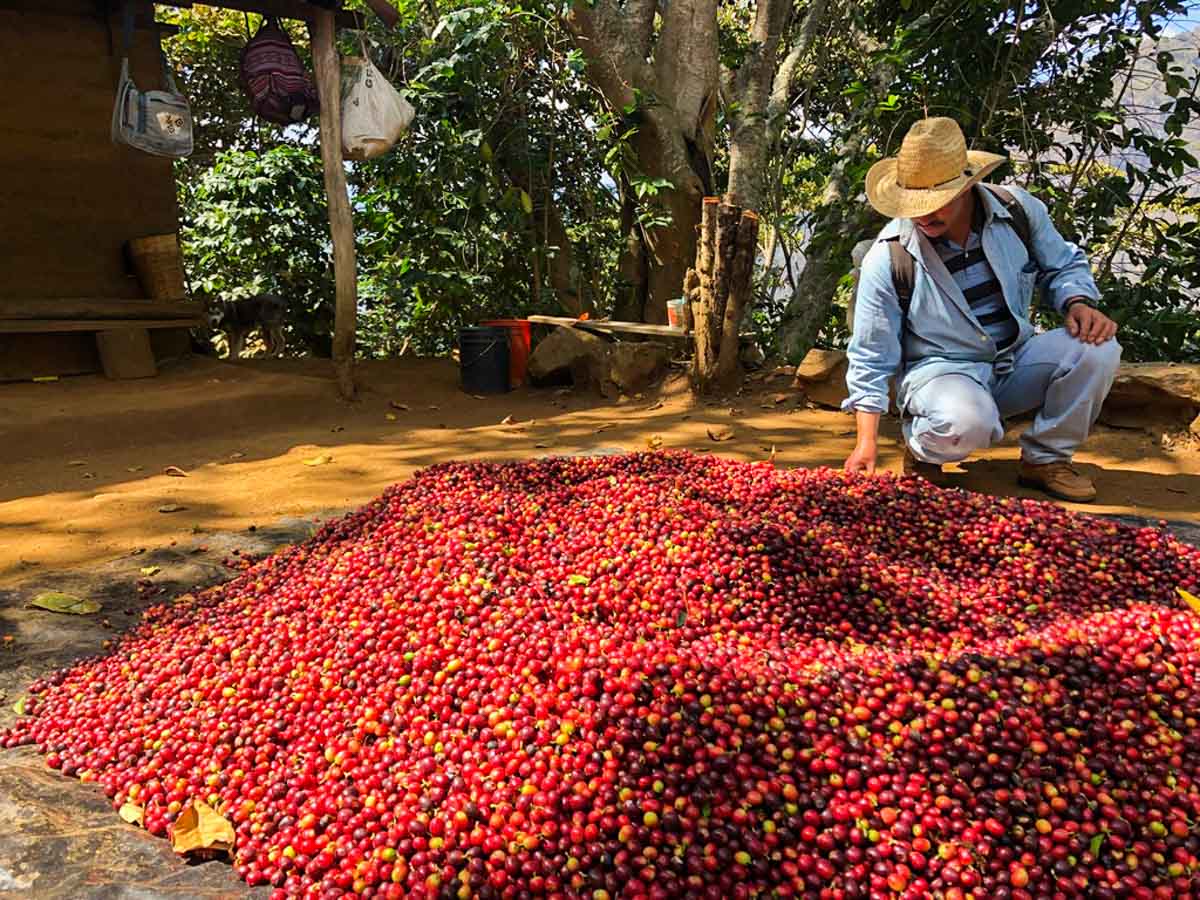 In early February, I took a trip to visit one of our exceptional Mexico producer partners, Sicobi. While meeting with them at their Oaxaca City office and in their farming communities high in the Sierra Sur region, I had the chance to learn firsthand why this cooperative has a reputation for production excellence (it won the "Environmental Innovation" HarVee Award at Let's Talk Coffee 2016 and 2018 events) and a cup profile that enchants the Sustainable Harvest team and our customers year after year.
Leveraging data to make smart production decisions
Sicobi's commercialization office is located in Oaxaca City, just northwest of the neighborhood La Reforma. On the first floor of the building, Sicobi operates a cafe called Ciudadnia, which serves espresso and offers a simple food program in a sunlit space that sometimes hosts live music in the evenings. Behind the cafe is a cupping room that will soon serve as the center for a coffee school the cooperative is currently working to create.
Upstairs, the Sicobi offices are strewn with coffee samples, soil samples, and binders of analytics. The office is also the headquarters of Sicobi's companion organization, GAIA. GAIA is a social and environmental organization made up of scientists who work with Sicobi to better understand the conditions and environment the producers work in. One of the key ways they support Sicobi is by empowering producers with resources to make educated decisions about farm and land management. GAIA's work focuses on the producing communities of Sicobi as a whole, offering training useful for all economic activity, including but not limited to coffee, honey, corn, lumber, and tourism, which are the main industries of the region.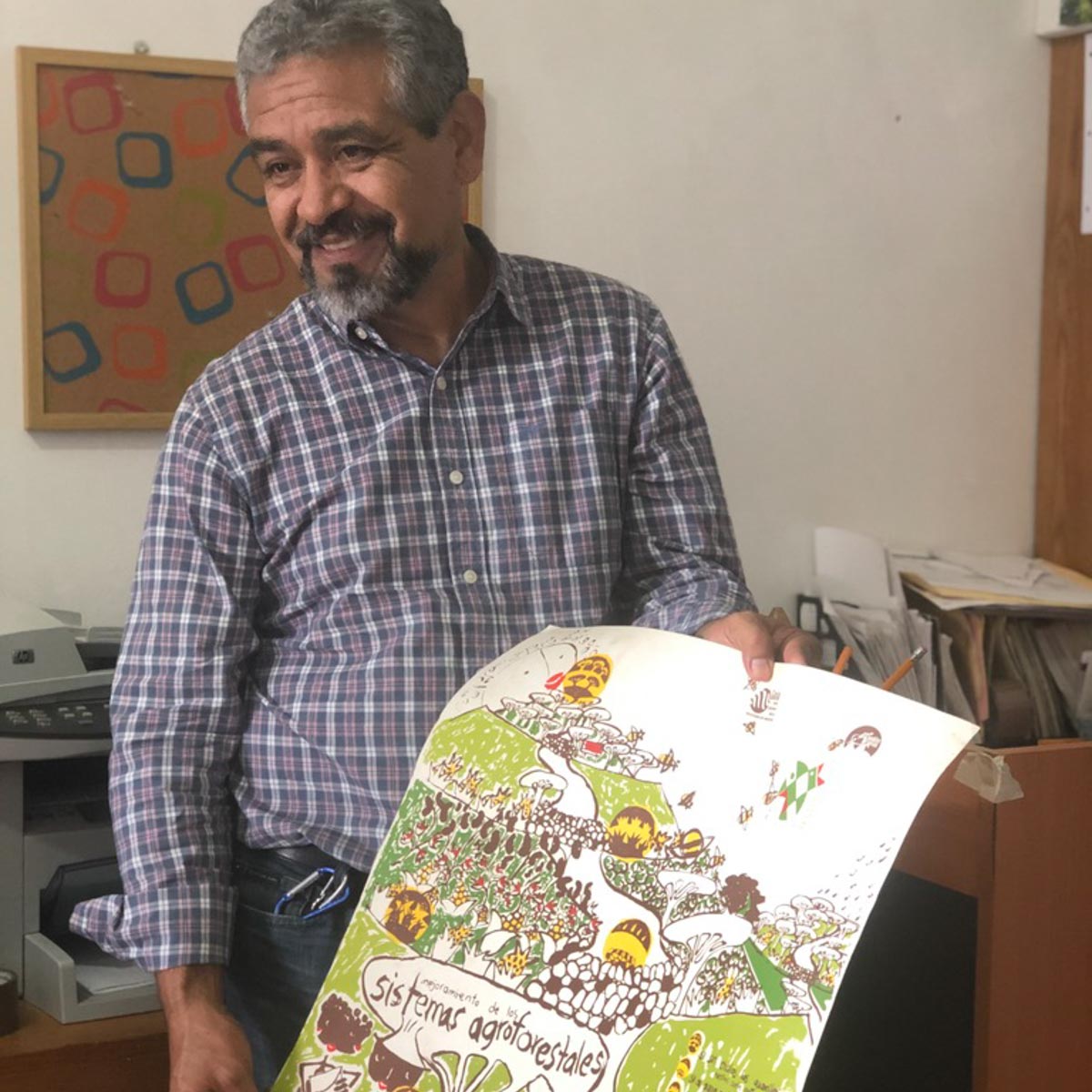 Marco Gonzalez of Sicobi shares the cooperative's approach to farm land management
While in the office, I was able to learn about the in-depth research done by GAIA and Sicobi that has helped them better understand the land they cultivate. The organization is deeply concerned about sustainable use of the land, and strives to manage their natural resource extraction in ways that strengthen the environment.
Production is looked at holistically alongside community and environmental stability; the research Sicobi carries out related to coffee includes mapping parcelas in order to better understand their potential. Each farm within the Sicobi cooperative has a series of maps that show which varieties are being grown, the soil composition the land, and, thanks to data collection during harvesting, where the best coffee is being grown on the farm based on quality and cup profile. That's some impressive data!
With this information, Sicobi can distinguish the characteristics of the farm that contribute to high-quality coffee production, and pinpoint parcelas and subregions that produce coffees with the most commercial potential. The parcelas that are not well suited for coffee farming can then transition to more viable commercial activities. Although GAIA has been working with Sicobi for the past 10 years, the organizations have only started focusing on this data analysis over the last three to five years, so we have yet to see the economic impact this data will truly have on the farming communities.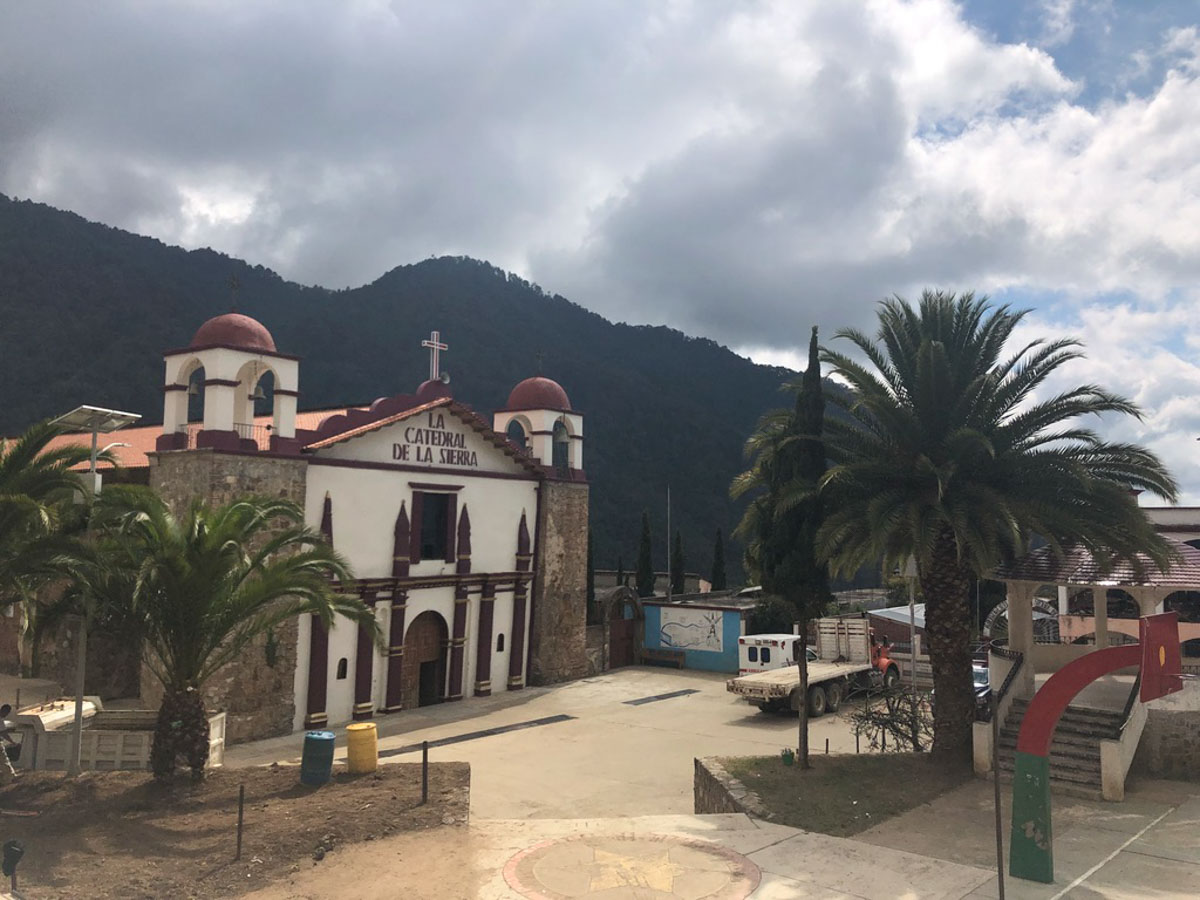 On the farm
Sicobi is comprised of six small mountain communities, none of which, on entry, would appear to be part of such an advanced study in agronomy. They are classic pueblos, isolated high in the peaks of the beautiful Sierra Sur, filled with friendly faces and hard-working folk. Each municipality has a detail of technicos, both men and women, trained from within the community to act as an extension of GAIA and provide local resources to producers. These techs regularly visit parcelas to collect information and offer advice about production and processing.
I spent my subsequent days with the cooperative in the town of San Juan Ozoltepec. We hiked to the closest coffee parcelas, down the mountain from town, to check in on the early harvest. All of the coffee producing parcelas are located between 1,500 and 1,800 meters, where temperatures vary wildly from hot days to cold nights, causing slow development of the cherries throughout the harvest season. The combination of this long development period, selective picking, and a purposefully long 48-hour fermentation at controlled low temperatures creates a recipe for some seriously sweet, complex coffee, often reminiscent of an incredibly clean natural process. The trees during our visit were heavy with cherry, the parcelas in full processing swing—harvested cherries piled on tarps; de-pulpers macerated fruit skin; and buckets and sacks filled to the brim with fermenting seeds. We saw a bit of drying, but the harvest was really just ramping up. It would be a couple of months before this coffee would go through all of the processes required to take it from from the farm to a sample on our cupping table; the potential still hung from the trees.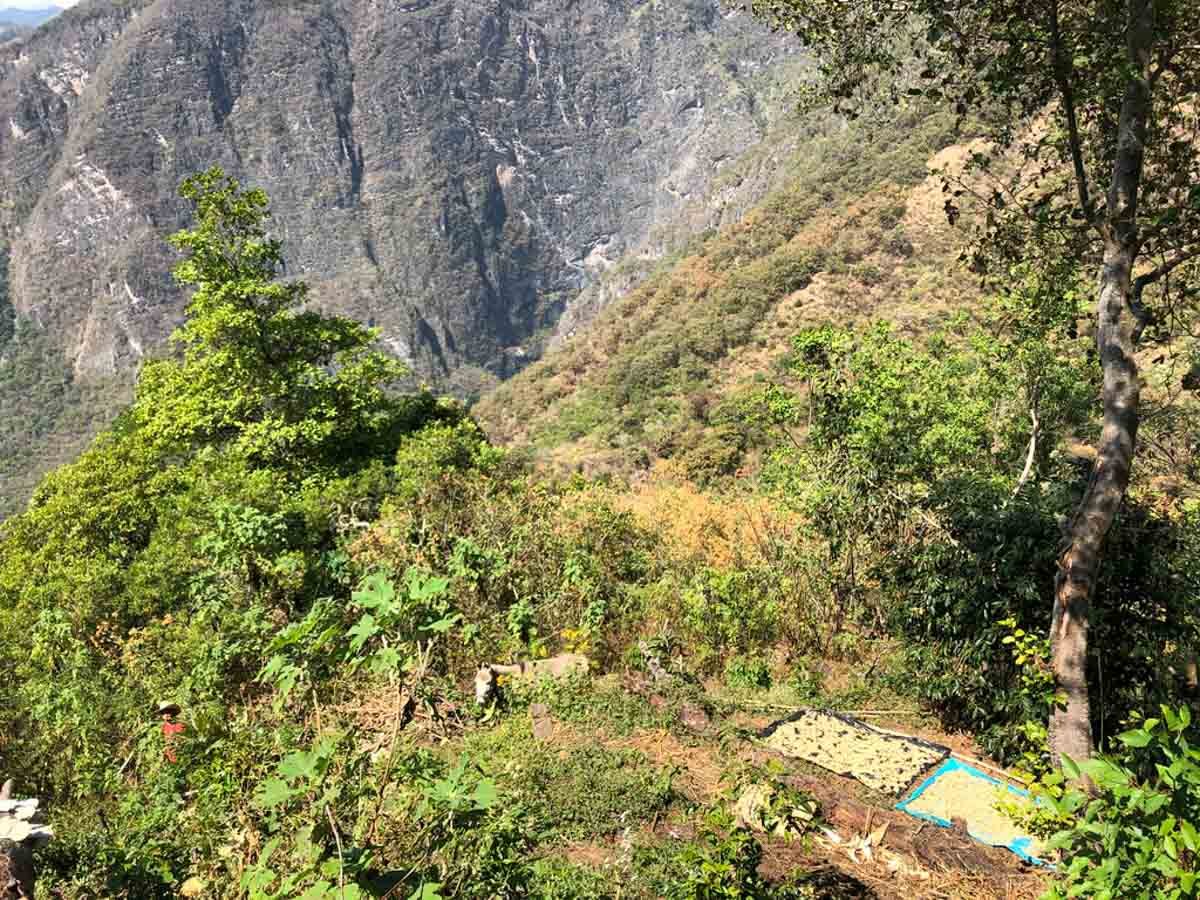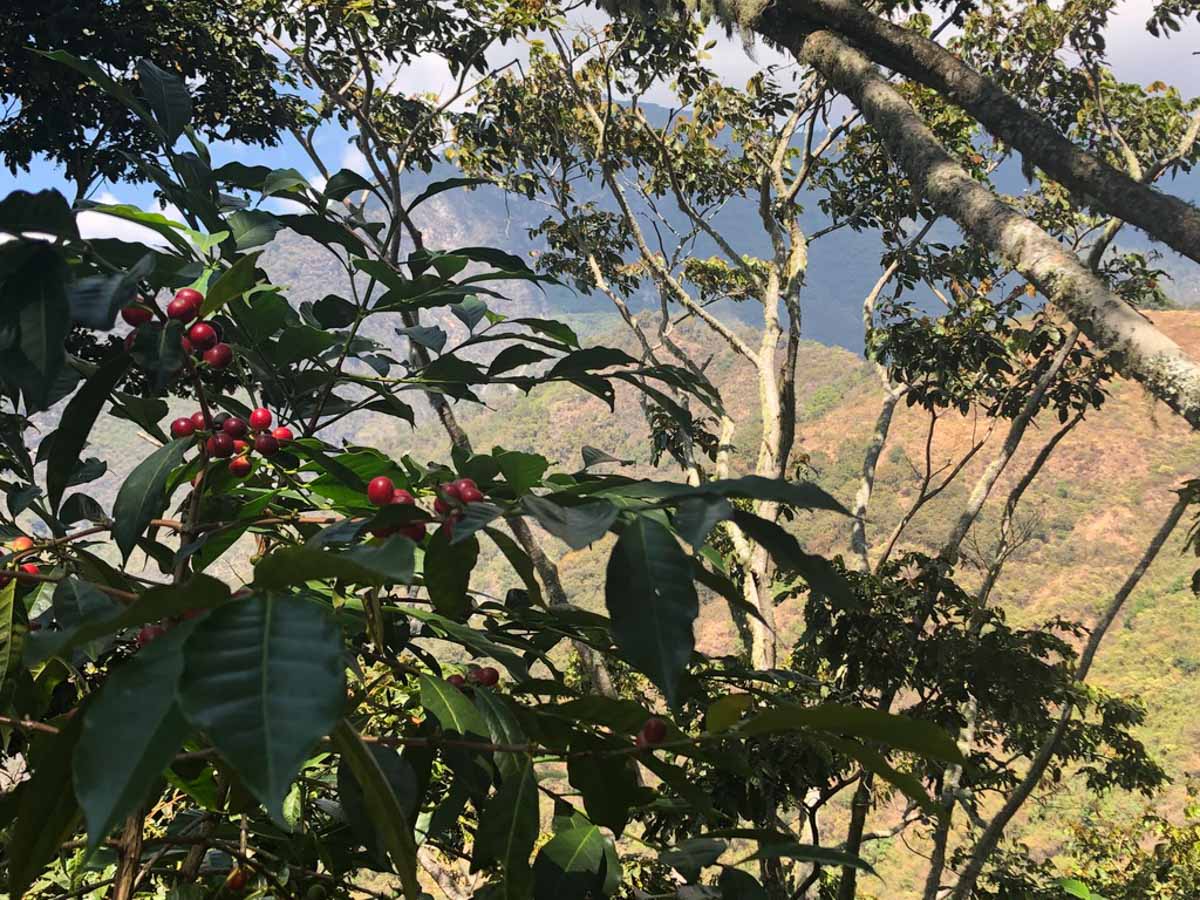 Sicobi is a small cooperative focused on high-quality production. As a result, we have limited availability of this very special coffee—just 30 bags at Continental NJ and 15 bags at Costa Oro. Reach out to our team at trade@sustainableharvest.com or via the form below to request a sample of our current Sicobi spot offering or forward book a lot and be the first to taste this year's harvest in late spring.
Interested in sourcing Sicobi or other Mexico coffees? Get in touch!