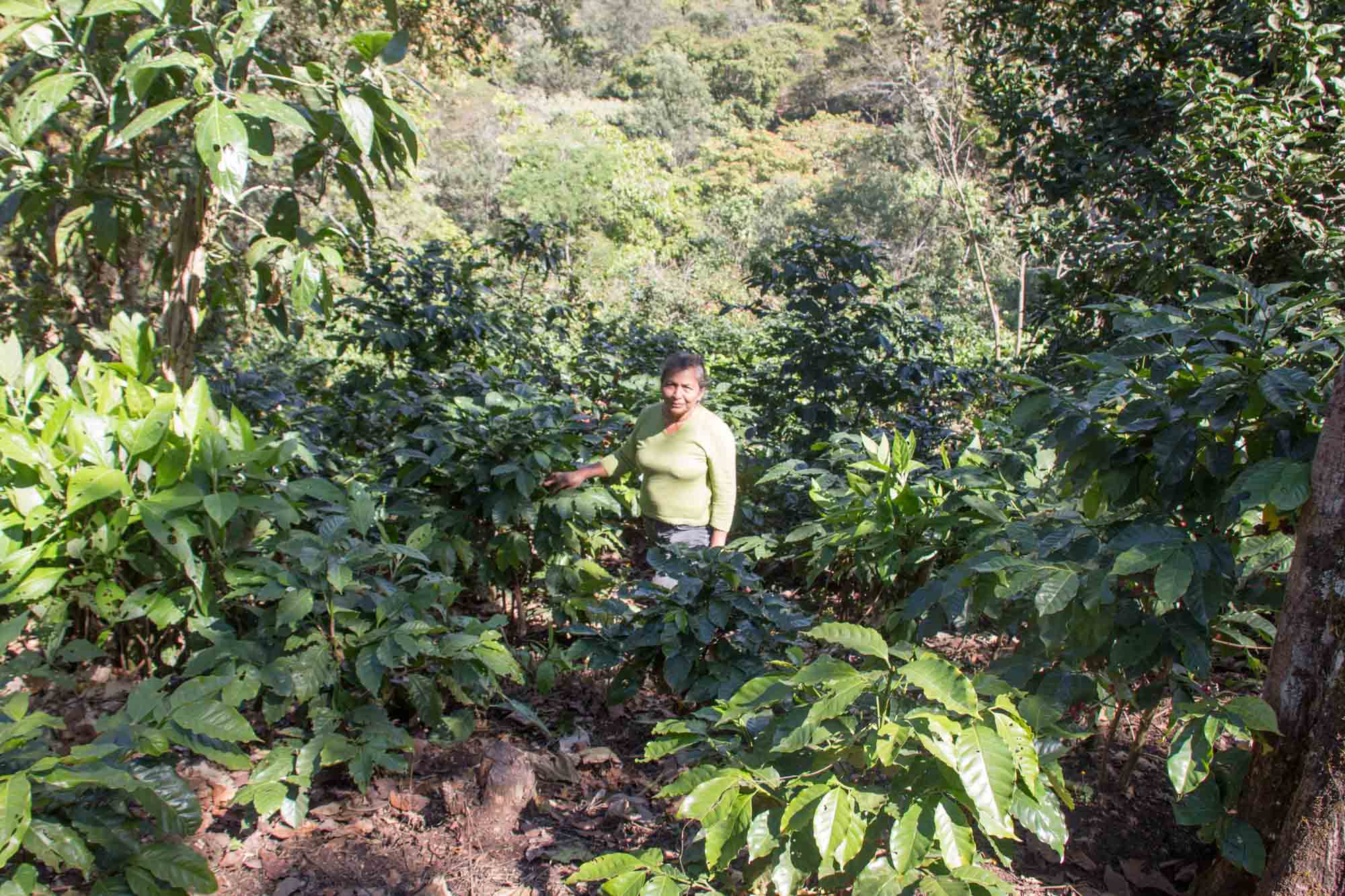 As I detailed in part one of my recap, I recently traveled to Guatemala's Huehuetenango coffee-producing region to talk to cooperatives in the Sustainable Harvest® supply chain and hear an update on the current harvest.
The co-op experience
As I traveled to visit cooperatives, my first stop was at ACODIHUE, a longtime Sustainable Harvest® partner that supplies excellent coffees from different areas in the region. Around 80 percent of ACODIHUE's members are women, including the co-op's current chair.
Visiting producers in the San Pedro Necta municipality, we cupped eight coffee samples that showed very good quality potential. It was interesting to see how the cooperative operates locally: Instead of having all the samples sent to the co-op headquarters in Huehuetenango city, the quality-control team at ACODIHUE goes directly to the communities with mobile cupping equipment, making it possible to provide feedback to producers on the spot.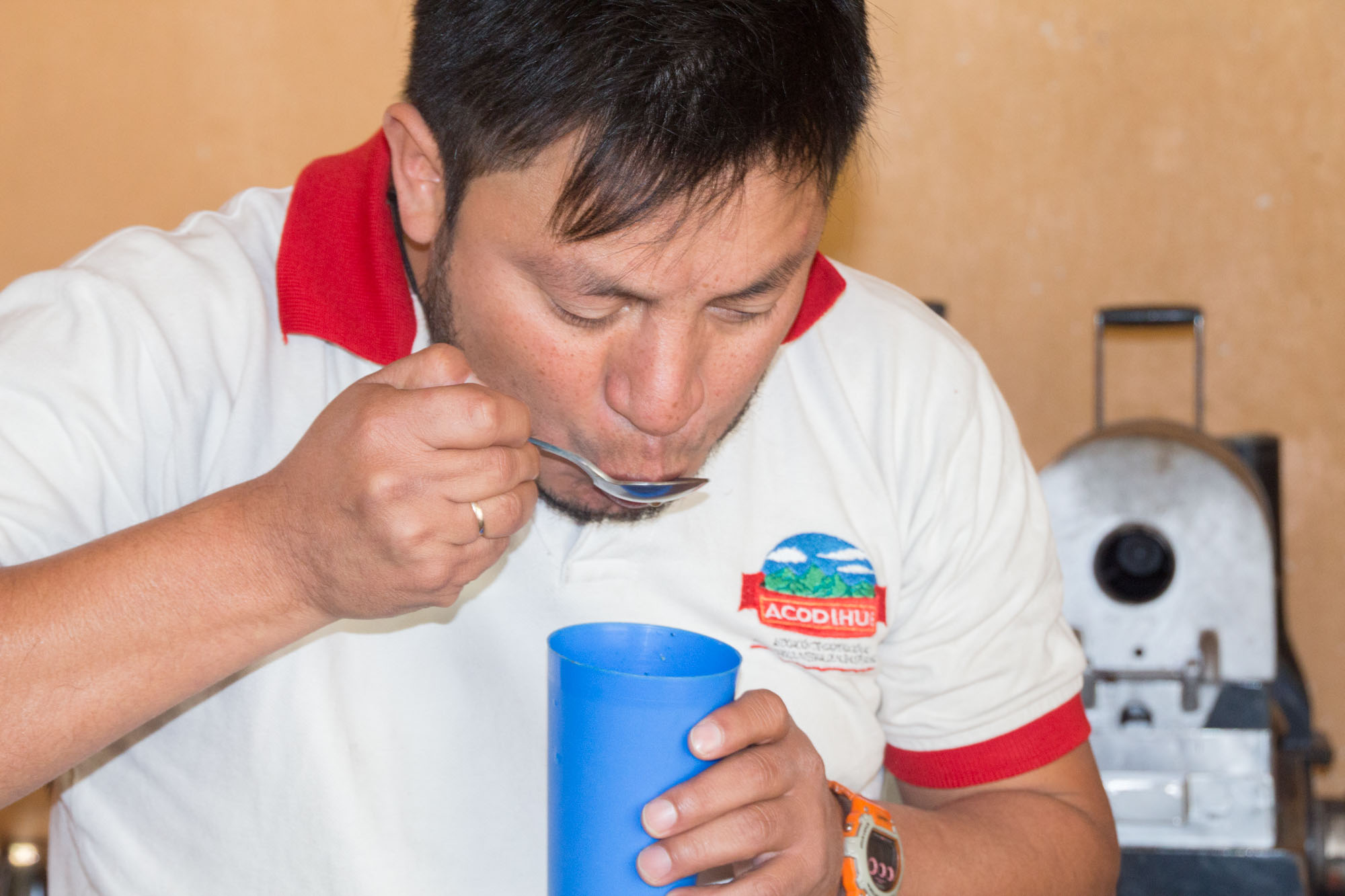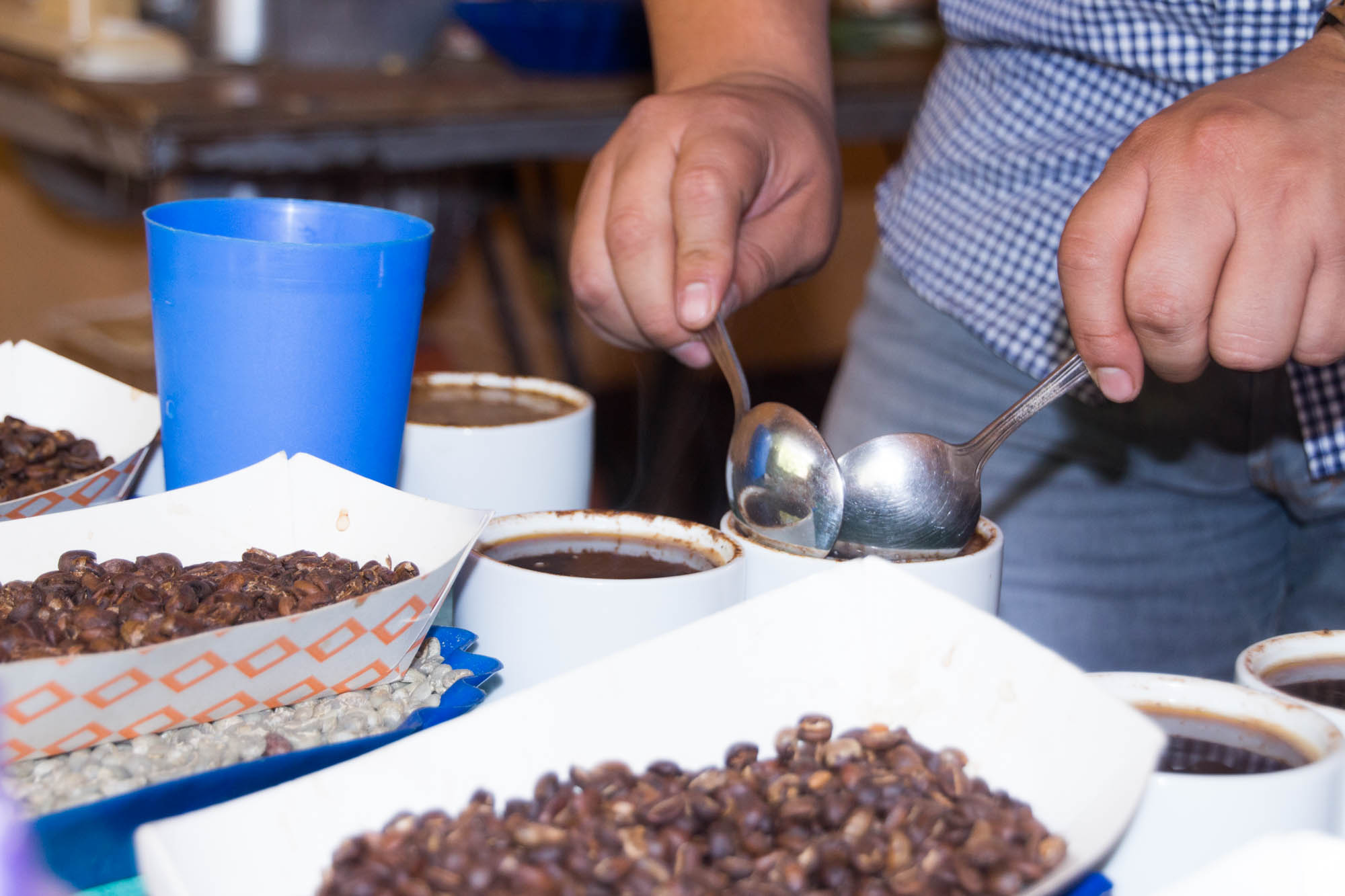 Entrepreneurial women
In the Jacaltenango municipality, ACODIHUE's leadership introduced me to a group of women from the area. They shared some of the good agricultural practices they are using to increase coffee productivity and quality, and took me to the location where they reproduce microorganisms for compost and develop rust-prevention treatments for their organic plantations.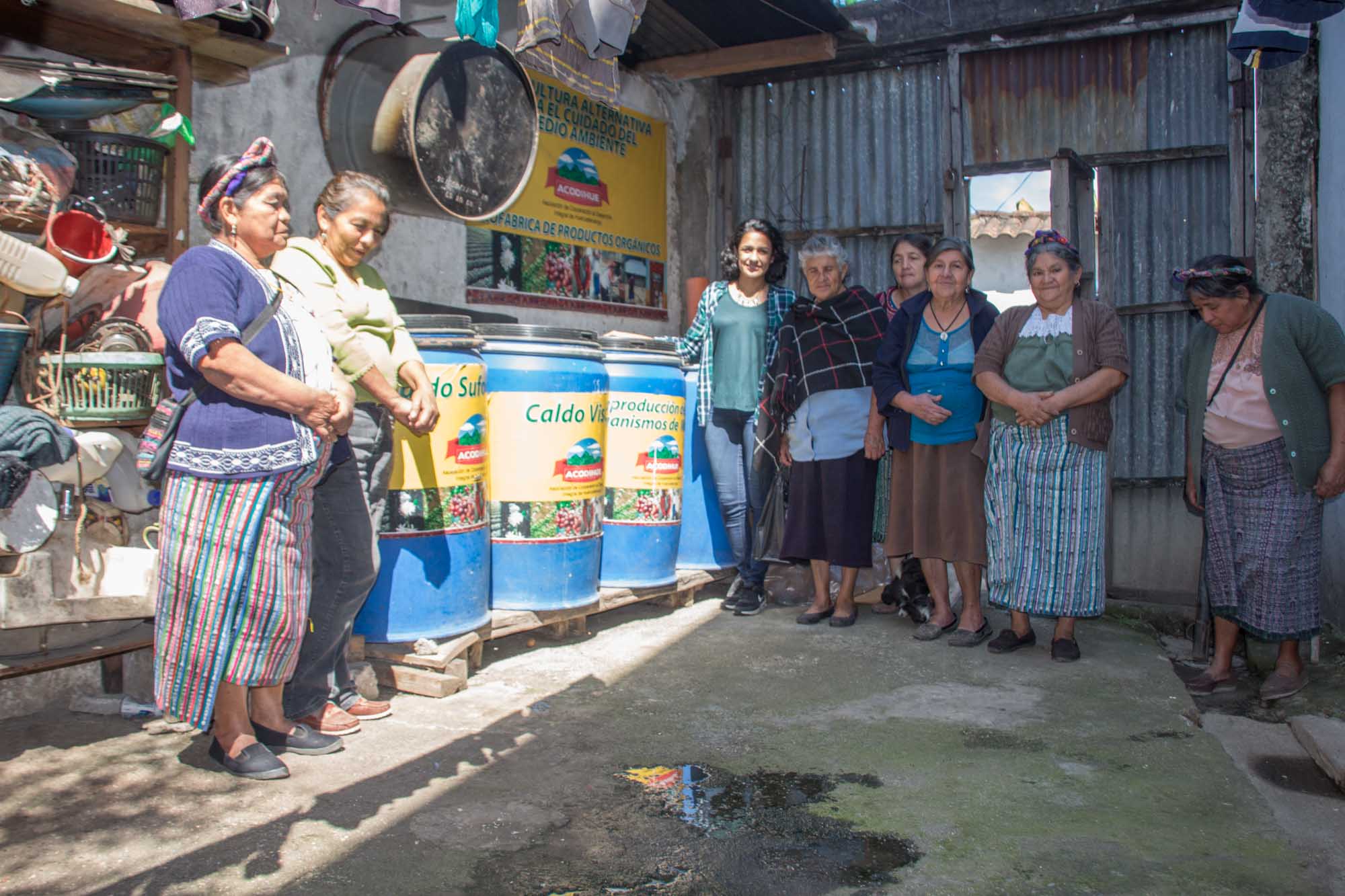 I met and visited Doña Elba's coffee plot; it was interesting to see how this producer is implementing a renewal system where she plants new coffee seedlings in between the old ones. While this requires intensive care of the soil, it allows her to keep the production of the old trees (though this production is limited) while the new ones grow.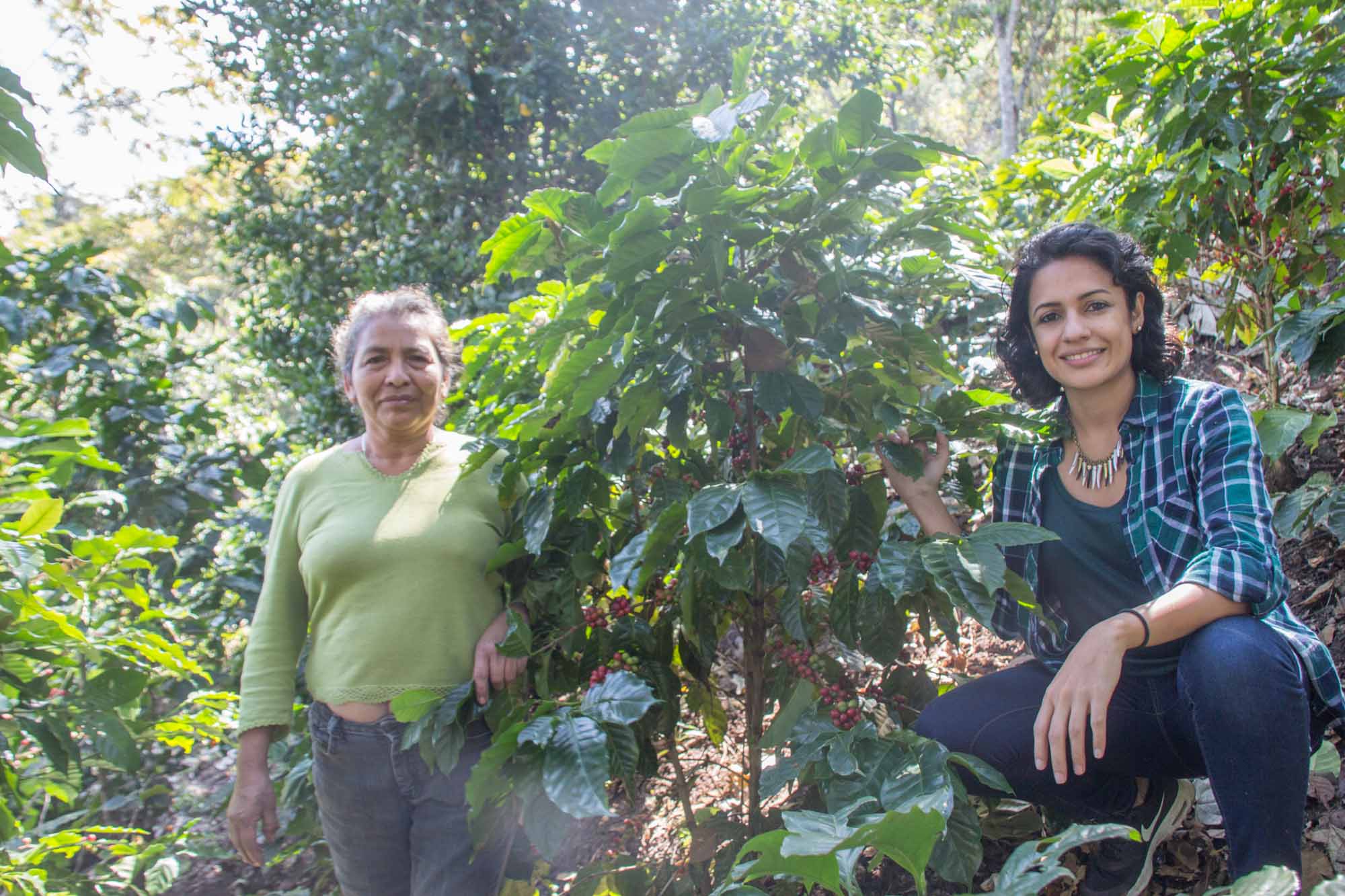 Doña Elba (left) and Stephany Dávila (right) on Doña Elba's plot
All the women in this group have an admirable entrepreneurial spirit. In addition to coffee, they have side businesses such as selling fruits or vegetables at the local market, or running a small shop offering traditional pharmaceutical items. Doña Elba sells peanuts, hibiscus, and other products at her home. Between their work with ACODIHUE and their side businesses, these women are able to increase the family income.
Mutual support
The final stop on my journey through Guatemala's coffee-producing regions was to the 617-member Guaya'b cooperative; Guaya'b is a word from the indigenous Popti language that means "mutual support." In addition to producing specialty coffee, Guaya'b has a separate business selling honey. The cooperative also has its own wet mill, making it easier to control the quality of its coffee from harvest until export.
While in Jacaltenango we visited the plot of a farmer named Don Pedro, where I observed healthy ripening of coffee cherries. This will likely be the case for all the co-op's farmers: Though the coffee harvest got off to a late start for the farmers of Guaya'b, the harvest is entering its peak.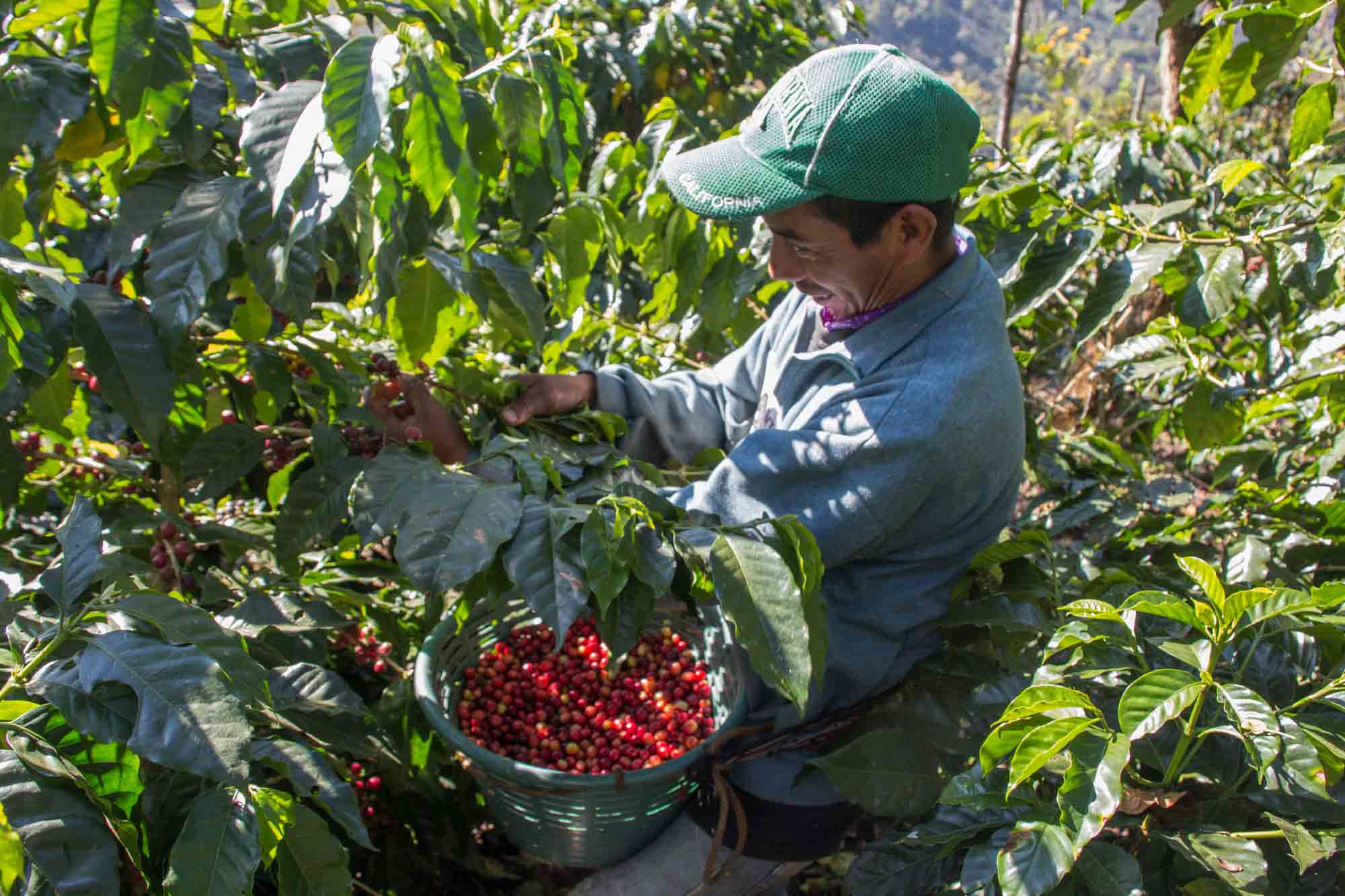 Don Pedro on his plot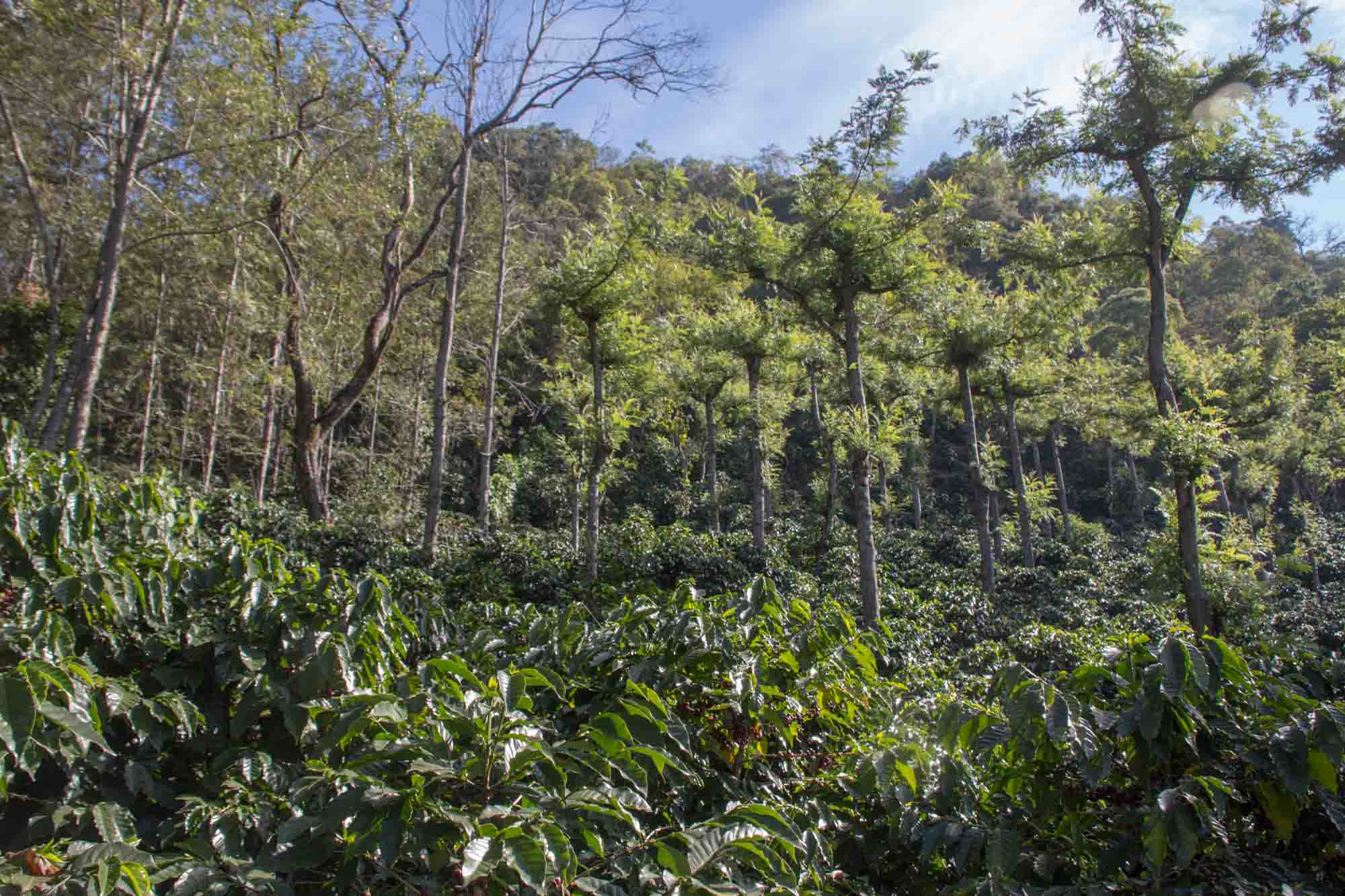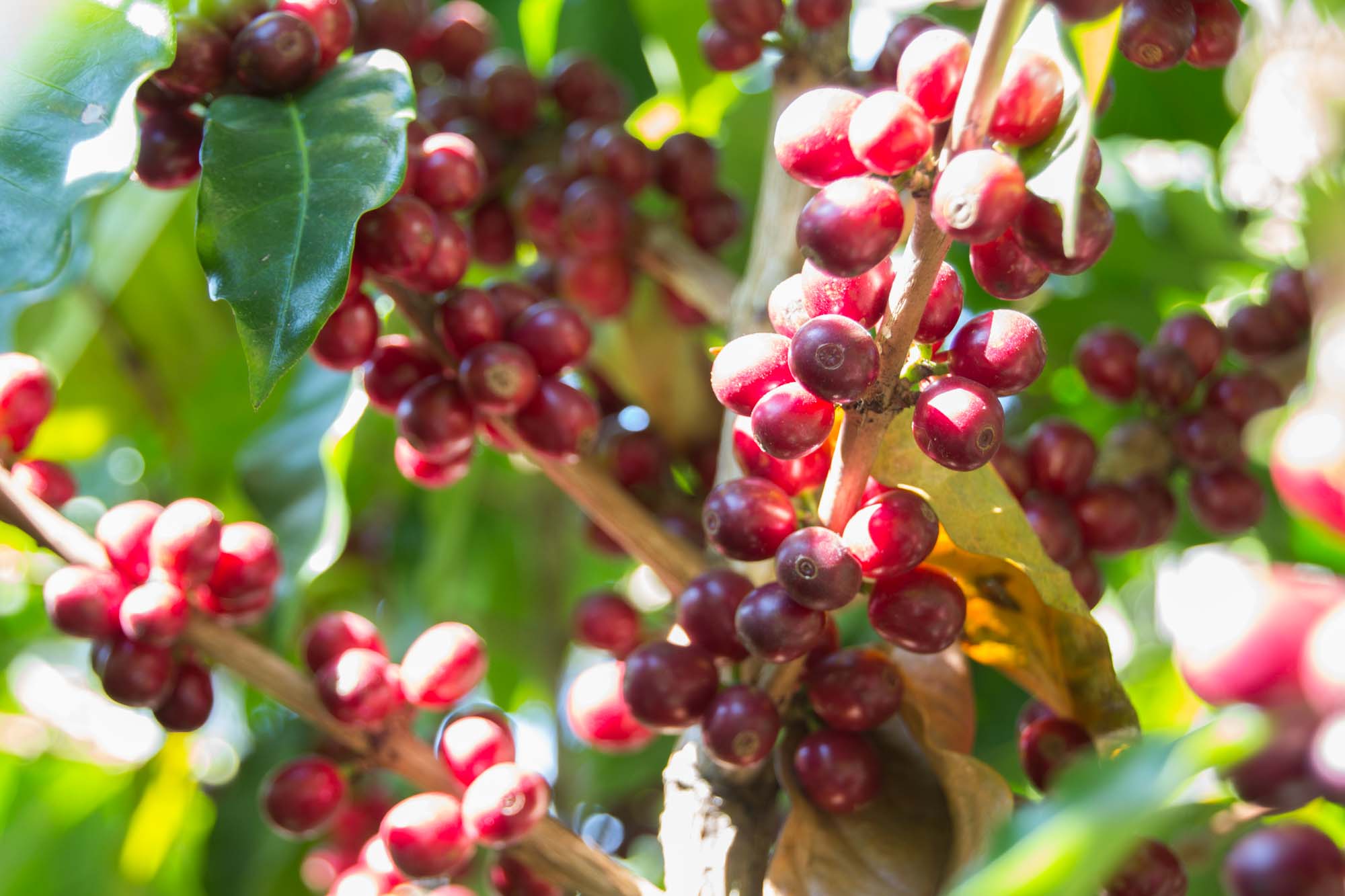 I was happy to observe very little incidence of rust at Guaya'b, and only minor dehydration of cherries due to the cold. The members told me that its disease occurrence and cherry development are at normal levels, so there were no alarms to be raised.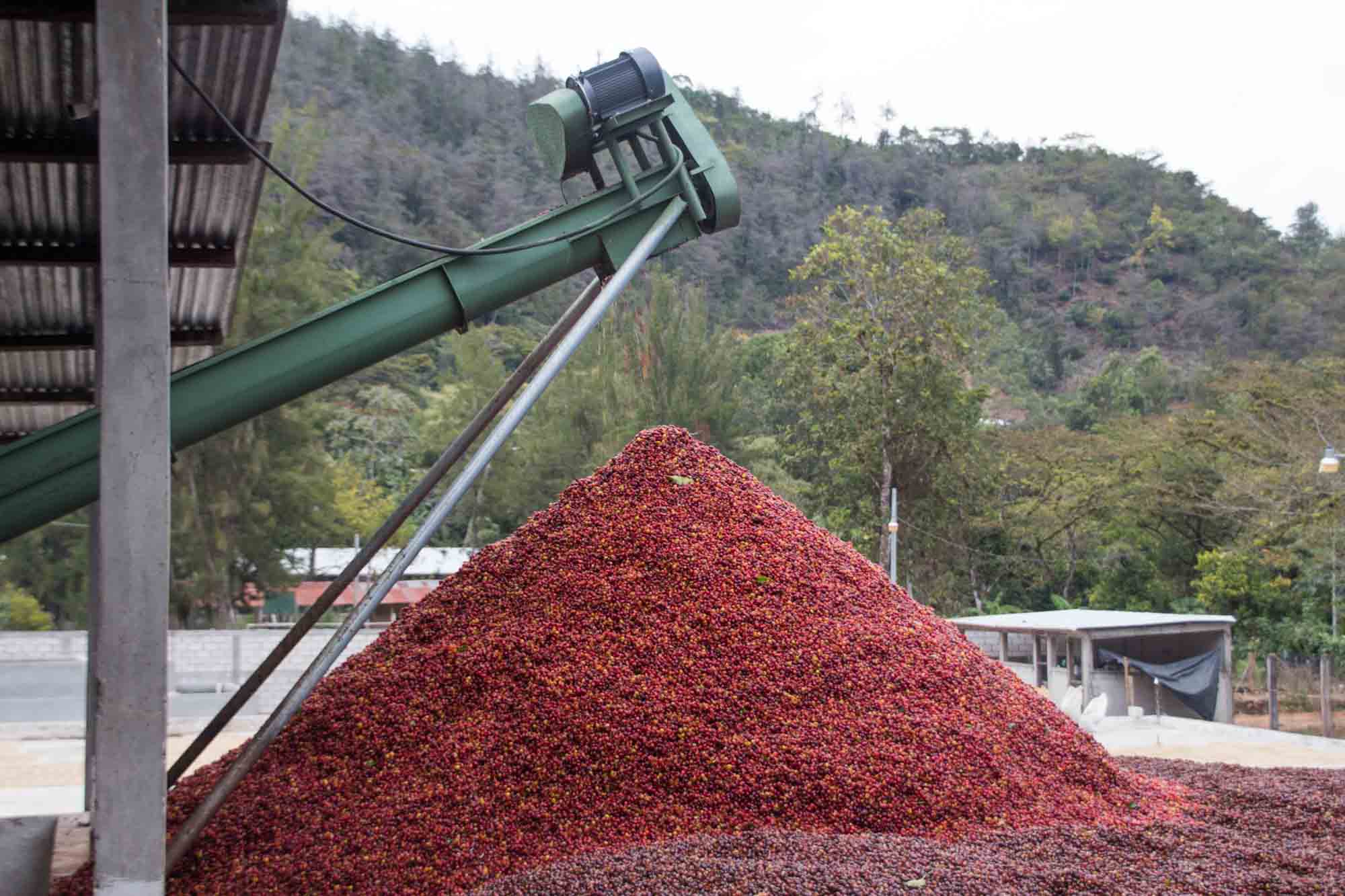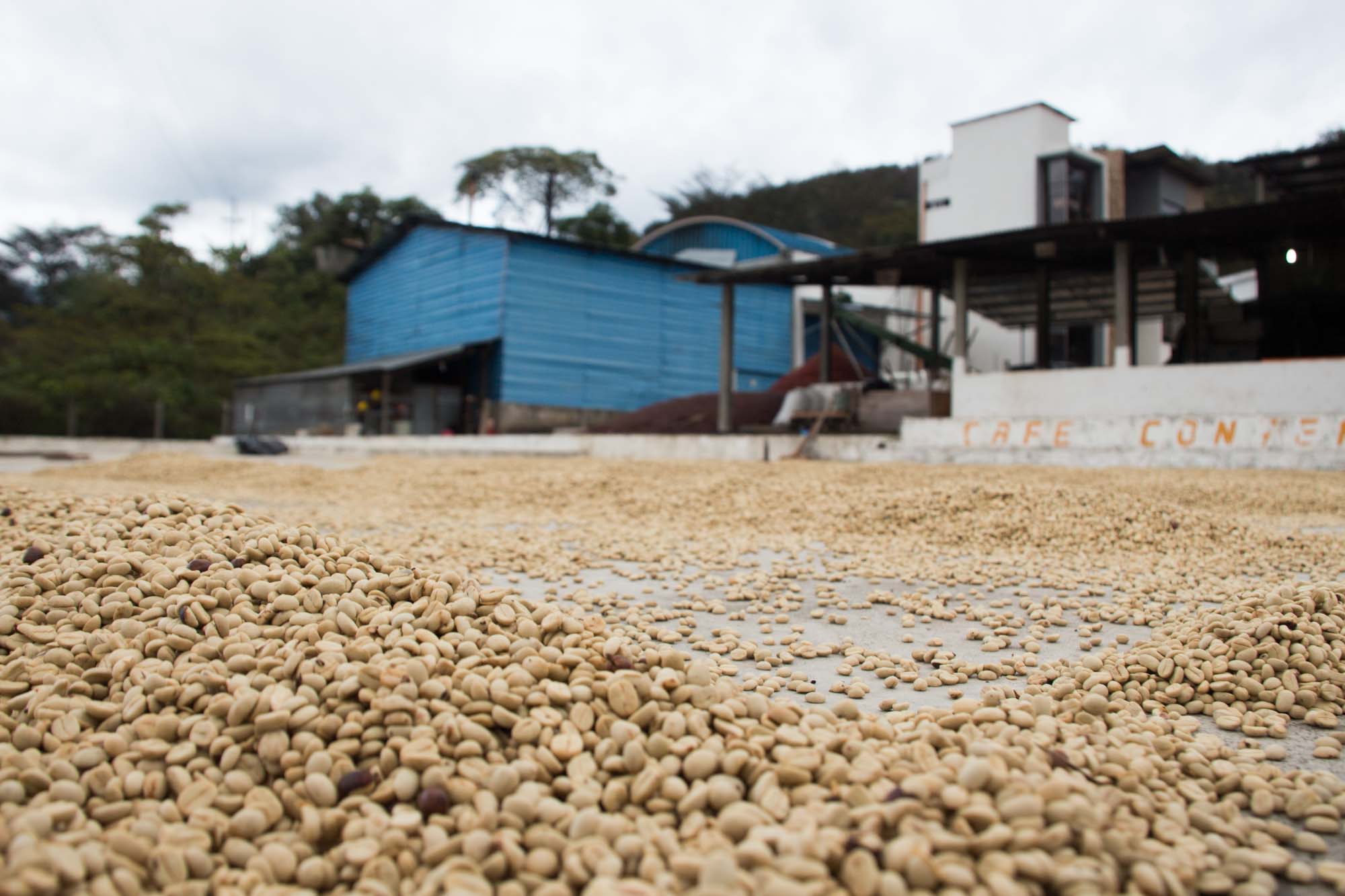 What's next?
Guatemala is expecting a coffee harvest similar to the last one. The 2016/17 harvest reached 3.3 million 60-kg bags; Anacafe (the Guatemalan National Coffee Association) expects the volume of 2017/18 crop exports will be in the same range, possibly falling about 2 percent lower.
I can't wait to taste more of this year's coffee from our partner cooperatives in Guatemala, and to share it with the specialty-coffee community!
Interested in sourcing Guatemalan Relationship Coffee? Get in touch with us via the form below!