The 11-day farmers strike in Colombia came to an end on Friday after negotiations between farmworker leaders and government officials. The strike began at the end of April when farmers of coffee, potato, tomato, and other crops united to protest the government's unfulfilled promises following a farmworker strike in Colombia last year. The farmworkers were demanding access to credit and government support and funding in reducing input costs and increasing farm productivity.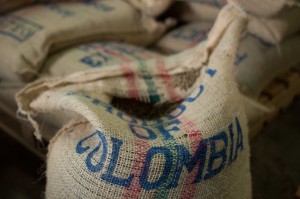 This affected the current coffee harvest in Huila, Colombia, as warehouses closed and trucks were blocked from carrying coffee down from the mountains. Coffee cooperatives in Huila put a hold on their operations to avoid any risk to their coffee. This will result in an estimated 20-day delay in coffee shipments from the region. Quality will not be affected.
After many hours of discussion, the remaining strikers in Huila decided to end their protests after the government promised to discuss credits and cost reduction for farmers, and have a monthly meeting with farmworker leaders to avoid miscommunication. On Monday, blockades began to be cleared to help traffic run smoothly again. By Tuesday farmers had returned to their land, and roads, trucking lines, and warehouses returned to normalcy soon after.
We will keep you posted on your coffee as it makes it out of Colombia.
Read an article from Reuters about the strike here.