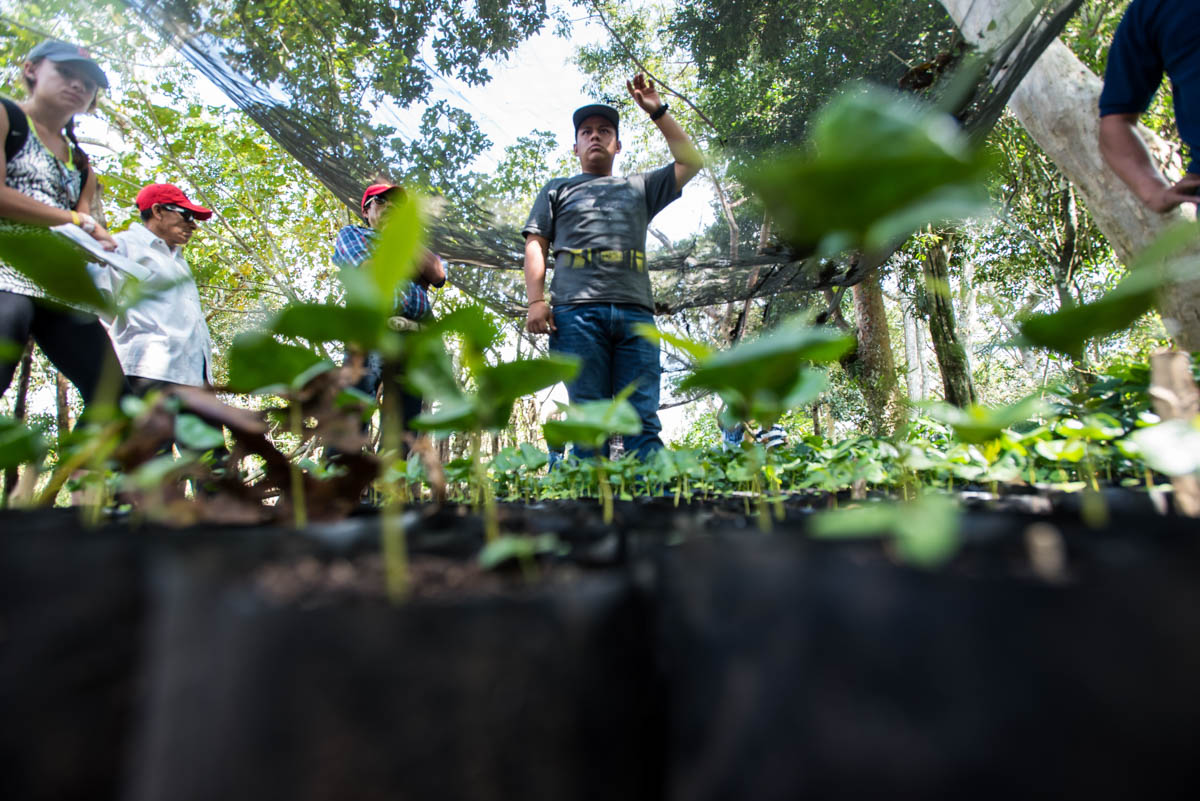 For most people who work at specialty-coffee companies—whether they're green buyers, quality assurance managers, or even the founders—traveling to coffee-producing countries may be a fairly regular occurrence. However, when roasters travel to origin to attend a Let's Talk Coffee® conference, they know they'll have an experience that's far from regular.
In the four days they're at Let's Talk Coffee®, roasters have a super-concentrated experience that includes meeting a wide array of coffee producers from all over the world, tasting their amazing coffees, setting foot on quality-focused farms to see their practices firsthand, learning from some of specialty coffee's top minds, and so much more. There's no other place where you can become so immersed in the global coffee supply chain, making it what we like to call The Ultimate Origin Experience.
The next LTC event is Let's Talk Coffee 2018 Colombia, which takes place September 20-23 at the 5-star Intercontinental Cartagena hotel in Cartagena. Here are some top reasons why roasters should to take part in this exceptional origin trip: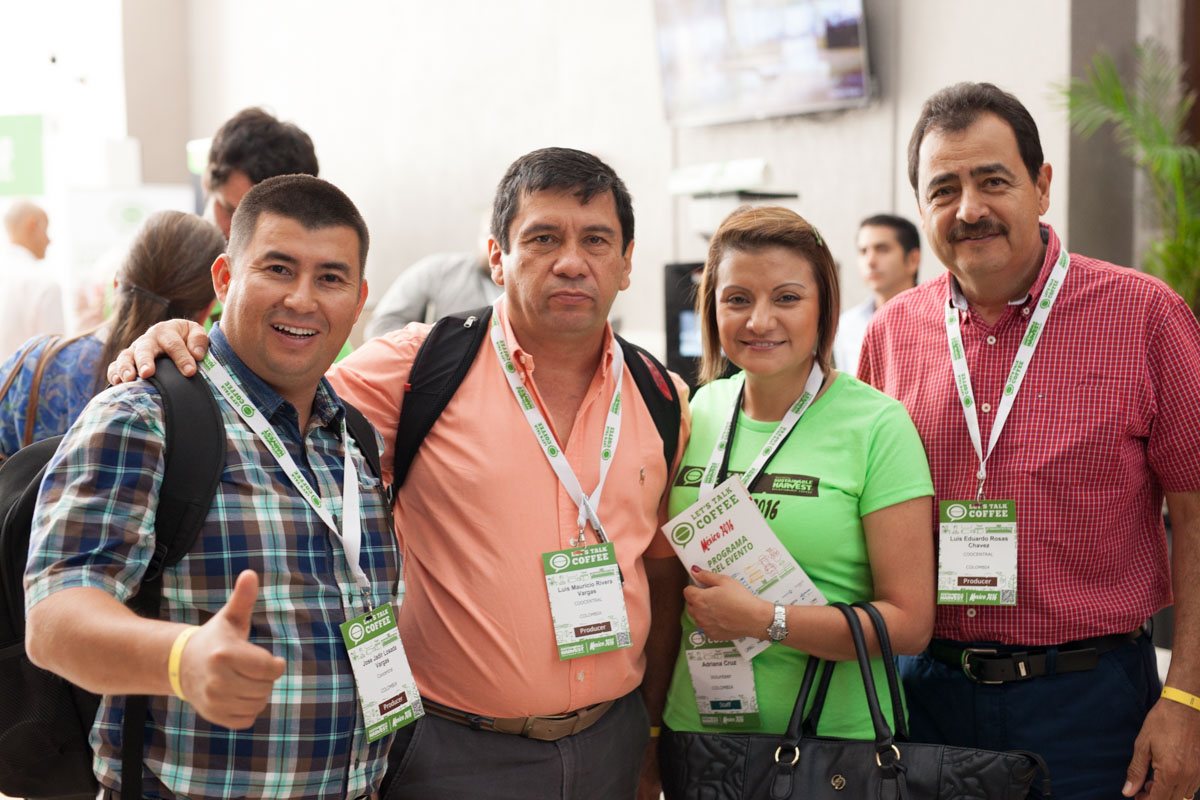 Meet producers from around the world
One of Let's Talk Coffee®'s distinguishing characteristics is the sheer number of producers who make the trek to the conference every year. These are hard-working, dedicated coffee producers who attendance at Let's Talk Coffee® helps them stay up to date on the latest industry issues, and who strive to gain this knowledge so that their coffee businesses stay competitive.
However, these producers aren't standing off to the side at Let's Talk Coffee®—rather, there are several opportunities throughout the event for roasters to connect with producers to learn about their farms and gauge whether a professional partnership is possible. From one-on-one meeting to coffee breaks to evening social events, chances abound to find new producer partners for your roasting business.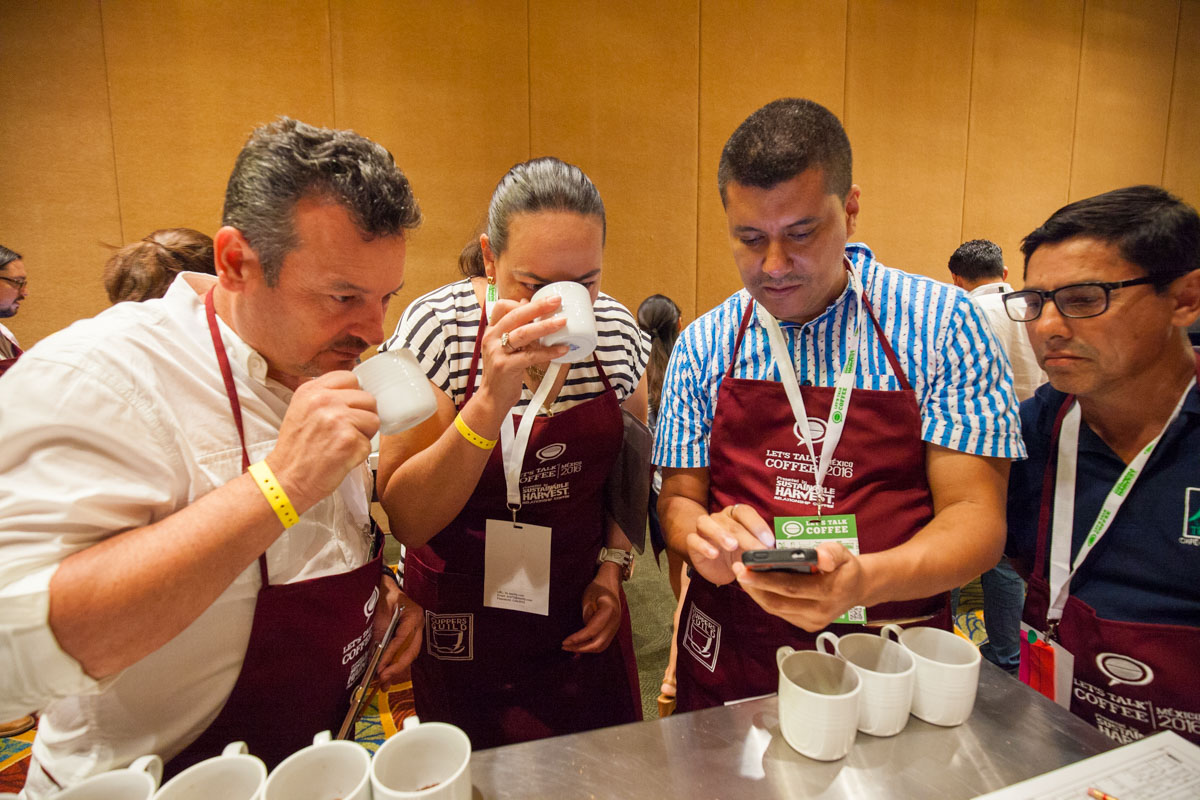 Cup exquisite coffees
Sustainable Harvest® sources world-class Relationship Coffees year-round, and it showcases some of its best offerings at Let's Talk Coffee®. During the event's cupping sessions, roasters get the opportunity to taste some of these gems from around the globe, often with the producer who grew that coffee in the room. Among the coffees slated for this year's cuppings are:
A range of top African coffees, including many standouts from Rwanda with complex flavors.
A 'Tour of Colombia' showcasing the diversity of the country's coffee, from central regions like Valle del Cauca and Risaralda to Southern locales like Tolima, Nariño, and Cauca, as well as varied processing methods including naturals and honey-processed.
Several Peru coffees from around the country, spotlighting Peruvian organics with a range of flavor profiles.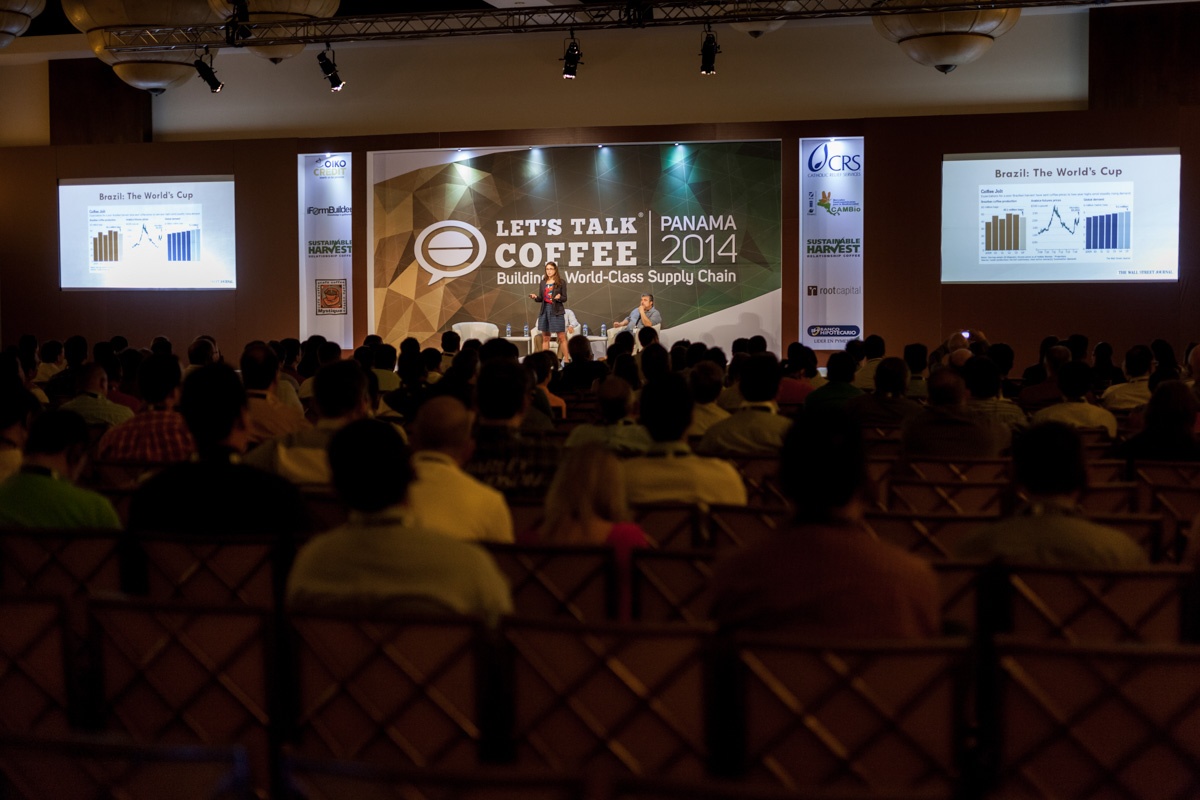 Engage in conversations on cutting-edge topics
Every year at Let's Talk Coffee®, a program featuring representatives from every link of the coffee supply chain addresses pressing coffee industry issues. Among the topics to be covered this year will be coffee-sourcing standards and ethics, new models in brewing and roasting, and how coffee-producing nations can learn from one another. The speakers leading the panels and sessions at Let's Talk Coffee will be a host of well-known industry veterans, including former World Barista Champions Agnieszka Rojewska and James Hoffmann, coffee-company veterans including Helen Russell of Equator Coffees & Teas and Al Liu of Colectivo Coffee, and key origin perspectives from Mario Fernández of Coffee Quality Institute, Sandra Palacios of Cooagronevada, and Hernando Tapasco of Café y Procesos.
Head here to see the full program.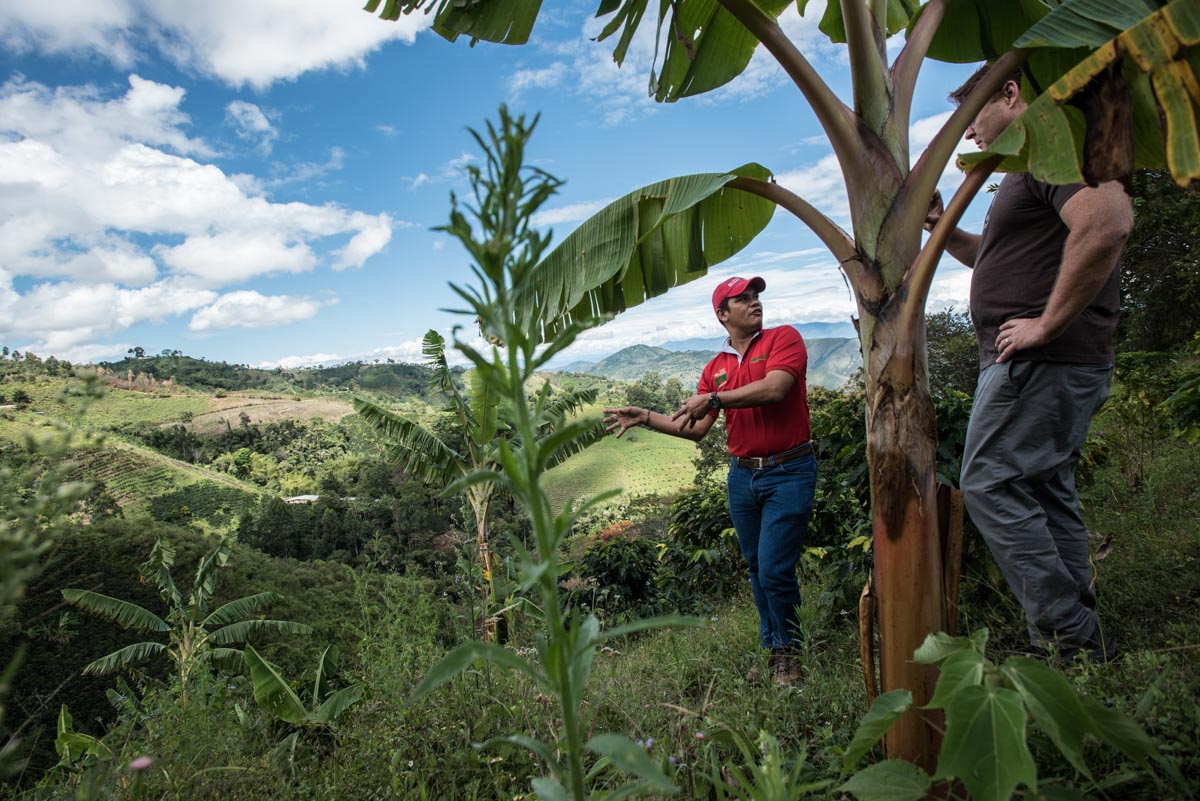 Visit farms in Colombia's top growing regions
On the final day of Let's Talk Coffee®, roasters will be able to take part in a field trip to check out Colombian coffee production at the farm level. This year, the event is offering three field trip experiences:
Visiting the Coocentral cooperative in the Huila region, which accounts for 16 percent of Colombia's total coffee production. Coocentral is Colombia's second-largest coffee cooperative by production volume, and is known for its innovative programs such as the Mujeres Cafeteras women's coffee program. In addition to visiting the cooperative and learning about its coffee and operations, attendees will also visit the San Agustín archeological park, a UNESCO World Heritage Site home to the largest group of religious monuments and megalithic sculptures in South America. Special note: Roasters attending this field trip will receive free airfare to and from Huila if they sign up by September 5, making the trip only a $175 total investment!
Visiting the Red Ecolsierra cooperative in the Sierra Nevada de Santa Marta National Park, located just east of Cartagena. Red Ecolsierra is a leader in organic production, and it's located in an environment of extreme natural beauty. Highlights of the trip will include visits to several coffee farms, overnight stays on farms, and visits to the beaches of Tayrona National Park.
For those roasters that speak Spanish and want take their processing knowledge to the next level, Let's Talk Coffee® 2018 will also offer a Level 2 Q Processing Course in Cauca taught in Spanish by event speaker and lead instructor Mario Fernandez and assistant instructor Yimara Martinez of Sustainable Harvest®.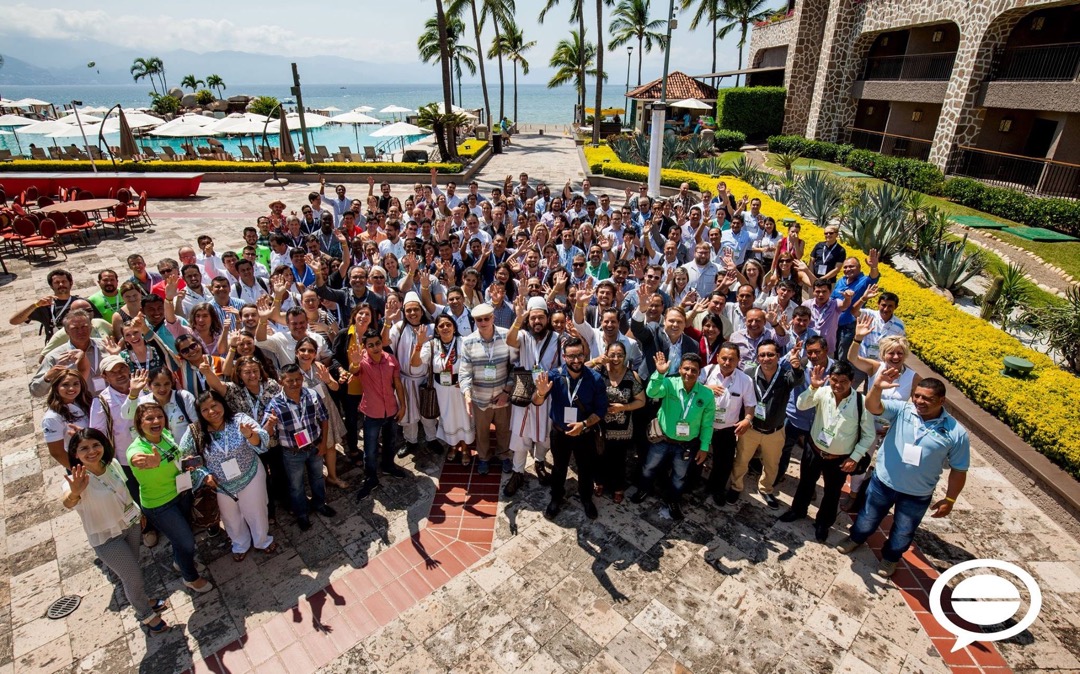 Join a movement of industry leaders
Let's Talk Coffee® is a special event in large part of its collaborative nature—everyone who attends the event is part of the conversation, and their important insights, from throughout the supply chain, are crucial to moving our industry forward. By attending Let's Talk Coffee®, you're playing a key role as a thought leader in our industry and as an active participant in using coffee as a force for good in our world.
---
Ready to join us?
Let's Talk Coffee Global events like LTC 2018 Colombia only take place every two years, so this is your chance to see what this global coffee gathering at origin is all about!
For more information on Let's Talk Coffee® 2018—including registration details—visit the LTC website. We look forward to seeing you in Cartagena!
Stay up to date on the latest Let's Talk Coffee® News