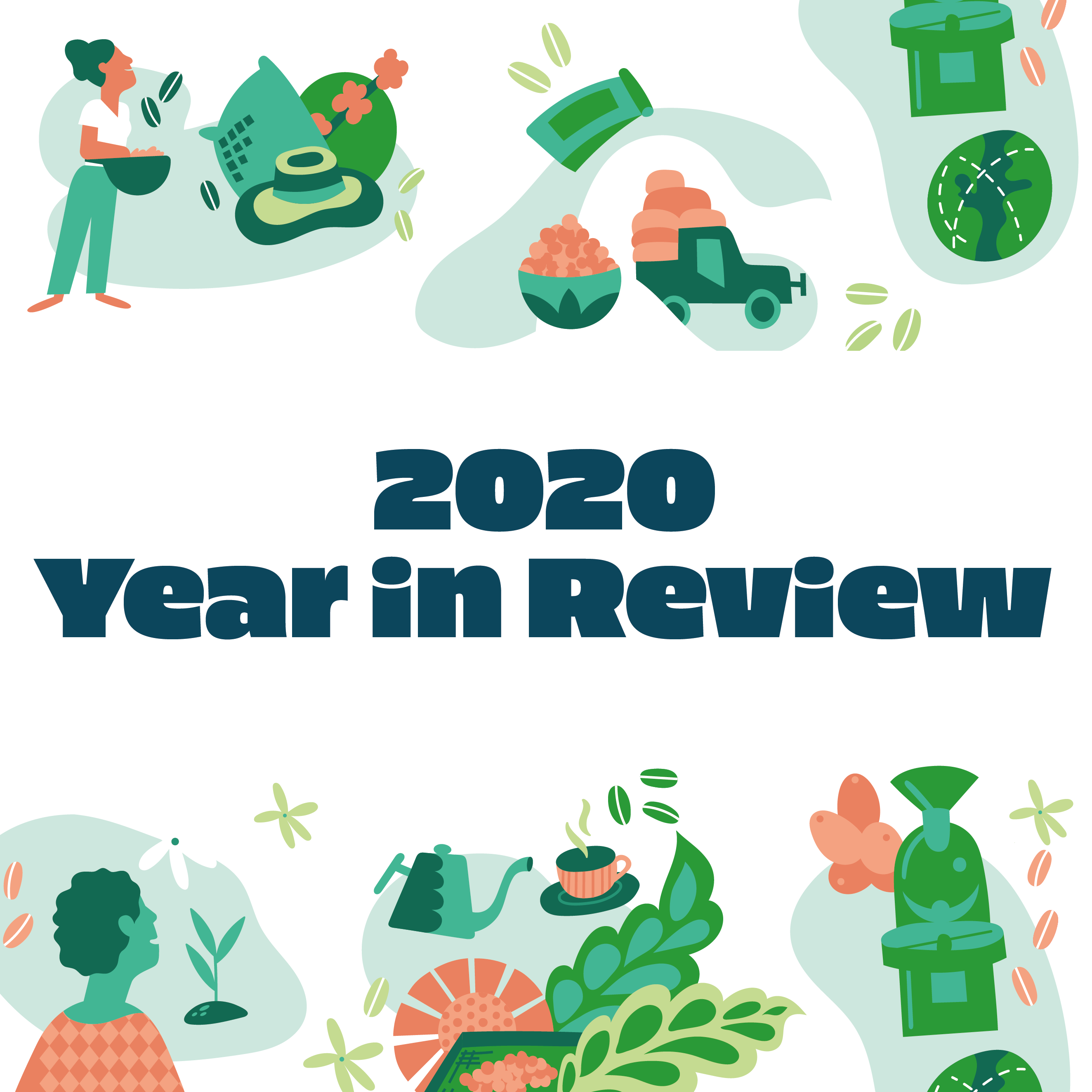 What a year it was!

Despite the many changes and challenges of 2020, we had many moments worth celebrating. We're fortunate to have the support of our customers, producer partners, and our Sustainable Harvest® team who worked to stay resilient and positive, so that we could get the most out of an extremely tough year.

So here are a few 2020 highlights worth remembering. I know we will have a brighter and more hopeful 2021, having gained a bit of wisdom from the challenges we faced.
________________________________________________

Launching Our Webinar Series


We have always been convening producers, roasters, and allies together to share knowledge and deepen relationships. From our annual Let's Talk Coffee® conference to our origin-based MVP events, building connections is what motivates us. But with in-person events cancelled, we did our best to recreate a little bit of that magic by bringing people together through a series of in-depth, digital webinars. From deep conversations with our producer partners, round table discussions with industry experts, COVID insights from the world's leading community health minds, market updates and trend analyses, and even some virtual cupping with partners like IKAWA, we covered a wide range of important and relevant topics. You can check them out here!
More than ever before, we had to leverage our partnerships to bring relief to our producers when impacted by the pandemic and climate disasters. Just like in 2005 when we organized a $180K relief effort for farmers following the devastating impact of Hurricane Stan—or in 2013 when we established the Roya Recovery project—we mobilized quickly on behalf of our supply chain partners. Through our industry fundraising efforts in May, we were able to disperse over $500,000 in aid to facilitate the production of Producer Relief Kits containing food, PPE, and cleaning supplies for nearly 16,000 farming families in need. In November, we launched hurricane relief fundraisers to support affected coffee growing communities, and then matched all the donations to double the impact. That raised another $50,000 to address the impacts of Hurricanes Eta and Iota which devastated Central America.
To support our Africa supply chain, we teamed up with the United States African Development Foundation (USADF) network to distribute over $40,000 worth of hermetically-sealed GrainPRO bags to 13 coffee grower cooperatives in Rwanda, Burundi, the Democratic Republic of Congo, Tanzania and Uganda. USADF provided the funding and contact support while we provided on-the-ground logistical support.

Customer and Producer Portals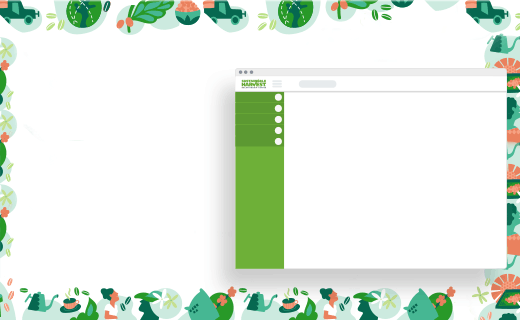 2020 accelerated our approaches to using technology to drive transparency and increased traceability from producer to roaster. We launched our Customer Portal to give customers access to the Relationship Inventory and Tracking System—or RITS, for short—our innovative, best-in-class supply chain management system developed in-house.

The Customer Portal gives roasters access to several tools designed to optimize operational efficiency and streamline workflows, making inventory management faster, easier, and simpler. Through the Customer Portal, roasters can create delivery orders, look up active contracts, generate position reports, manage samples, track orders and more.

Alongside the Customer Portal, we're putting on the final touches on a Producer Portal that will give our producer partners access to similar digital management tools. Soon the Producer Portal will interface with the Customer portal, creating a platform that directly connects both roasters and producers.

Spot Sample System Overhaul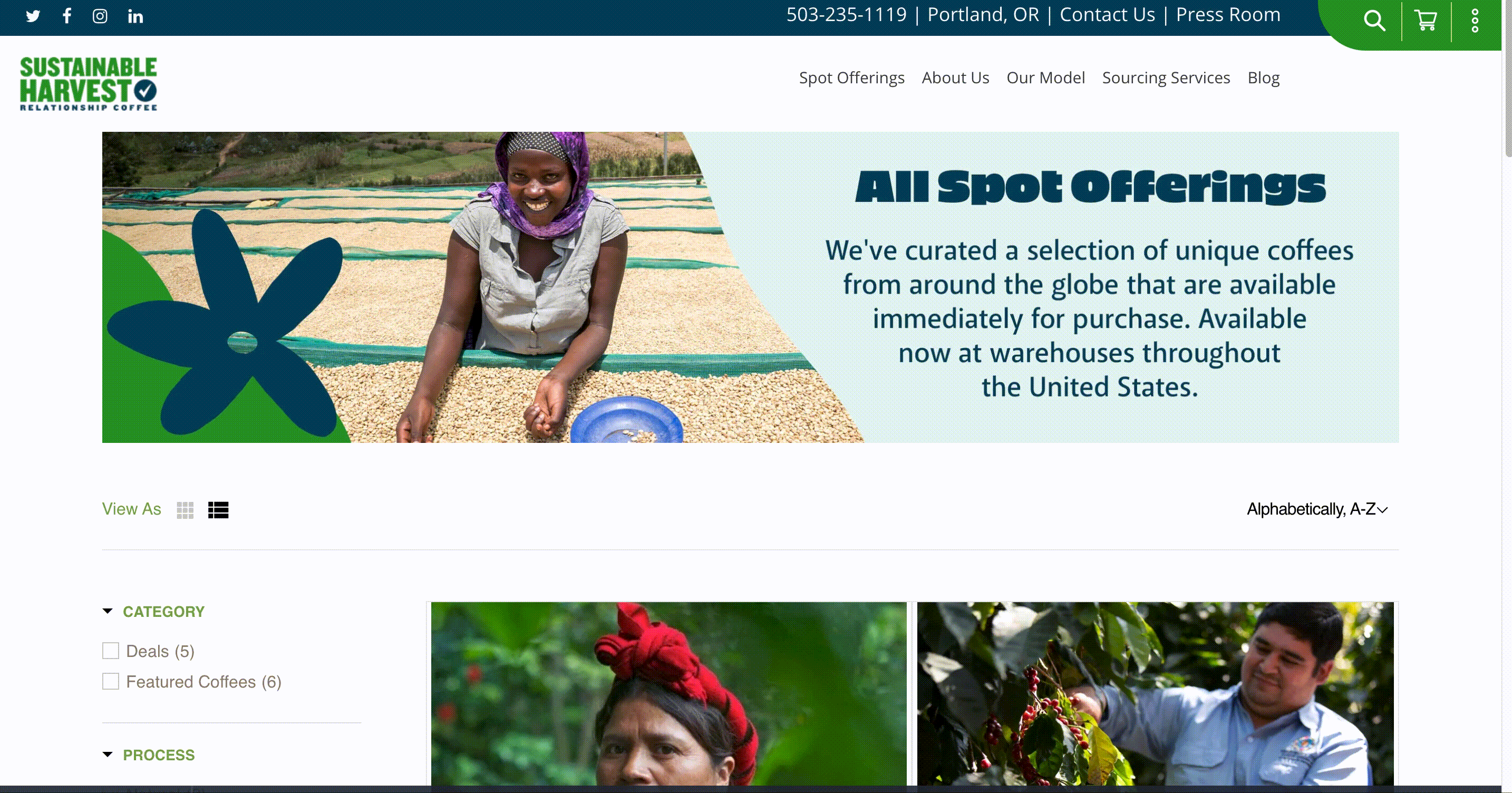 Next up, we reworked our green coffee ordering system to make it simpler and faster to order spot samples. No more needing to email back and forth—now roasters simply browse our e-commerce style "store," add the samples to their cart (samples and shipping are still free of charge), and get the spot coffees they want to sample.
New Impact-Driven Partnerships and Collaborations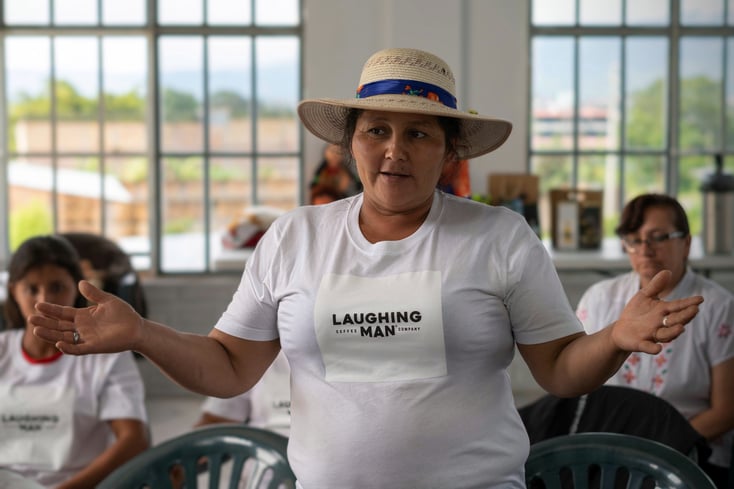 Pictured: Audina Pérez Vásquez, a leader at Alto Mayo, one of the participating cooperatives in our project with the Laughing Man Foundation.
At the core of our work is a belief that by bringing together many different actors in our supply chain, we can create the best opportunities for shared value and business success for everyone involved. This collaborative approach is the glue that binds the Relationship Coffee Model—and the global pandemic hasn't stopped us from finding creative ways to work with like-minded partners to drive impact and innovation.
Here are just a few highlights:
Aligned Our KPI's with the UN's Sustainable Development Goals
The Sustainable Development Goals (SDGs) are a universal call to action to eradicate poverty, end inequity and protect the planet from an impending climate catastrophe. Established in 2015, 17 goals were set for the world to rally around and achieve by 2030. While ambitious, the SDGs play a critical role in prioritizing focus and action on the most essential areas. Currently, our work impacts at least six of the 17 global goals, and moving forward, we will specifically align our impact KPIs with the SDGs.


Strengthened Our Team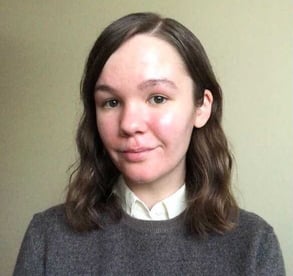 Mark Inman (left) and Emma Taylor (right)

We started 2020 by welcoming industry veteran Mark Inman to the team as our new Director of Growth, and his leadership and expertise proved instrumental to getting us through the year. We also added Emma Taylor to our Quality Control team in Portland.

There were noteworthy personal achievements from our teammates, and in particular we'd like to shine a spotlight on Yimara Martinez, our Global Quality Control Manager, who became part of a select group of coffee professionals that can claim the title of Q Processing Expert, the highest level in the Q Processing Curriculum offered by the Coffee Quality Institute.


Our 2019 Impact Report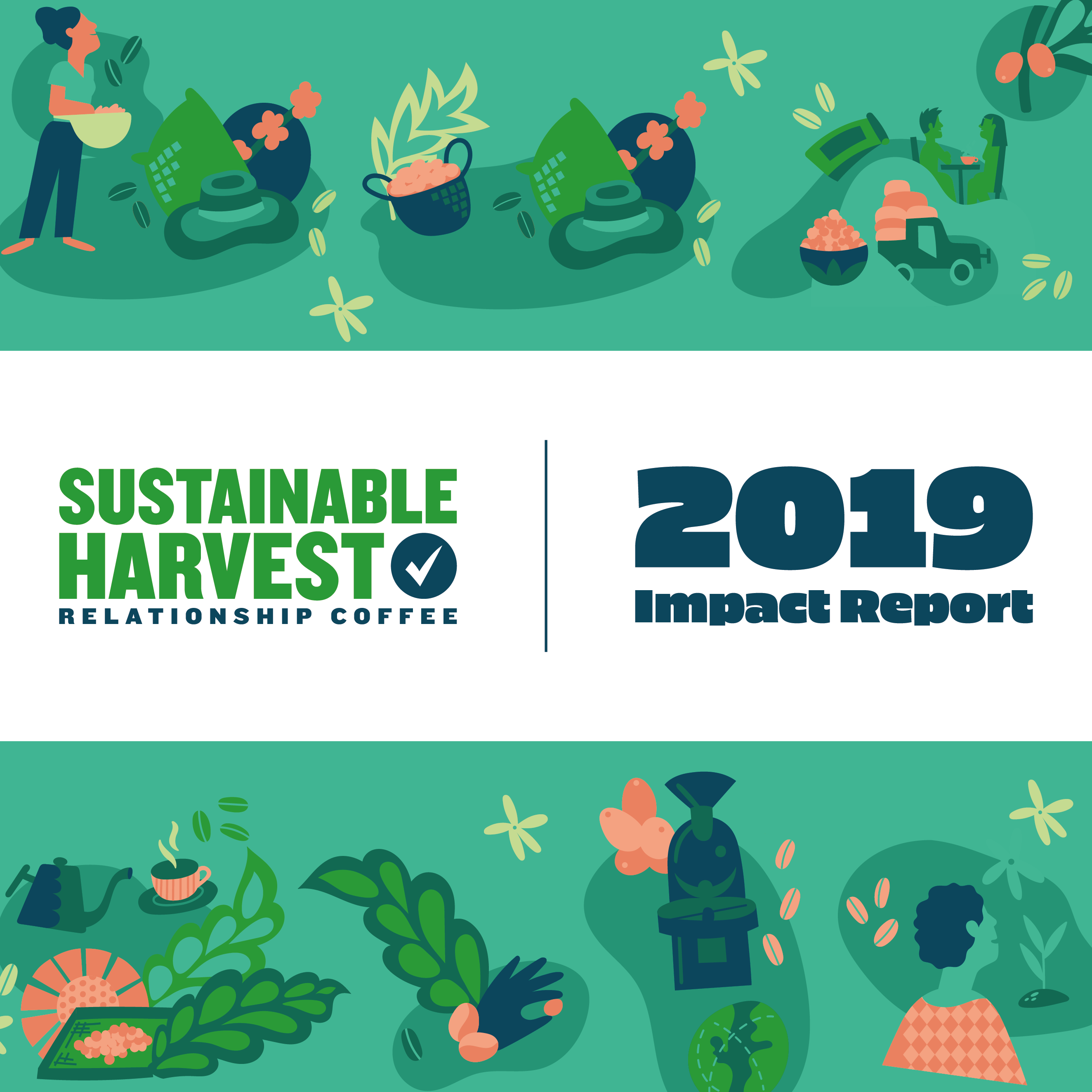 We crunched the numbers and analyzed our data to see not only how far we've come toward realizing our vision, but, more importantly, to set our sights on the work left to be done and realign our goals for the future. The result was our 2019 Impact Report.

The report showcases our efforts to secure sustainable livelihoods for farming families, gender equity among producers, and environmental justice. Its highlights include:
Experimentos en Café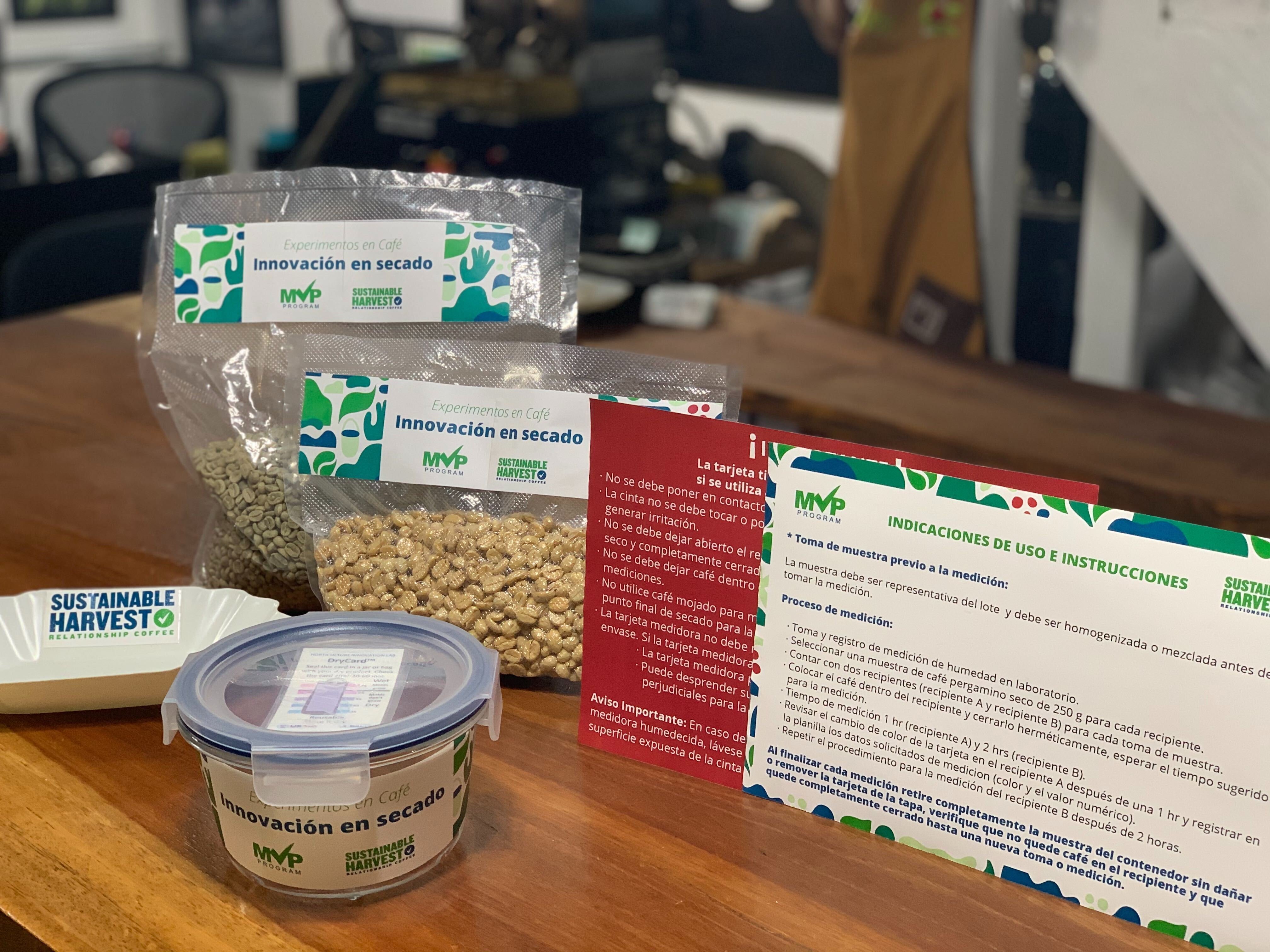 This year, our Quality Control team launched our latest coffee experiment analyzing the effectiveness of innovative "DryCards." The DryCards were developed at UC Davis and are generally used to determine if food is dry enough to prevent the growth of molds. In their experiment, our teams are applying the DryCards to samples of green coffee as they're progressing along the drying process. The idea is to determine if the DryCards could be a reliable, accurate and inexpensive tool for determining the moisture content of green coffee as it dries, which is crucial for consistent and proper drying of coffee. DryCards are now being tested by multiple cooperatives, and we'll be seeing results in 2021.

The Return of Finca El Valle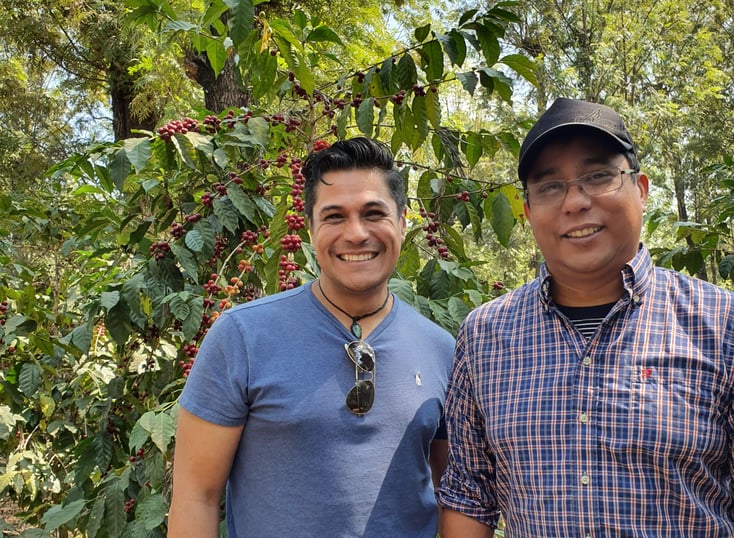 Pablo and Jose Gonzalez of Finca El Valle
As the first Relationship Coffee producer that Sustainable Harvest® began with in 1997, Finca El Valle in Antigua, Guatemala is a foundational partnership for us. We've watched them face both good and bad times, and have stuck in it together. For me, our work with Finca El Valle truly helped our company develop the values that form the Relationship Coffee Model.

It has been a challenging time for the Gonzales family who manage Finca El Valle. They lost many of their Bourbon coffee plants to "La Roya" in 2014, and they recently lost Cristina Gonzales, the farm's matriarch who had been the driving force to make Finca El Valle's coffee's world-class. When I visited Antigua in January 2020, the family and I sat around their kitchen table and spoke about how to keep moving forward in spite of the problems we knew lay ahead.

In 2020, it was a joy to see the farm back into full production and to see the Gonzales sons take on the responsibilities of their mother's legacy. Our team couldn't have been prouder to offer new containers of Finca El Valle's renowned 100% heirloom Bourbon lots. We call it the comeback story of the year—so stay tuned for an upcoming blogpost where we'll reflect more on the importance of our learnings and relationship with Finca El Valle.
New Year, New Look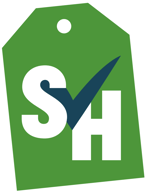 We're kicking off 2021 with a refreshed look! Our marketing team continues to raise the bar for our brand in collaboration with talented Portland, Oregon designers. We kept things exciting with new colors, fonts, logos, and graphics that celebrate the coffee supply chain, our core values and the Relationship Coffee Model. We look forward to hearing from you in the coming year!



Like what you read? Subscribe for updates!