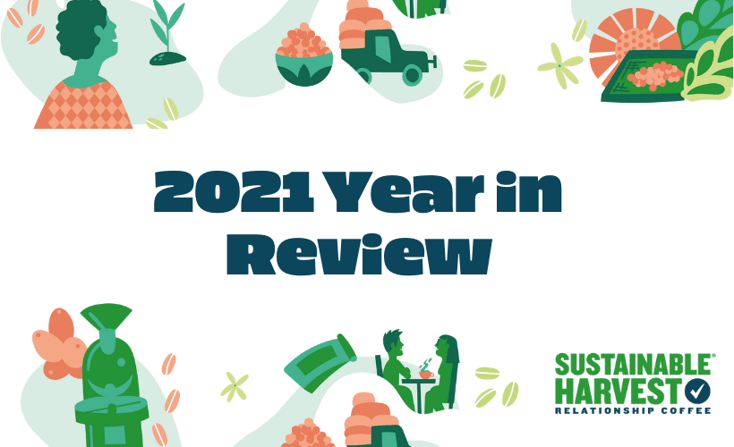 While 2020 introduced a major challenge to our specialty-coffee industry in the form of the COVID-19 pandemic—a threat that continues to effect all of us—2021 presented its own set of uphill battles. From frosts in Brazil to rising shipping costs, unprecedented logistics complications, and more, we had to solve quite a few puzzles throughout this year. Still, we are happy to say that we had some positive outcomes in 2021!
This year, we held several online events connecting the coffee chain, hosted our first in-person event since the onset of the pandemic, realized incredible results from some of our collaborations, and announced exciting projects that we're embarking on in the New Year.
Please read on to discover some of our highlights for 2021—and we're looking forward to an even better 2022 with our partners!
________________________________________________

Virtual Learning for Our Network


In 2021, the coffee community continued to engage through online events. One of the most notable virtual gatherings we hosted was our first Q Processing Level 1 course, led by our Quality Control Specialist Yimara Martinez for the members of our Most Valuable Producer (MVP) program.
Twenty-nine of our MVPs from Colombia, Peru, Honduras, and Nicaragua took the certification course on July 28-August 10, which covered topics such as coffee chemistry and its effect on flavor; coffee processing methods; and different factors in processing that affect coffee quality. We conducted a few cuppings, and at the conclusion of the course, the students took a test to try to earn their Q Processing Level 1 certification.
In addition to the Q Processing course, we held additional online training sessions for our MVP partners throughout Latin America—including in Perú, where we have a few new partnerships—that were specifically designed for each group.
We also conducted a number of webinars for the broader coffee community, keeping our partners and other industry members up to date with pertinent issues such as the coffee price situation and the multiple challenges affecting logistics and shipping across the industry.
In addition to our online events, we were proud to host the first in-person gathering of our MVPs in almost two years. Taking place in Kigali, Rwanda, in November—in collaboration with Challenges Worldwide, One Acre Fund, and NAEB—the educational event addressed topics including agroforestry in coffee farming; advancing women's careers in coffee; and cultivating the next generation of coffee farming. These topics were covered with both live presentations and virtual ones all the way from our Portland, Oregon, USA headquarters.
The day provided a memorable experience for our Rwanda team, and was a priceless opportunity for our global team to see the work and impact of our Rwanda partners. We hope to be able to safely conduct more live events in 2022 to connect with and learn more from our partners!
Industry Engagement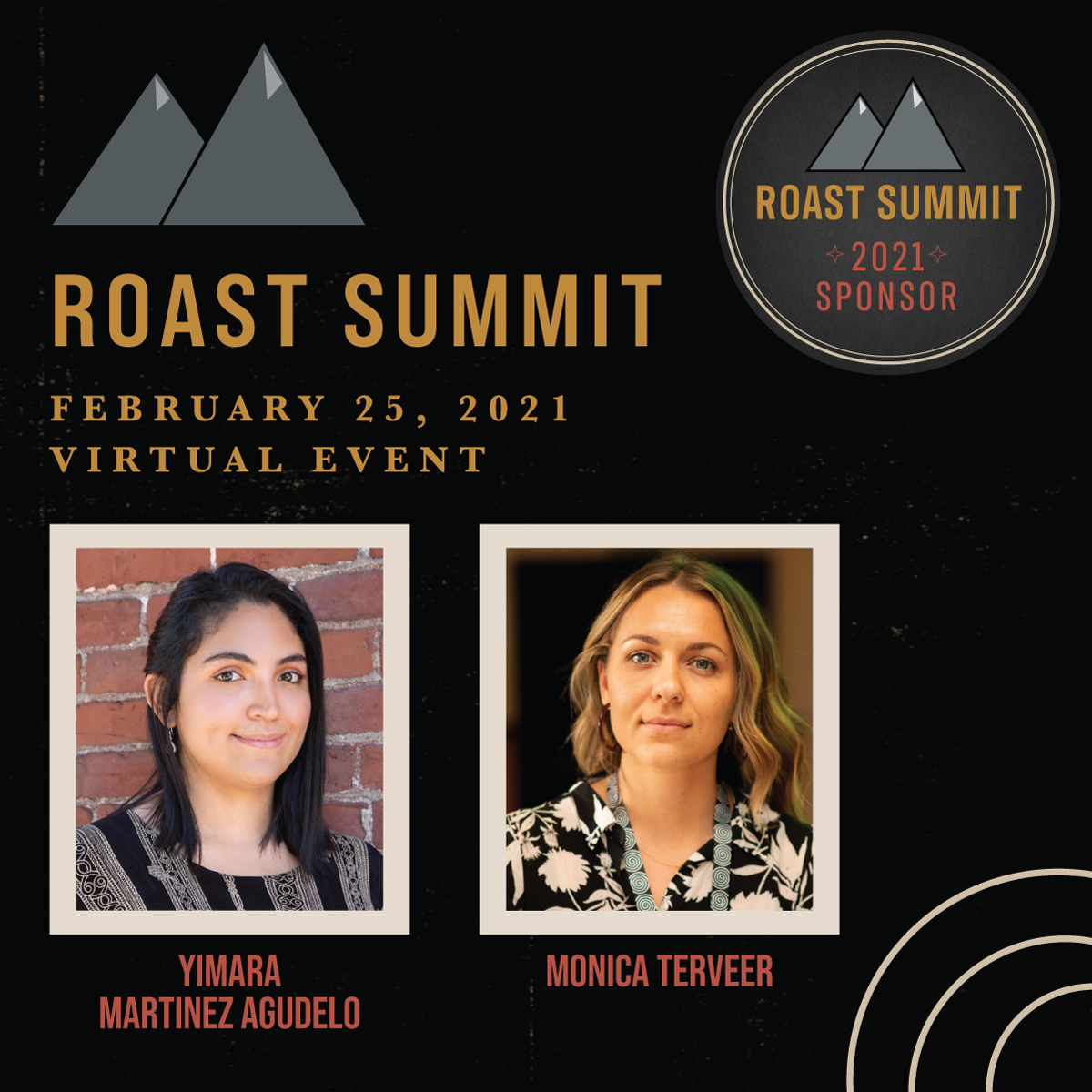 But we didn't just take part in our own events—Sustainable Harvest team members participated in a variety of online coffee symposiums, conferences, and panel discussions, where they shared their expertise and experience, and forged new connections. These engagements included:
The Roast Summit from Roast Magazine, where SH Director of Sales Monica Terveer and Yimara Martinez discussed the findings of our new

Water Activity Report

.
The (B)ean Event, in which we joined members of other coffee industry B Corps for a panel exploring what it means to be a B Corp in coffee.

Congreso Virtual de la Caficultura

, organized by Anacafé in Guatemala, where Yimara Martinez talked about water activity, and SH Chief Coffee Officer Jorge Cuevas spoke about the effect of COVID-19 in coffee-consumption trends.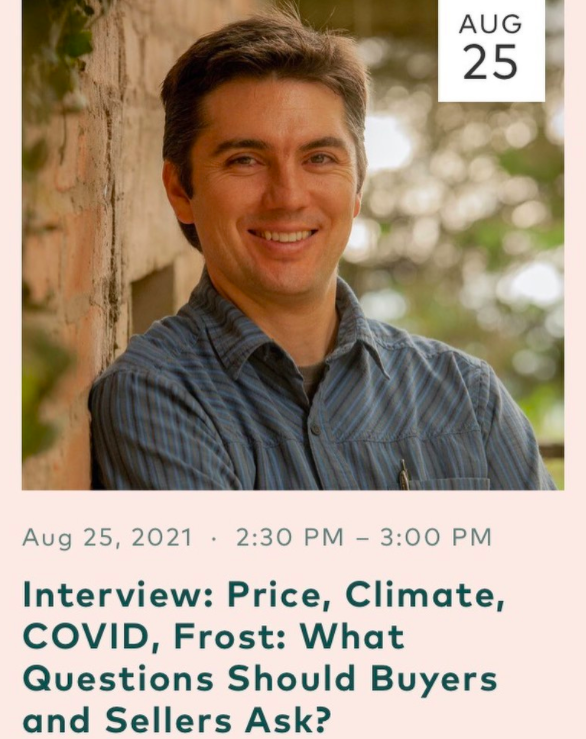 The

Green Coffee Summit

, organized by the Specialty Coffee Association, in which Jorge Cuevas discussed the impact of COVID-19, the volatility of coffee prices, and the effects of the climate crisis on coffee production.
Monica Terveer joined Grayson Caldwell (Bellwether Coffee) and Paul Schoenmaker (Toney's Chocolonely) for the Living Income Community of Practice session "

What is Credible and Effective Work in Living Income?

"
The ICO Coffee Public Private Task Force webinar where SH Chief Impact Officer Kellem Emanuele contributed to a panel discussion about Responsible Coffee Sourcing.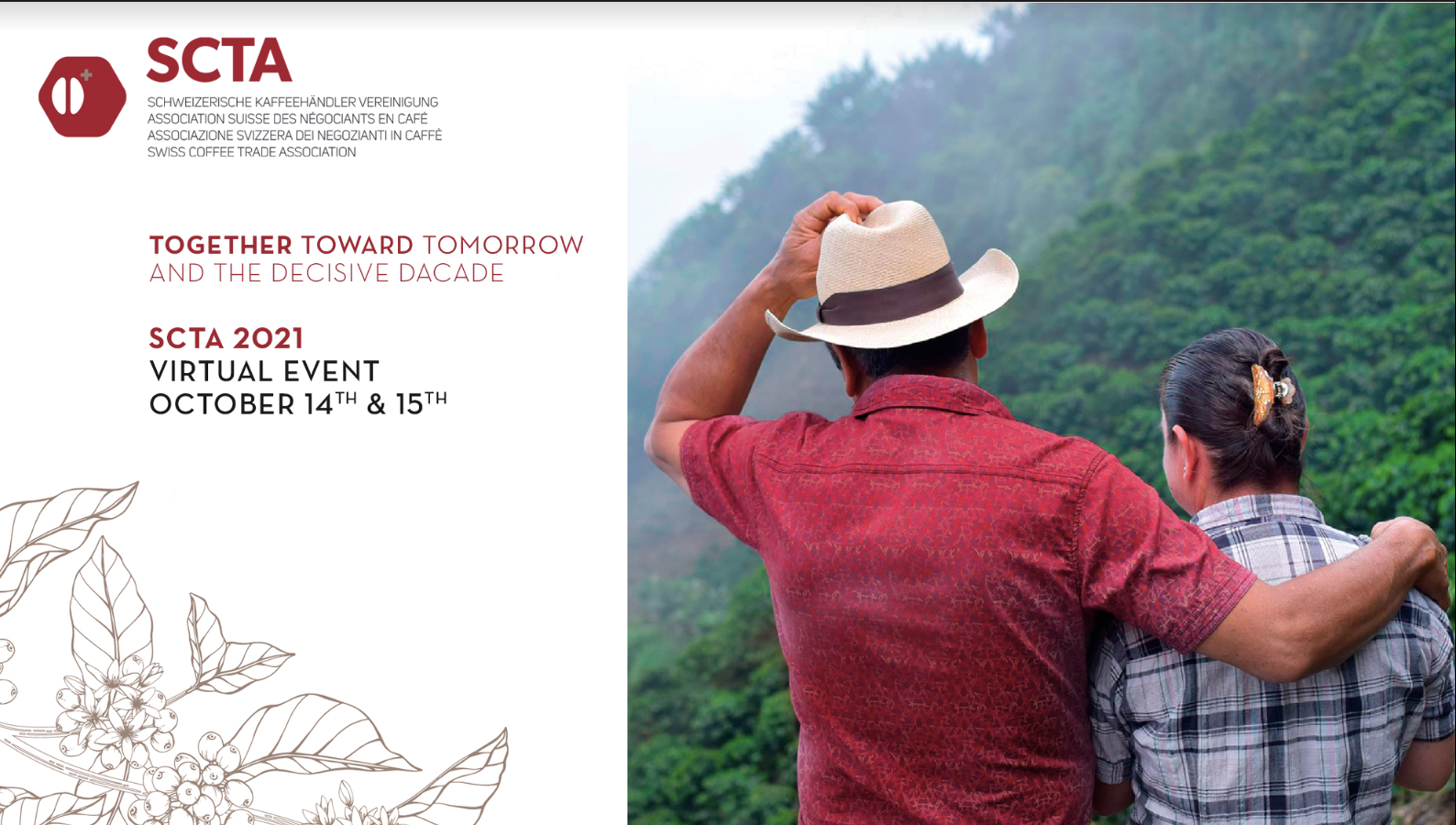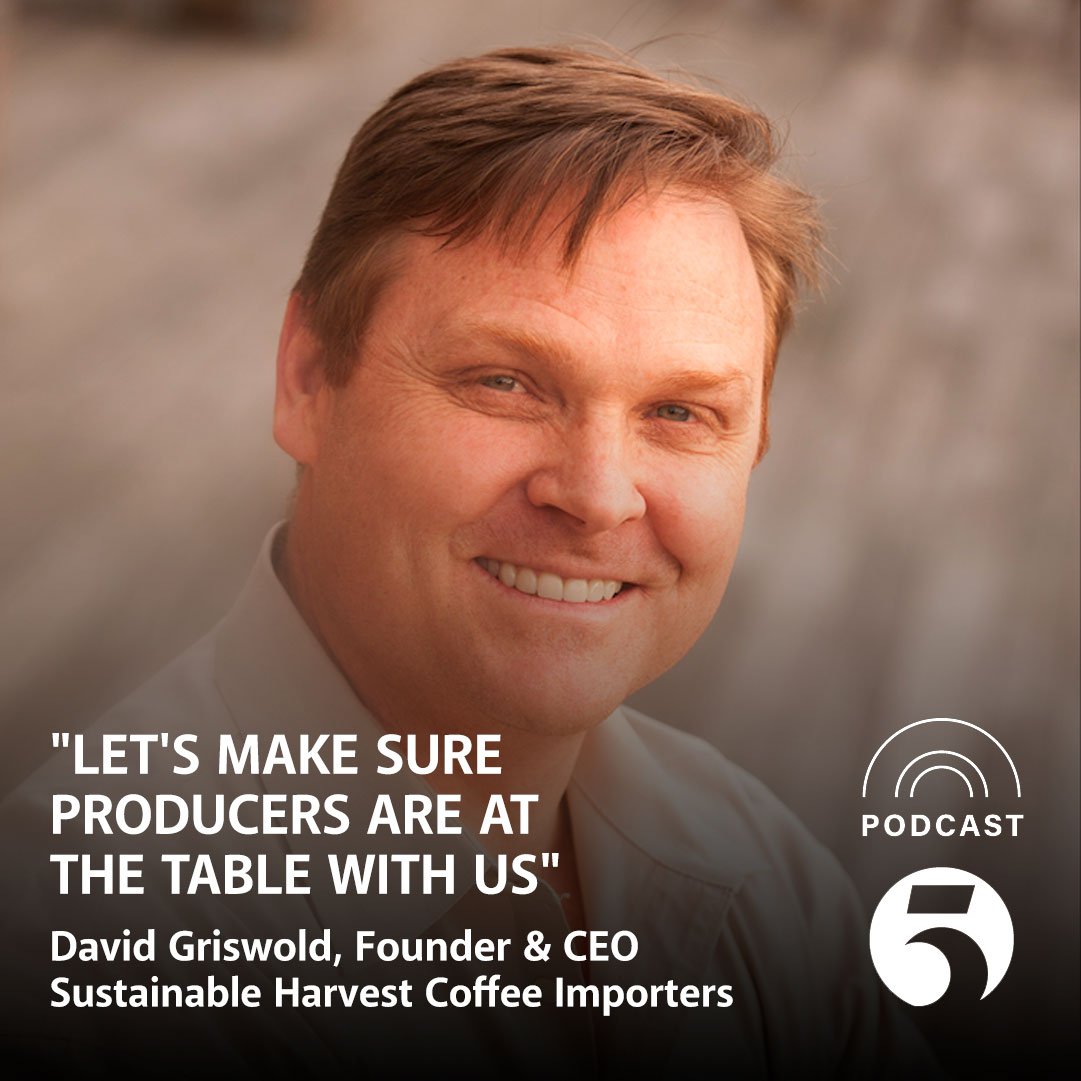 Members of our team were also featured in a handful of great publications and podcasts: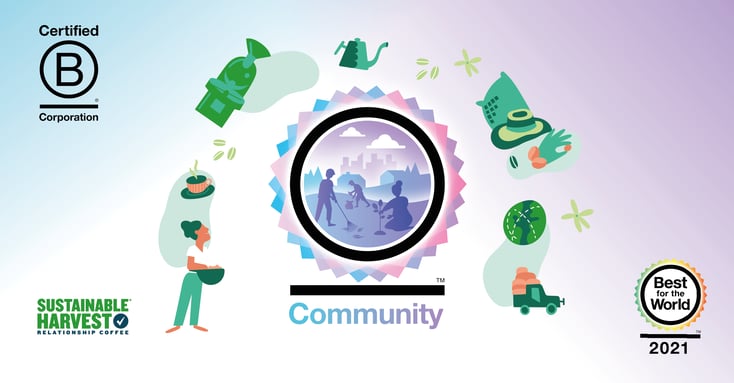 And last but definitely not least, we want to highlight that we earned recognition as one of the Best for the World B Corps of 2021! This means that out of 4,000 B Corps worldwide, we scored among the top 5% of B Corps in the "Community," impact area. This achievement recognizes the hard work of our teams—especially those based at origin, who work closely with farming communities.
Accelerating Impact and Sustainability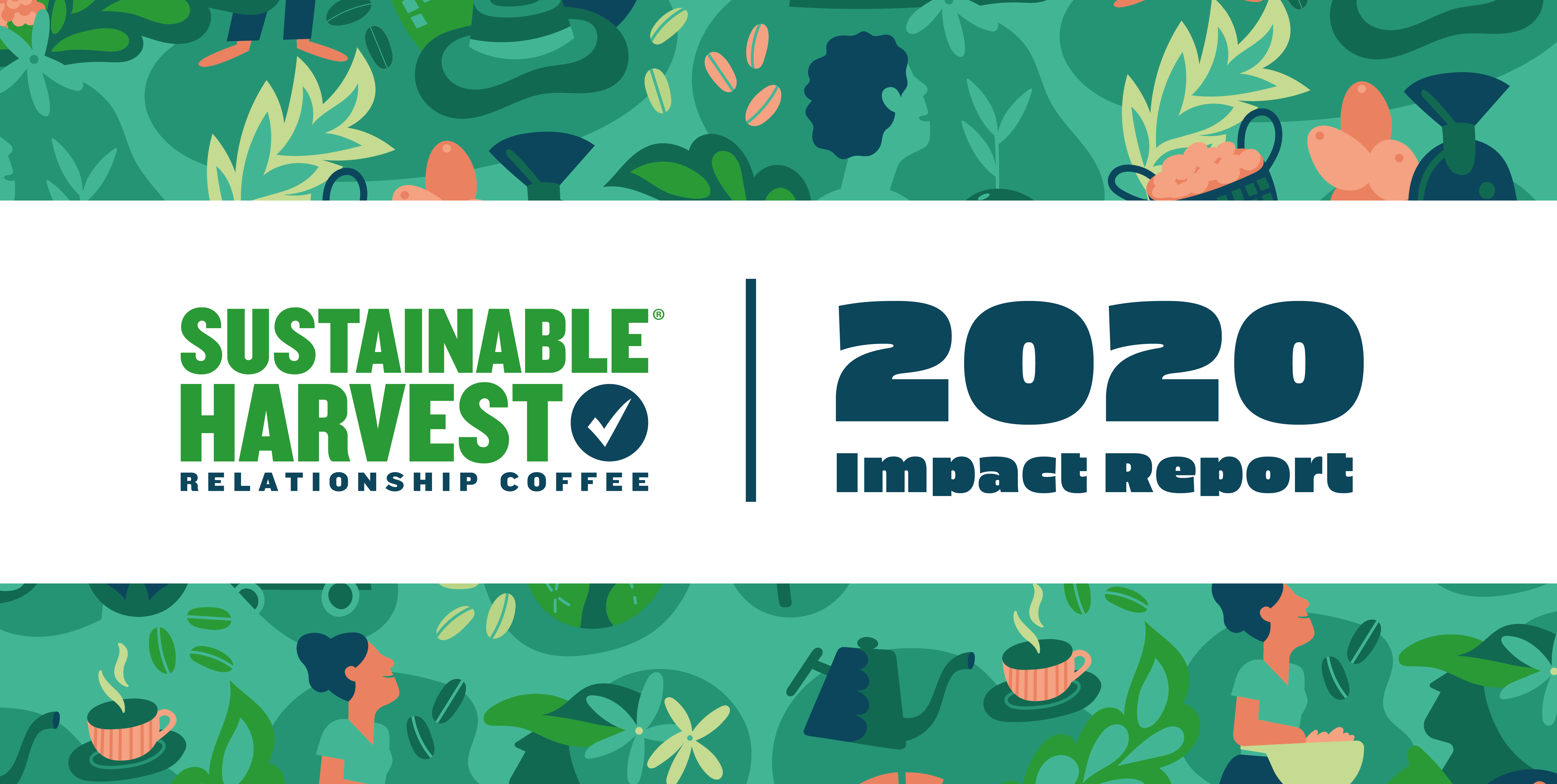 We prioritize making a positive impact: If you haven't yet viewed our 2020 Impact Report, please explore it to discover our achievements through the Relationship Coffee Model.
In 2021, we continued to collaborate on several impact projects with key partners including:
Peet's Women's Center for Entrepreneurship in Colombia
With a team that included an investment from Peet's Coffee, expertise of the SENA National Training Service and member insights from Coocentral, we delivered a customized, and transformative program for 30 women producers in Colombia at the Peet's Women's Center for Entrepreneurship.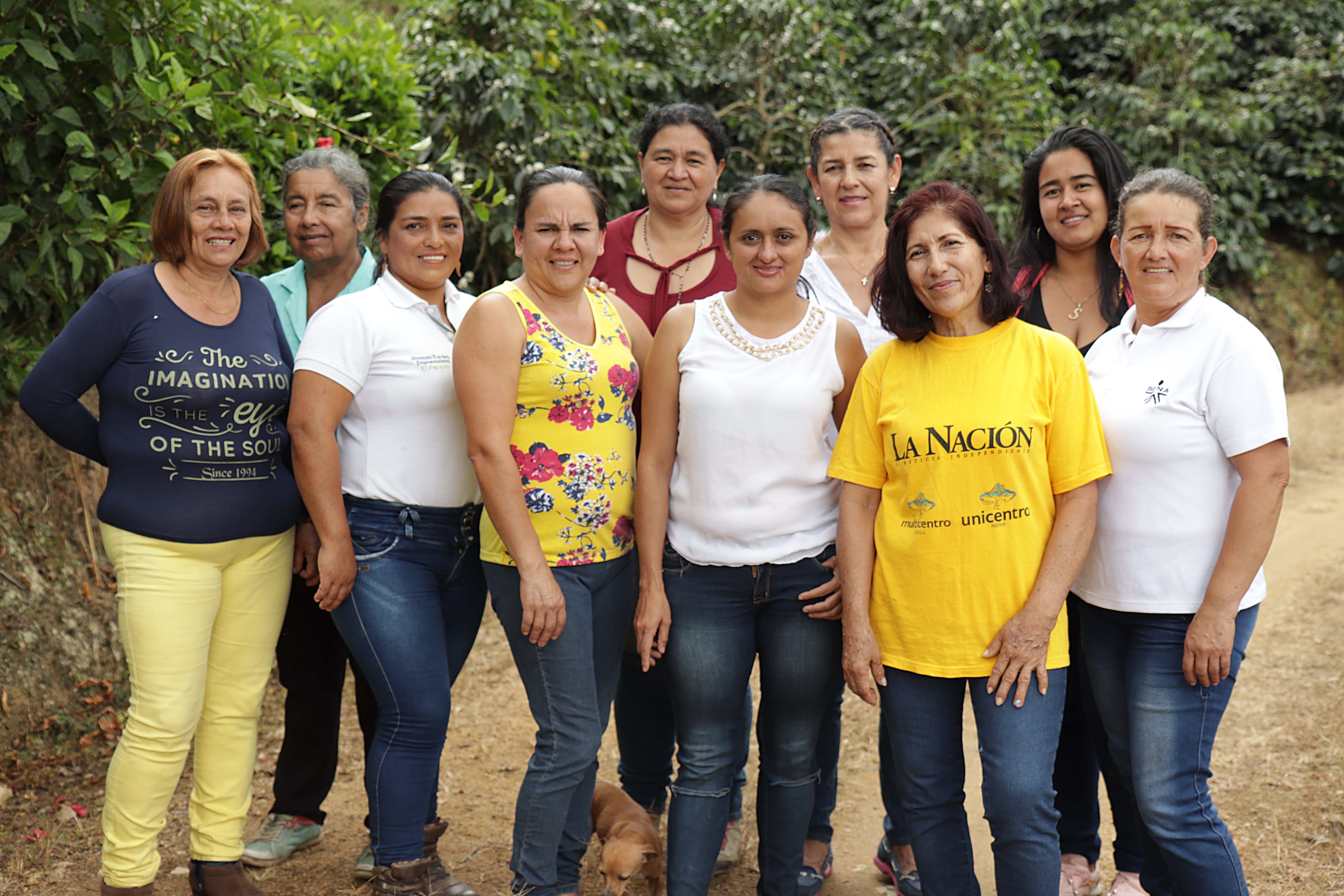 The curriculum for this semester-long program was collaboratively developed by the team in Colombia, to ensure that the topics and approach were tailored to the participants' to further develop as family and community leaders and entrepreneurial coffee farmers. Topics included cultivating home gardens for family nutrition and diversified income, adopting digital tools to improve business competitiveness, and women's health and wellbeing.
Collaboration with Challenges Worldwide in Rwanda
2021 marked the final year of the five-year "Coffee Market Building for Peace and Prosperity project in Rwanda," with support from Challenges Worldwide. We worked directly with 32 cooperative leaders from eight cooperatives who are actively applying the knowledge and skills gained to ultimately reach an estimated 5,000 beneficiaries.
We led training sessions on understanding coffee quality, strategic marketing assessment and support, and capacity building for improved buyer relations. We provided customized training and development sessions to each cooperative to strengthen their position in international markets, adopt business operational best practices, and build strong peer networks.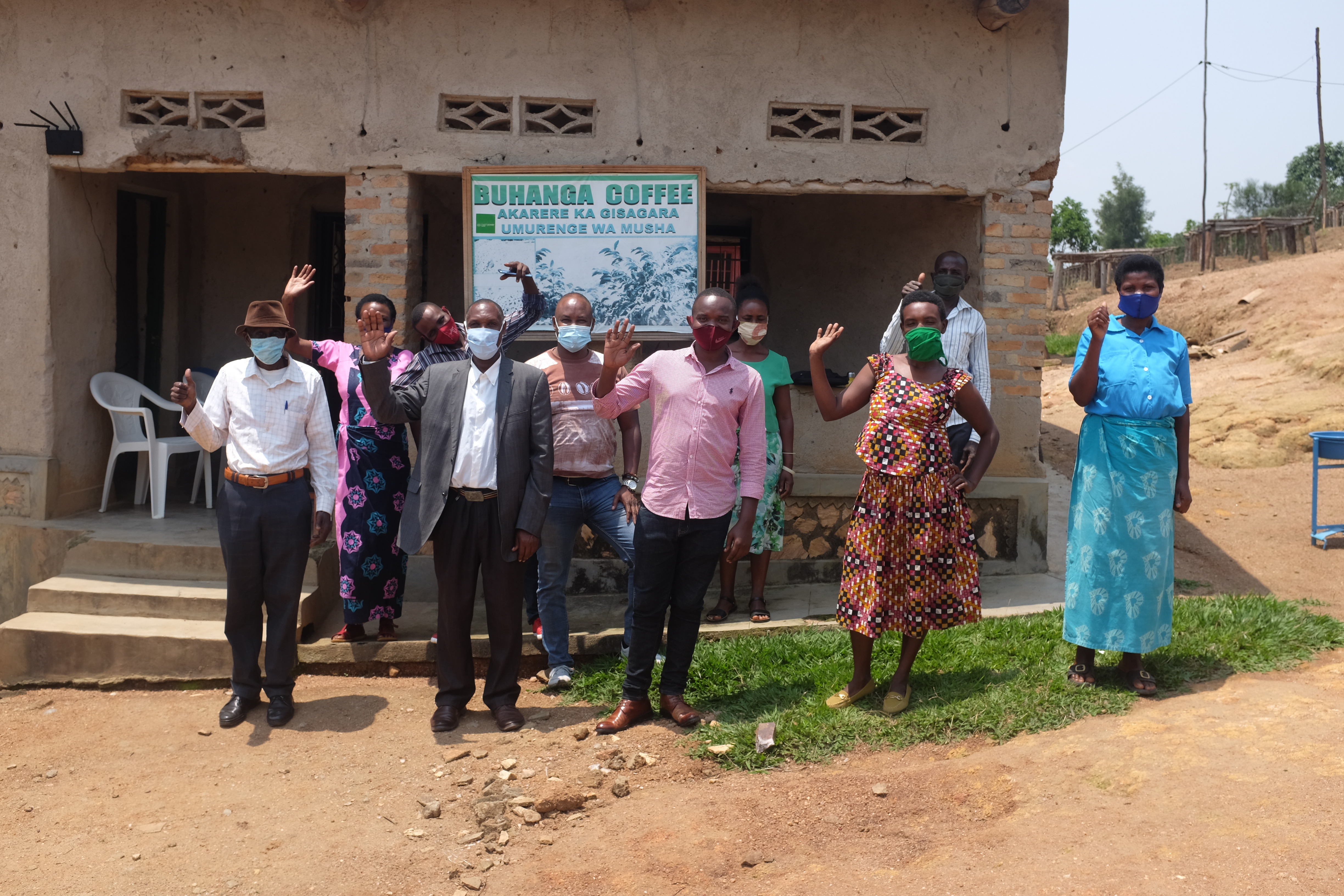 Significant achievements in the project in 2021 included:
Providing capacity building and specialist training on Q Processing basics; green coffee grading; and cupping procedures and protocols. Participants shared that the workshops led to a better understanding of the topics and skills covered.

Roasters reviewing samples from SH and key producer partners, and providing individual feedback about those coffees. After this dialogue, two large-scale roasters purchased coffees from the project.

The installation of 4G routers at cooperatives to improve connectivity. We also provided training with using Zoom and WebEx, and delivered customized training to each cooperative to help them to leverage social media to build their market visibility,

Organizing three study tours for cooperative leaders to visit and learn from each other, including successful approaches to women's programs, community development projects, coffee quality and processing, and member engagement.
Laughing Man project in Peru
In 2020, we embarked on a project with Laughing Man Coffee to provide training and resources for women coffee producers to improve livelihoods and sustainability. We worked with five cooperatives in the regions of Cajamarca and San Martín Northern Perú, and reached more than 300 beneficiaries. This work included:
Drying modules to improve coffee quality and consistency at Alto Mayo and Chirinos cooperatives.

Honey modules to diversify income and improve biodiversity at Aprocassi and Frontera San Ignacio cooperatives.

Renewal of fine coffee varieties to build coffee resilience for Unión y Fe cooperative.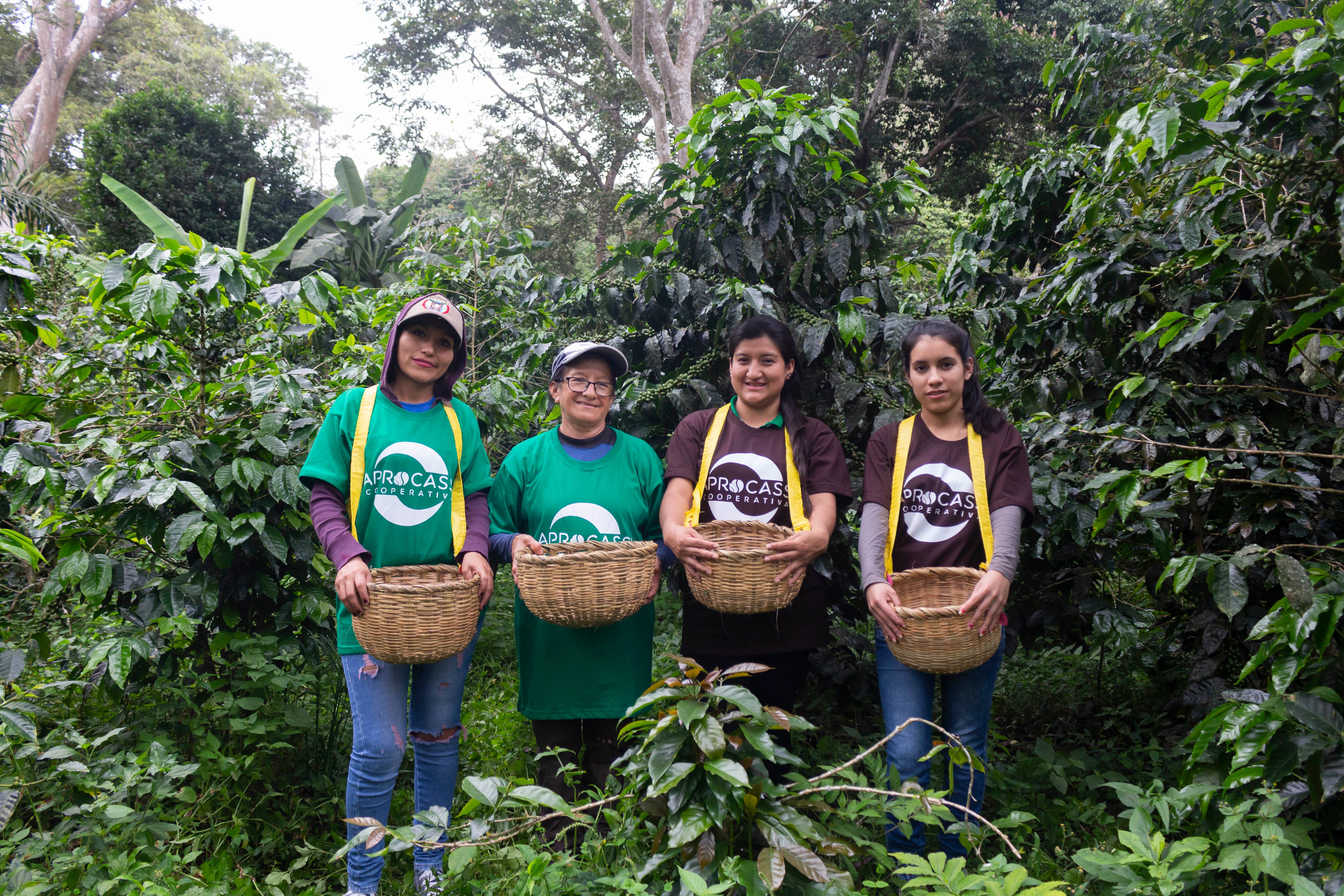 The project has encountered some challenges along the way—not just from the ongoing pandemic, but from complications including high lumber prices, heavy rains, and difficulty transporting materials. Still, we've achieved several key goals, including providing women with the tools and training to improve coffee quality; enriching women's knowledge about beekeeping to ultimately earn better prices; and increased recognition of women as valuable coffee growers in some of the regions.
Scaling Climate Smart Transformation in Mexico with IDB Lab
With a multi-year investment from the Inter-American Development Bank and working alongside World Coffee Research and the Committee on Sustainability Investment (COSA), we are building climate resilience with more than 2,000 smallholder farmers. The project includes three main components: implementing best practices and digital training materials for seed nurseries based on World Coffee Research manuals; developing digital sustainability intelligence tools for producers to organize, manage and monitor key performance data; and increasing access to high value markets for specialty coffee.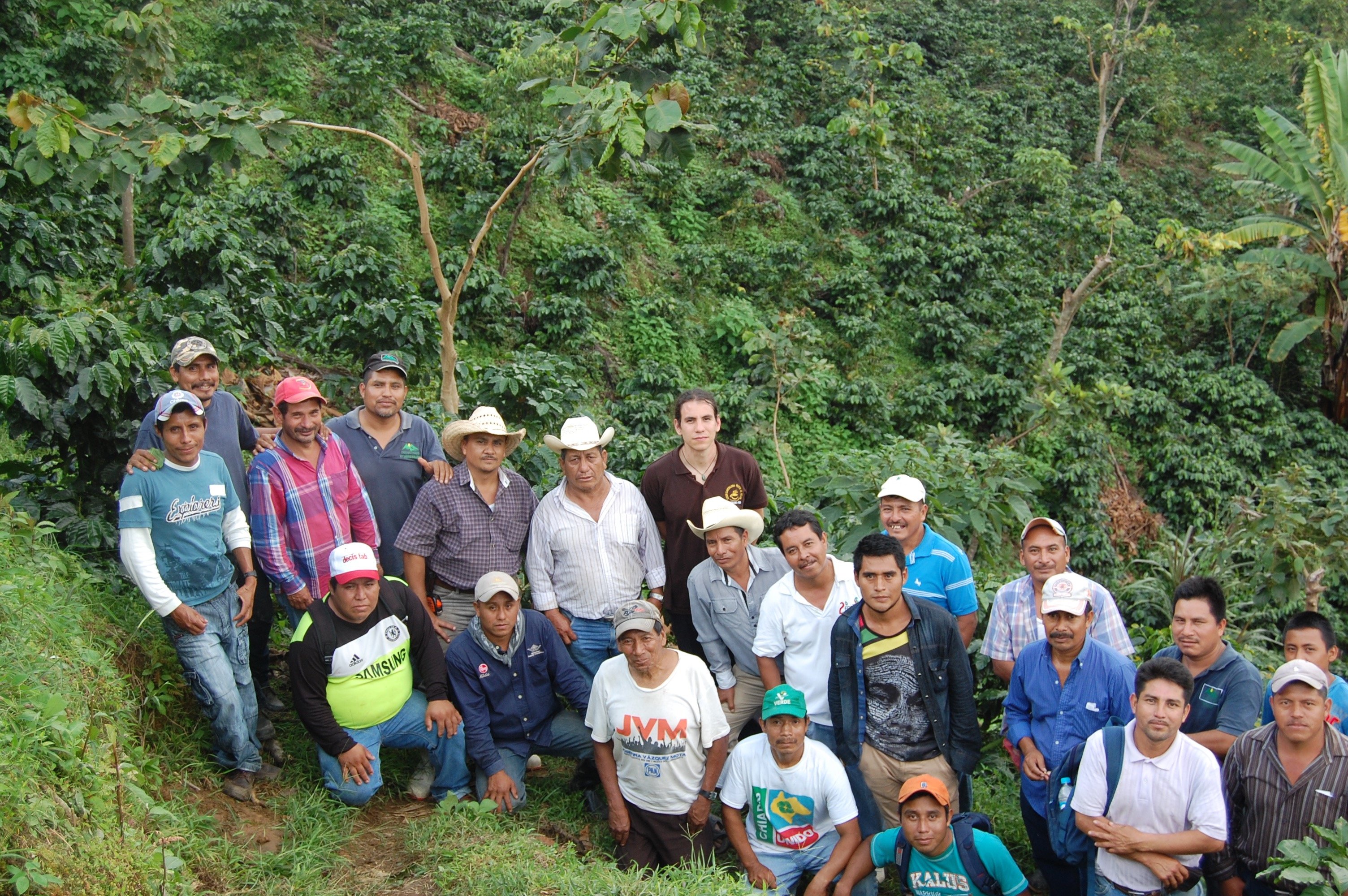 In 2021, 5 cooperatives from Chiapas and Oaxaca participated in trainings on production best practices that are critical for successful engagement in high value markets. We also began to roll out the digital sustainability intelligence tools developed by the project.
We look forward to sharing more detailed updates about these and other projects next year!
New Office and New Team members!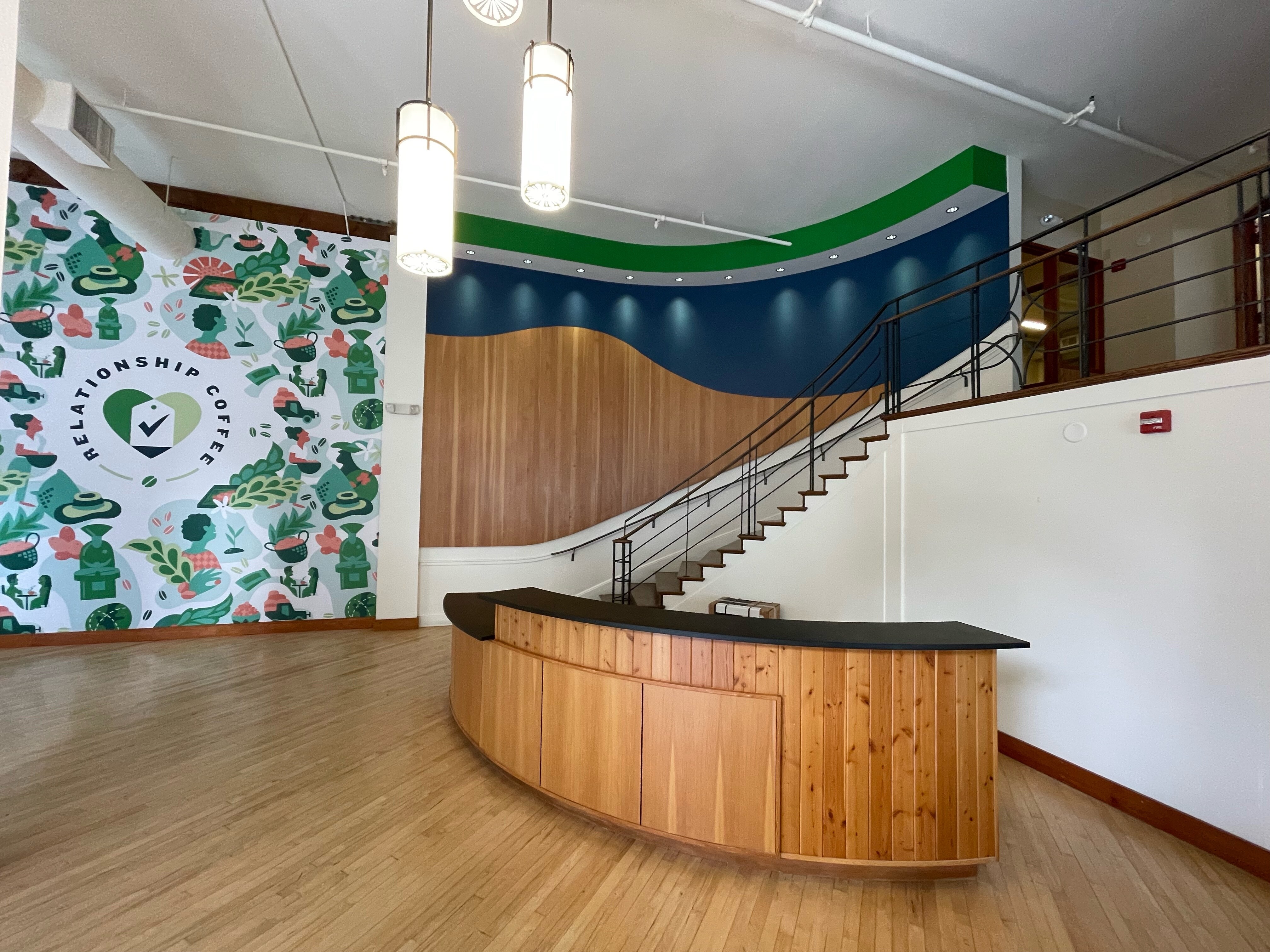 In addition to all the exciting projects we worked on this year, we're thrilled to say that after working fully remote for a while, we're back to an office! We relocated to our new Portland office. We look forward to again bringing the coffee community together in our new space, and once it's safe to gather!
We also welcomed some amazing people to our team, and couldn't be happier to see our team grow!
Adam McLean, Chief of Staff

Kellem Emanuele, Chief Impact Officer

Ana Valencia, Content Creator

Sandra Gonzales, Operations Assistant

David Palazuelos, Relationship Coffee Manager

Clara Katsuragi, Digital Marketing Manager

Michelle Fillpu, Senior Accountant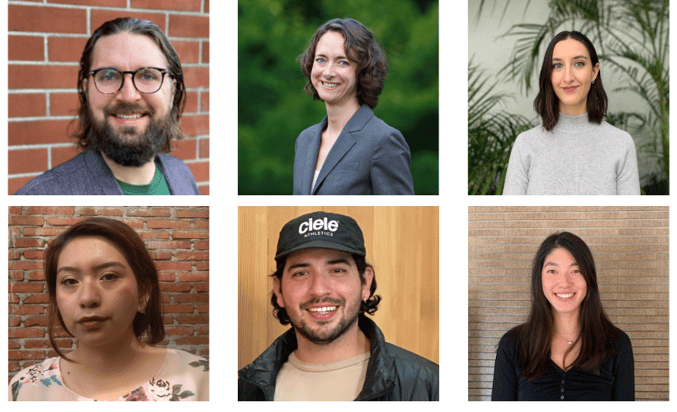 Looking Forward
While we're proud of our achievements in 2021—which couldn't have been done without the key collaboration of our partners—we're looking forward to building on this momentum in 2022 with new projects and collaborations
In 2021 we joined the International Coffee Organization Public Private Task Force to drive sector-wide sustainability and look forward to actively participating in 2022. Through the Relationship Coffee Model we are also committed to strengthening economic opportunity, environmental resilience, and equity and inclusion across the supply chain. This includes progress on the commitments we made through the Sustainable Coffee Challenge, such as improving livelihoods and achieving NetZero emissions by 2030.
Happy holidays to you for the remainder of 2021. We look forward to connecting with you in the New Year!


Like what you read? Subscribe for updates!