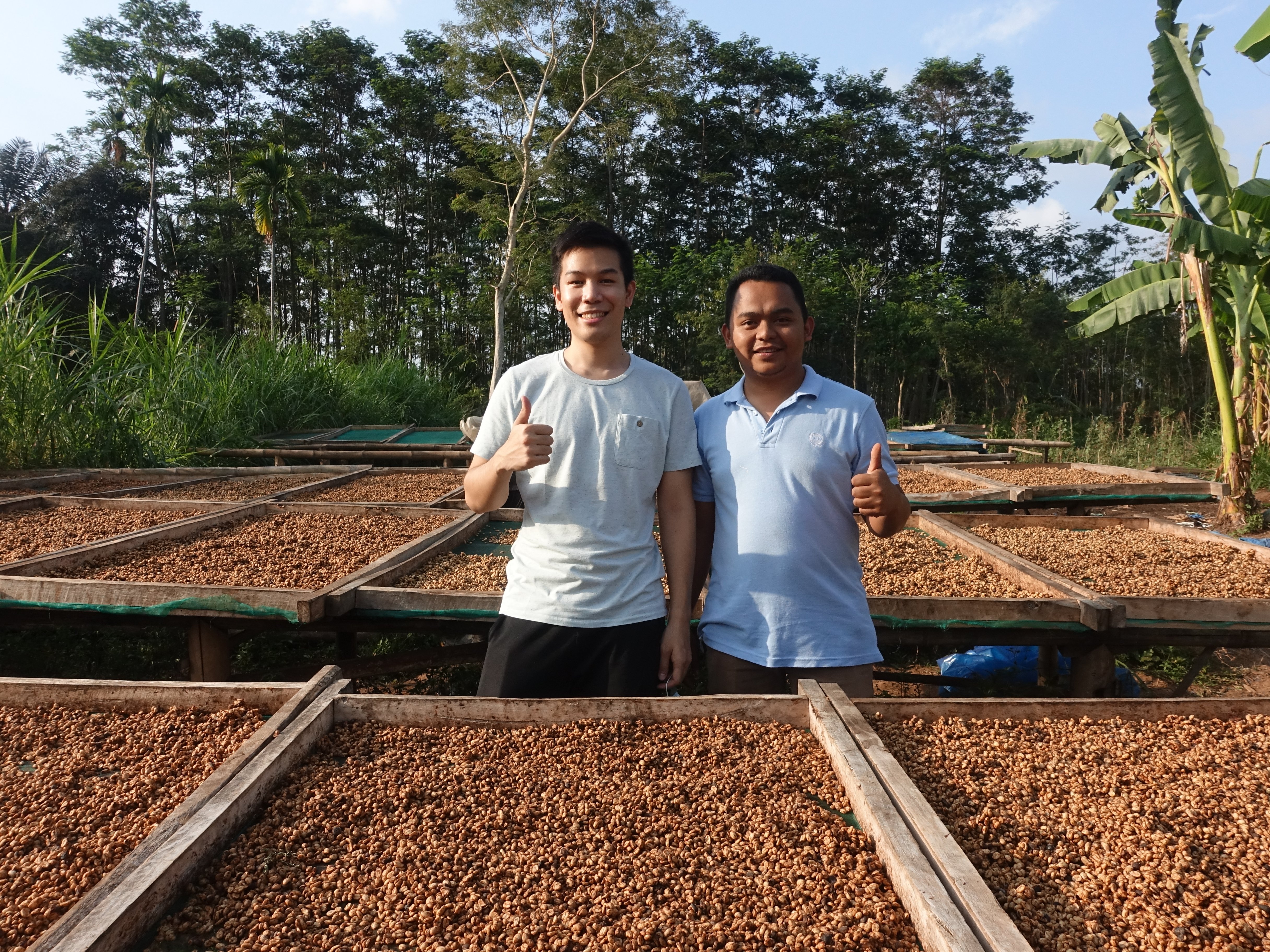 Kenny Soewondo (left) and Pak Muhlisin, co-op leader at Pokmas Walida in Argopuro

Coffee has been a part of Indonesia's history for centuries. Worldwide, Indonesian coffee has endured as a staple origin in the coffee industry; the distinguished flavor profile of Indonesian coffees, a result of traditional "wet-hulled" processing methods practiced only in Indonesia, is instantly recognizable.
In recent decades, however, Indonesian coffees have largely fallen out of trend, especially among specialty coffee roasters. With more and more roasters entering the specialty space every year, what was once an expected, commonplace offering on any coffee menu has become something of a novelty to see—a relic of a different era in coffee.
This decline in interest can be attributed to essentially two main factors: a growing distaste for the intense profile of wet-hulled coffees, which some consider to be "earthy" or "muddy" with less clarity of flavor than washed coffees, and, most importantly, a lack of transparency when it comes to sourcing. A large majority of Indonesia's coffeelands are state controlled and regulated; additionally, most coffee farmers in Indonesia grow a very small amount of coffee alongside crops like tomatoes, chili peppers, and ginger. This fragmented production system, combined with the remoteness of most farms, makes tracing Indonesian coffee an enormous challenge. As the specialty coffee industry has progressed over the years, and consumer demand for transparent and traceable coffees has continued to grow, it's easy to see why Indonesian coffees have fallen out of favor among more discerning roasters and coffee drinkers.

Of course, this doesn't mean that sourcing high-quality, traceable Indonesian coffees is impossible, and as interest in specialty coffees continues to rise, more farmers throughout Indonesia have begun implementing better growing practices, cultivating smaller, separated lots, and even experimenting with innovative processing methods.
Which leads us to where we are today: We couldn't be more thrilled to kick off the year by partnering with the team at Belift Green Beans to offer six incredible coffees from two farming communities in Java, a brand-new sourcing origin for us at Sustainable Harvest. The team at Belieft works closely with smallholder producers in Indonesia to generate impact, are dedicated to sourcing high-quality, transparent coffees, and align with everything we look for in Relationship Coffee.
We spoke with Ivan Hartano and Kenny Soewando, two of the founders of Belift Green Beans, and Mark Inman, our Director of Growth, to learn more about Indonesian coffee and our new offerings.
_____________________________________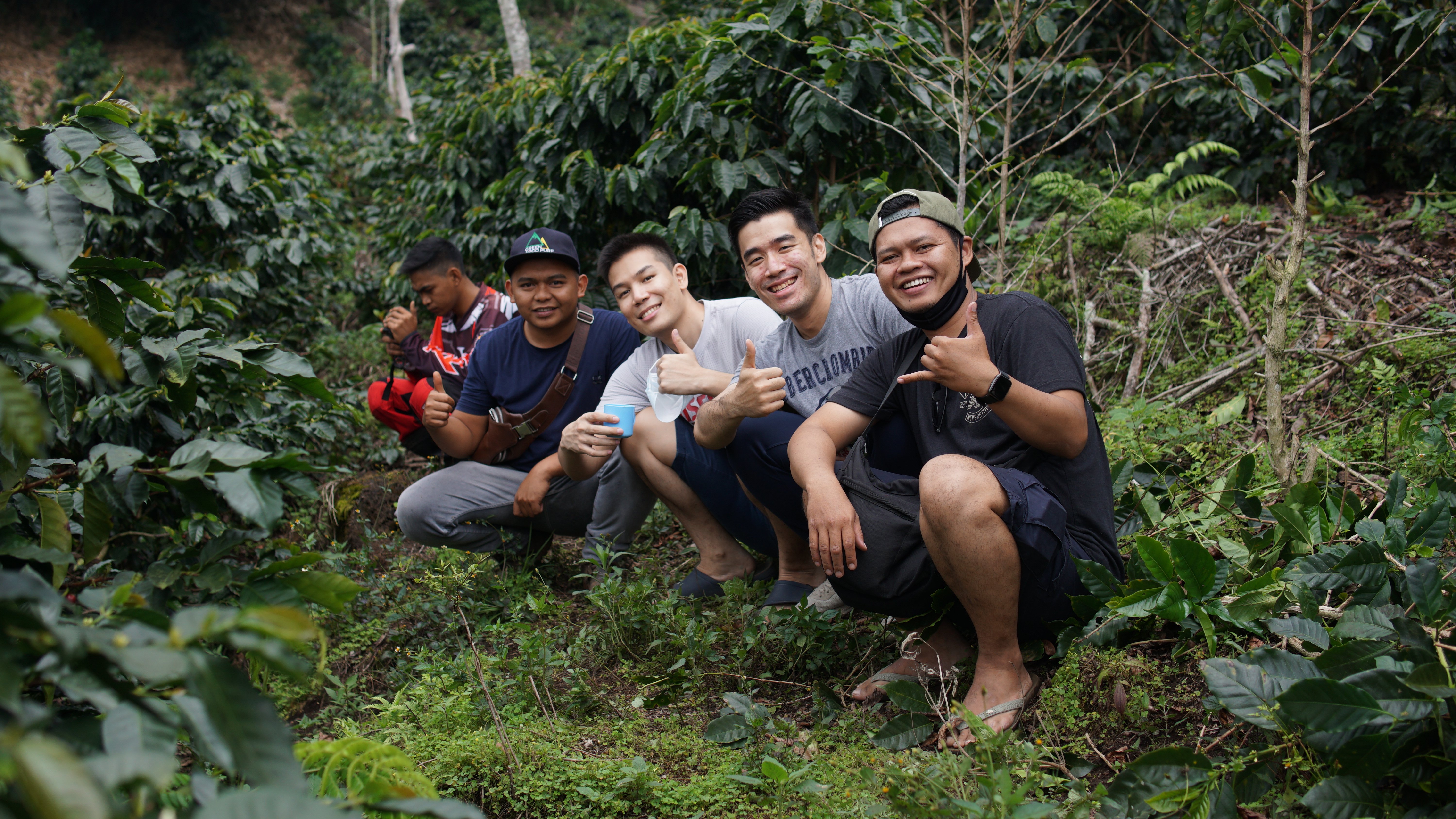 Together with Kenny's brother Kevin, the trio behind Belift Green Beans are on a mission to showcase the potential and quality of Indonesian coffees and to bring attention to the innovative work being done by coffee producers in Java. Ultimately, their goal is to "revive Indonesian coffees in the international market."
All three are originally from Indonesia. Prior to founding Belift, Kenny and Kevin studied in the US before returning home. In 2015, a year after being back in their home country, they decided to open a small coffee shop.
"We couldn't get proper coffee that suited our taste," Kenny said. They began roasting their own coffee in 2016, and a year after that, opened a coffee training academy.
Soon after, the team became passionate about getting into the green market and started contacting farmers. They quickly realized that the landscape of Indonesian coffee was shifting, and regions like Java were showing great promise with quality and innovation on the rise. The two farming communities they began working with in East Java are the Pokmas Walida Cooperative in Argopuro, headed by Pak Muhlisin, and the Echwan Suyitno farm in Bondowoso, headed by Pak Echwan, and these are the two farms whose coffees we're offering. The Belift team are on the ground working directly with these farmers, ensuring as traceable a supply as possible. The farmers from both of these communities are dedicated to developing unique flavors that we've never tasted before in Indonesian coffees, and we're so excited to share them with you!


Java's Growth in Recent Years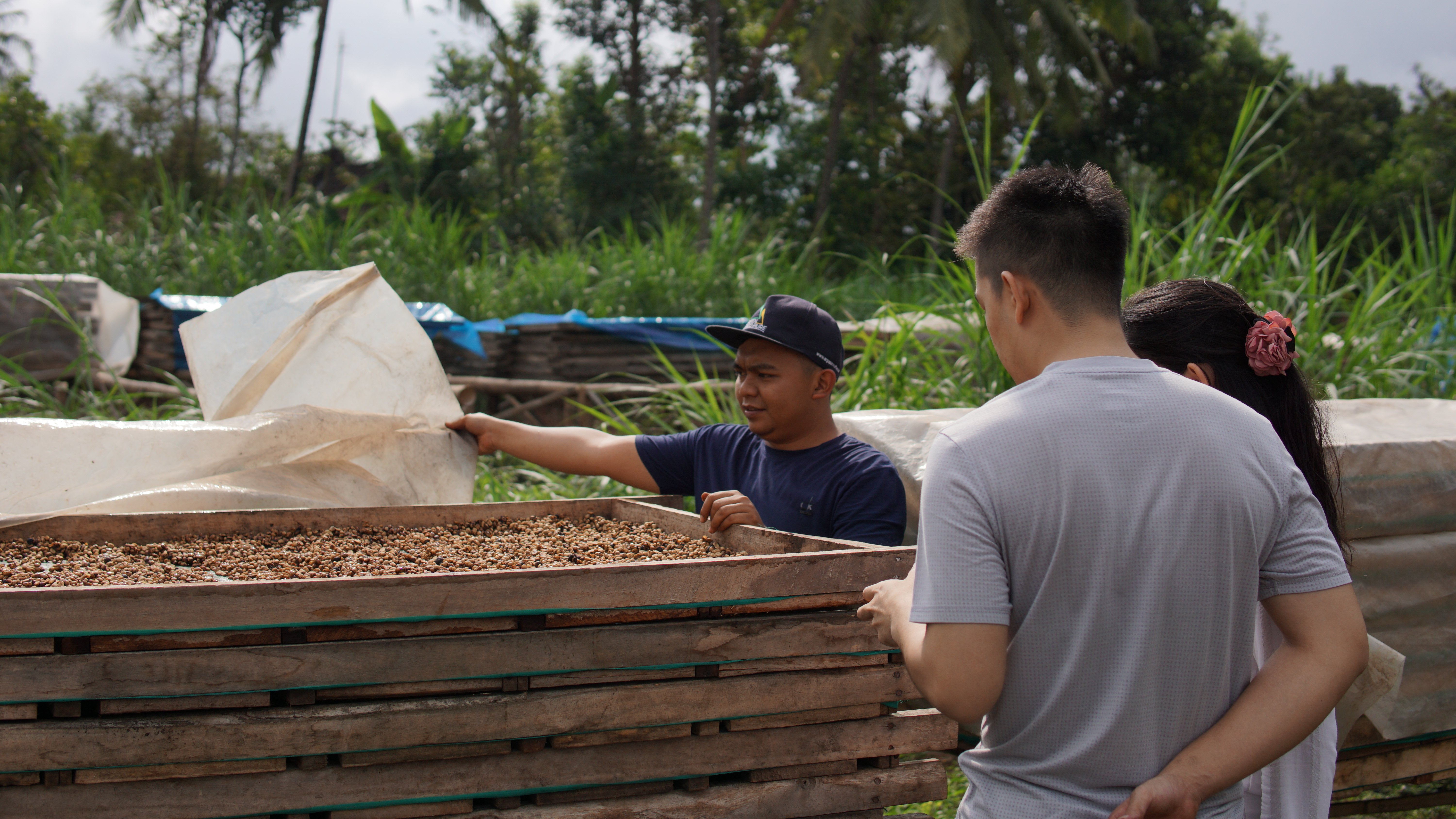 Indonesia is known for a market dominated by Robusta, but in recent years, there's been an increase in Arabica production. "The landscape is still very much developing, and there is a clear lack of infrastructure," Ivan mentioned. "But many within Indonesia's coffee industry are looking for better approaches and ways to improve quality."
The next step is showcasing these improvements to the world. According to Kenny, many see the origin as a "cheap, earthy commodity coffee."

"When researching entering the US market, we realized Java was considered low-quality for many roasters. We saw a need to elevate the perception of Indonesia's quality."
Ivan explained that in recent years, they found that farmers have been implementing changes and innovations to agricultural practices, from seed selection, farm management and harvesting, to storage control and experimental processing methods. "Not only are farmers improving the quality of their coffees, but they are also working on collecting data and developing traceability systems in order to facilitate close relationships with buyers. They're looking to have fewer middlemen between them."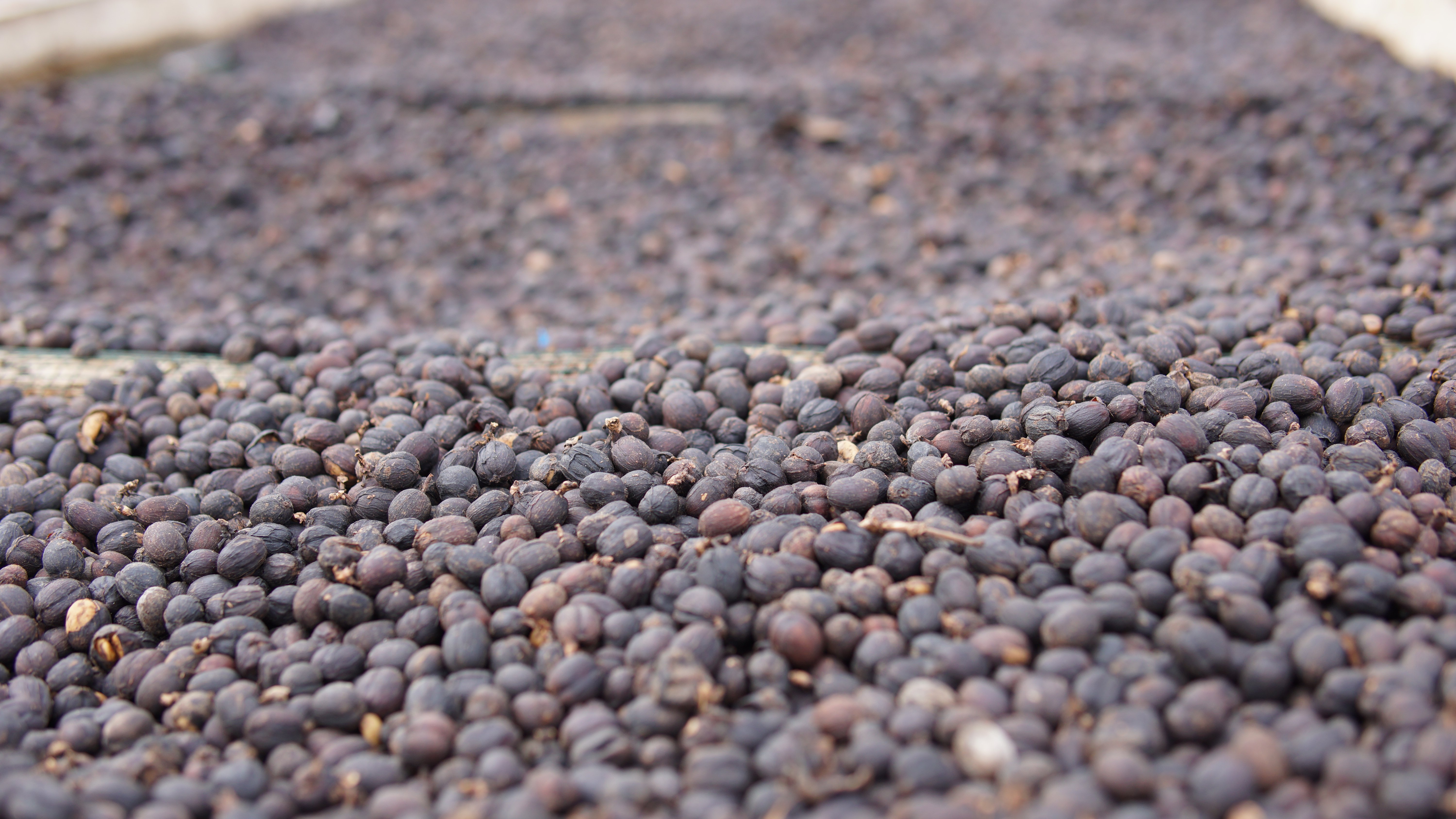 This has also been fueled by robust growth in domestic consumption.

"We decided to work on these super experimental processing methods because the Indonesian market's domestic consumption is strong. This encourages competition between the producers, which fosters innovation in order to thrive in this competitive domestic marketplace. Successful innovation will be rewarded by the market because the producers can sell it at a premium."
Additionally, the current government administration, headed by President Joko Widodo who was elected for his first term in 2014, has also been more supportive for small farmers, enacting new regulations that have improved logistics, prices and has made it easier for exporters to bring Indonesian coffees to new markets.


Innovations in Processing: Anaerobic Fermentation, Honey, and...Hydro Honey?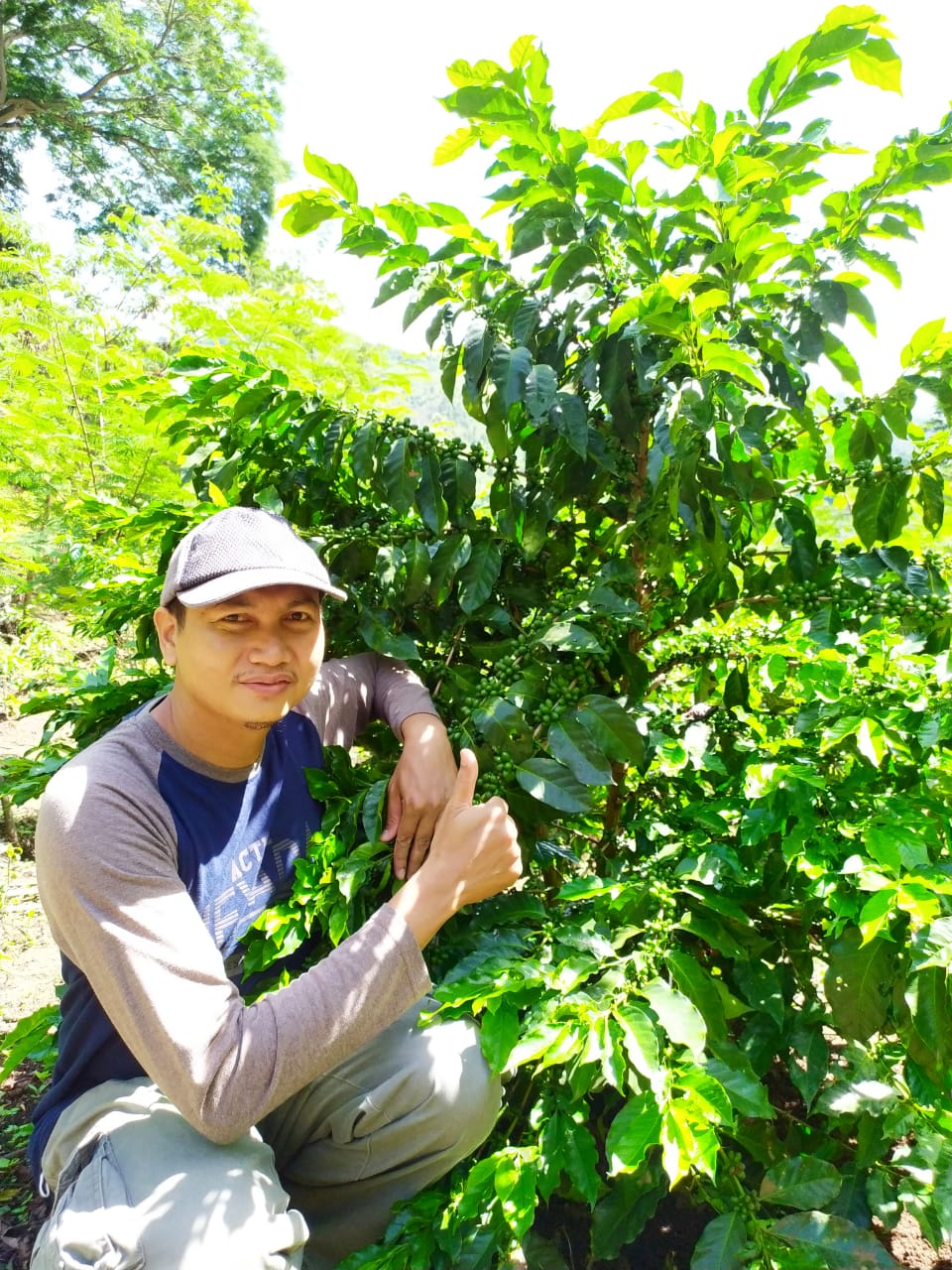 Pak Echwan, leader of Echwan Suyitno farm in Bondowoso

Mark also emphasized the growth in popularity in trying new processing methods among farmers. "You're now seeing anaerobic and yeast fermentation," he mentioned, "and you can also find natural processes, which is very unusual for Indonesian coffee." He said that this is due to the country's climatic conditions and high humidity, making drying cherries very challenging. The farmers at the Pokmas Walida cooperative, for example, turn the cherries as they dry nearly every hour in order to ensure even and consistent drying. "It's an astounding amount of effort that goes into taking care of consistency and quality through strict quality controls," Ivan reiterated.
One particularly unusual method that we're excited about is the Natural Hydro Honey processed coffee from Pokmas Walida. The method involves first picking only the ripest cherries, which are then dried for 4-5 days as per a typical naturally processed coffee. Following this drying phase, however, the cherries are then rehydrated in water-filled tanks for 24 hours before being de-pulped while retaining some mucilage (like a honey-processed coffee) and dried again for 12-15 days. Mark says it's "Indonesian coffee that many have just never had experienced before. Even if you're used to buying large amounts of fermented coffees from Central or East Africa—or even Indonesia—these are entirely different regarding cup profile."
Taste these Coffees With Us!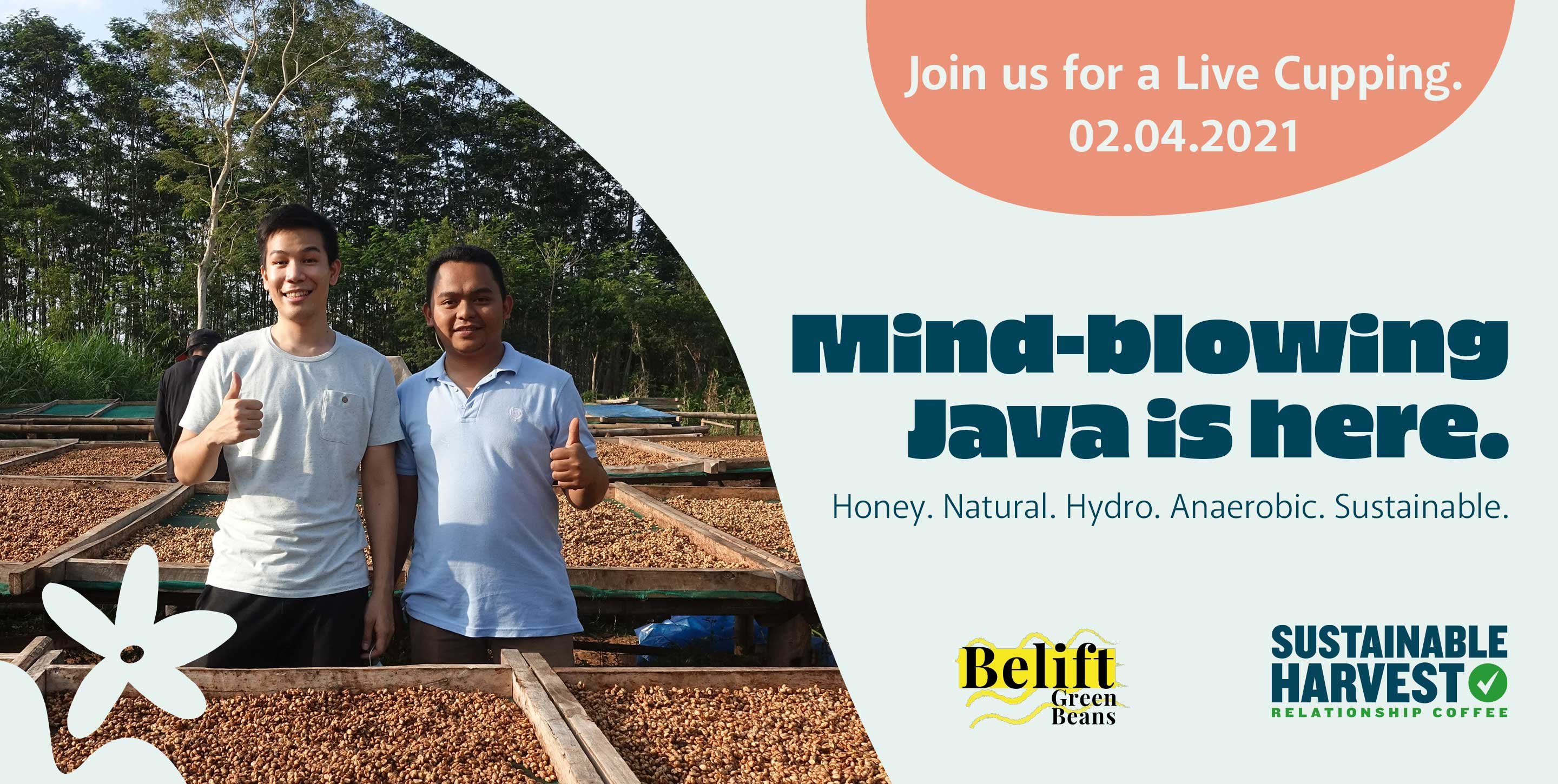 We have six, special coffees that, in Ivan's words, "will break the traditional notion of lower-quality Java coffees."
We're hosting a live cupping of these coffees with the trio at Belift on Thursday, February 4! Sign up by Monday, January 25 to receive your samples kit and join us in tasting these exceptional, one-of-a-kind coffees. It'll be a great opportunity to hear the stories behind these coffees, and to get in on the new rise of an exciting, up and coming origin that we can't wait to see more of in the future.
Fill the form below to sign up, and join us for our Java cupping!