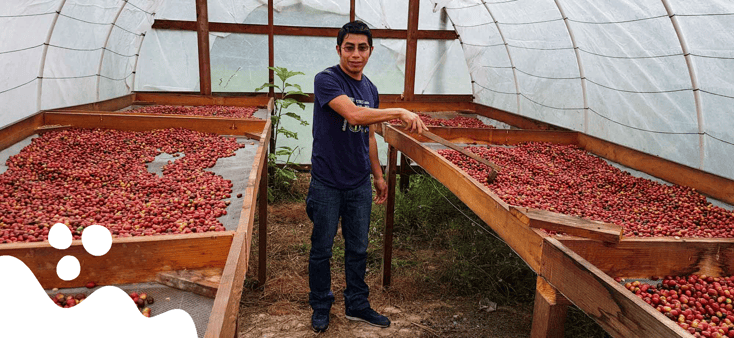 Edgar Carrillo is a dedicated coffee producer; he and his sister Karen founded the organization Pacayal Coffee in Marcala, Honduras, in 2013, following the coffee-leaf rust outbreak that hit Latin America in 2012. Their mission was to help producers recover and grow coffee that could shine a light on Honduras. The organization has thrived since then and has become one of Sustainable Harvest's Most Valuable Producer (MVP) partners.
Edgar and his family have worked incredibly hard to increase the quality of the coffee they sell; they have also captured the attention of roasters worldwide with their innovative coffee processes and amazing quality year after year. We sat down with Edgar to better get to know him and the work of Pacayal Coffee.
________________________________________________

Edgar, thanks for joining! Can you tell us about yourself and your efforts to help farmers at Pacayal?
I'm a third-generation coffee producer. My main goal as the founder of Pacayal has always been to work closely with coffee-producing families to improve their livelihood through good agricultural practices, sustainable coffee production, and quality control to help them access a competitive market. We want to help coffee growers see coffee production as a business, see themselves as entrepreneurs, and help new generations see a future in coffee.
How long have you worked with Sustainable Harvest (SH), and what makes SH different?
We have been working with SH for almost five years. It all started when I noticed how closely SH works with their cooperatives and organizations, how they provide trainings, and how they do business. I decided to invest in going to a Let's Talk Coffee event to learn more about their work and how they support producers.
What differentiates SH from other importers is the support they constantly provide us. Whenever we call the origin offices, they are so supportive, and we feel like they get us. We have the same culture and language; we have similar lives, and we can relate to them because they understand our challenges. The company is also fully transparent—we know each other, and in comparison to other importers, I get to meet the people who buy our coffee. The Relationship Coffee Model allows us to have a direct relationship with the roasters and everyone at Sustainable Harvest.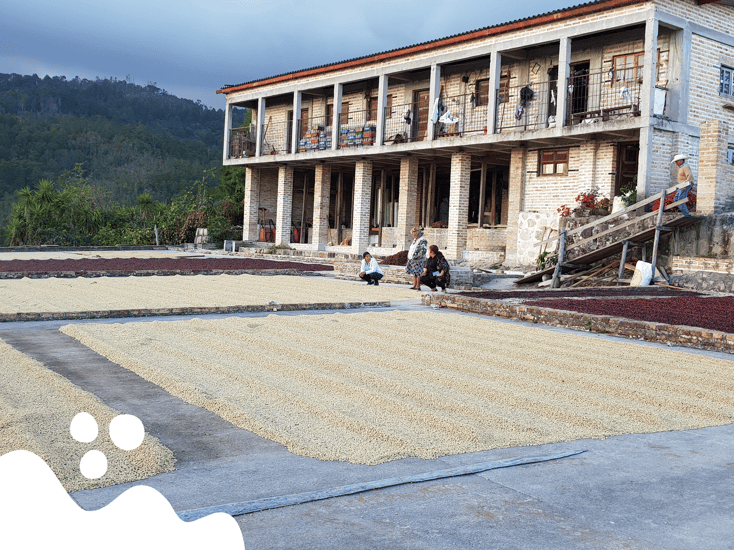 For those who don't know Marcala, Honduras, can you paint a picture for them?
Marcala has a peaceful vibe, with perfect weather between 18-22°C (64-72°F). The air smells like flowers and pine trees, and its warmth comes from its hard-working people, culture, and high-quality soil. You can find fantastic food all around the town and fresh coffee brewed in an artisanal way by the locals—Marcala is well-known for its coffee.
But now imagine you have the power of flight: You're over Marcala, all you can see are beautiful mountains and a mind-blowing landscape, then you come down a little over the road, and all you can see is coffee all over the place: Geshas, Bourbons, Caturras, all the varieties you can imagine! And once you are back in town, people will meet you with a warm smile and a cup of delicious coffee. That's how I'd like people to imagine Marcala.
Tell us about Pacayal Coffee and the work that you lead.
We are a coffee-producing family led by two people: my sister Karen, the general manager, and me, the president. On our board, you'll only find young and proactive people who share ideas to improve our business and work in a way that benefits the producers we work with.
We are a team, we are friends, and every one of our collaborators has a defined and essential role at Pacayal. We are constantly looking for ways to improve our company and our team's skills. Many of our collaborators, when they started working at Pacayal Coffee, hadn't finished school but had a technical background; some were coming back from the U.S. after they migrated there for a while, and some decided not to emigrate to the U.S. and to give Pacayal a chance. We support those who haven't finished their studies and help those who want to study to pursue their dreams.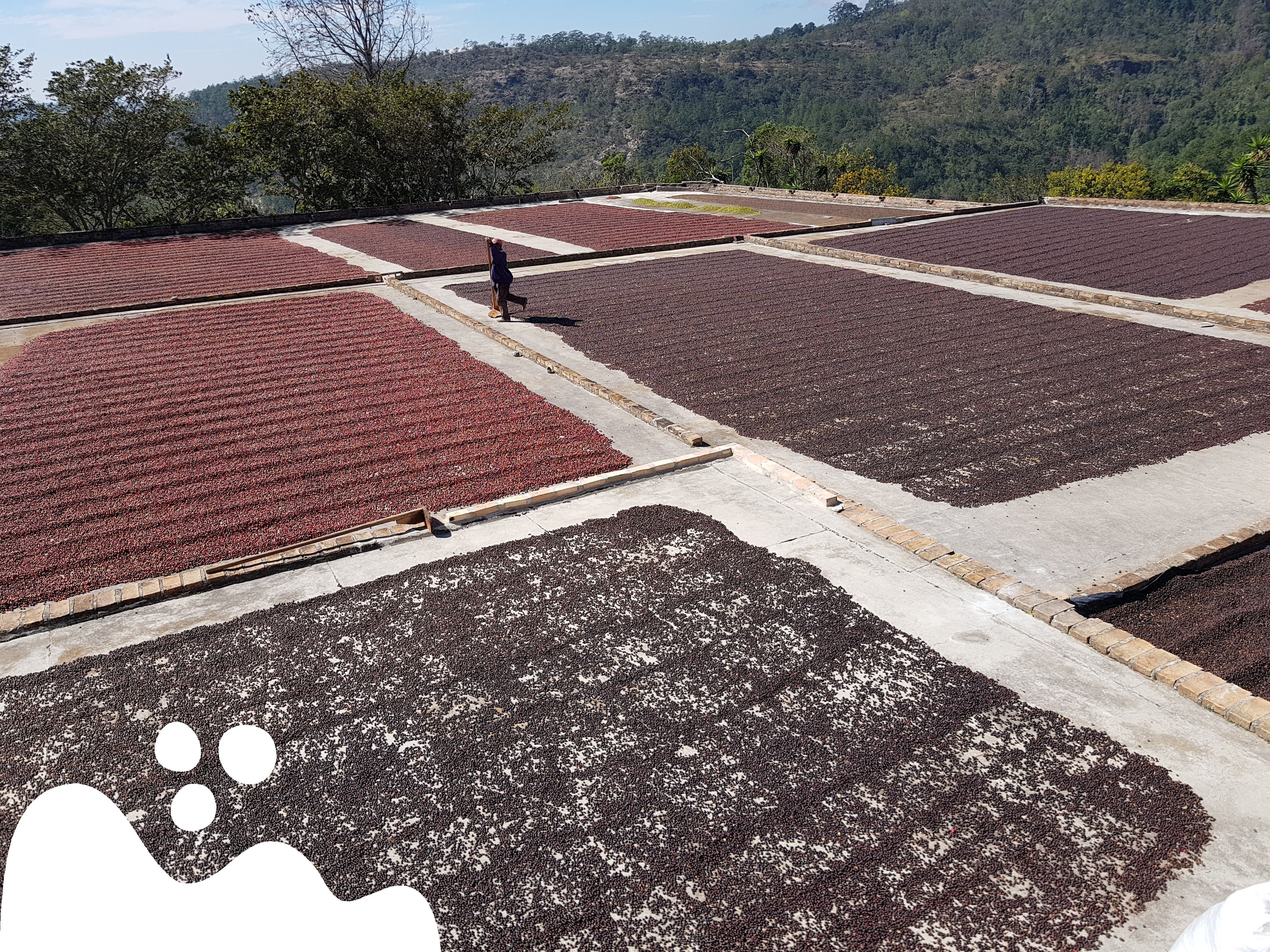 You've also heavily invested in processing methods at Pacayal; why is that?
This started back in 2015. Pacayal was founded in 2014, but in 2015 we had the opportunity to attend the SCA Coffee Expo, and I noticed that "naturals" were a trend, as every time I stopped at a booth, they all were offering natural coffees. I documented the whole trip, took notes, photos, and videos, and then one of our clients approached me at a cupping table and told me, "Edgar, Colombia is doing incredible naturals; you should give them a try for next year," and I was like, "Why not?"
So we did some experiments, and by November of that year, I had some samples for this client and asked him to share his thoughts on them. Back then, we didn't even have a quality-control team, and we had to work with some people outside of Pacayal to develop these coffees. But he came back with good feedback, and that's how it all started—we can now say we were among the pioneers of coffee processing in Honduras.
After that harvest, I traveled to Costa Rica and Colombia to learn more about coffee processing, and when I got back, I decided to process some of my mother's coffee as a natural, which ended up earning fourth place in Cup of Excellence that year.
We are always trying to improve, and we have decided to work with a consultant who came and audited Pacayal to see how we can improve as a company and also our coffee. We've decided to implement different protocols around quality, and to work closely with every producer we work with to develop unique and replicable recipes for our clients. As a result, we will be bringing exotic and unique coffees that we are sure our clients will love!
Can you explain the natural process parameter for this year's coffees at Pacayal?
For our naturals, we take temperature exceptionally seriously—we measure temperature in the environment, at the drying stage, and during fermentation, as it determines how long the coffee will be fermented.
Selecting and picking the coffee is, of course, key; we only pick coffee in its ripest stage, which we take into account every harvest. We study all the farms we work with so we can bring out the best of every coffee, and we refer to the previous year's harvest to decide how to treat the next harvest.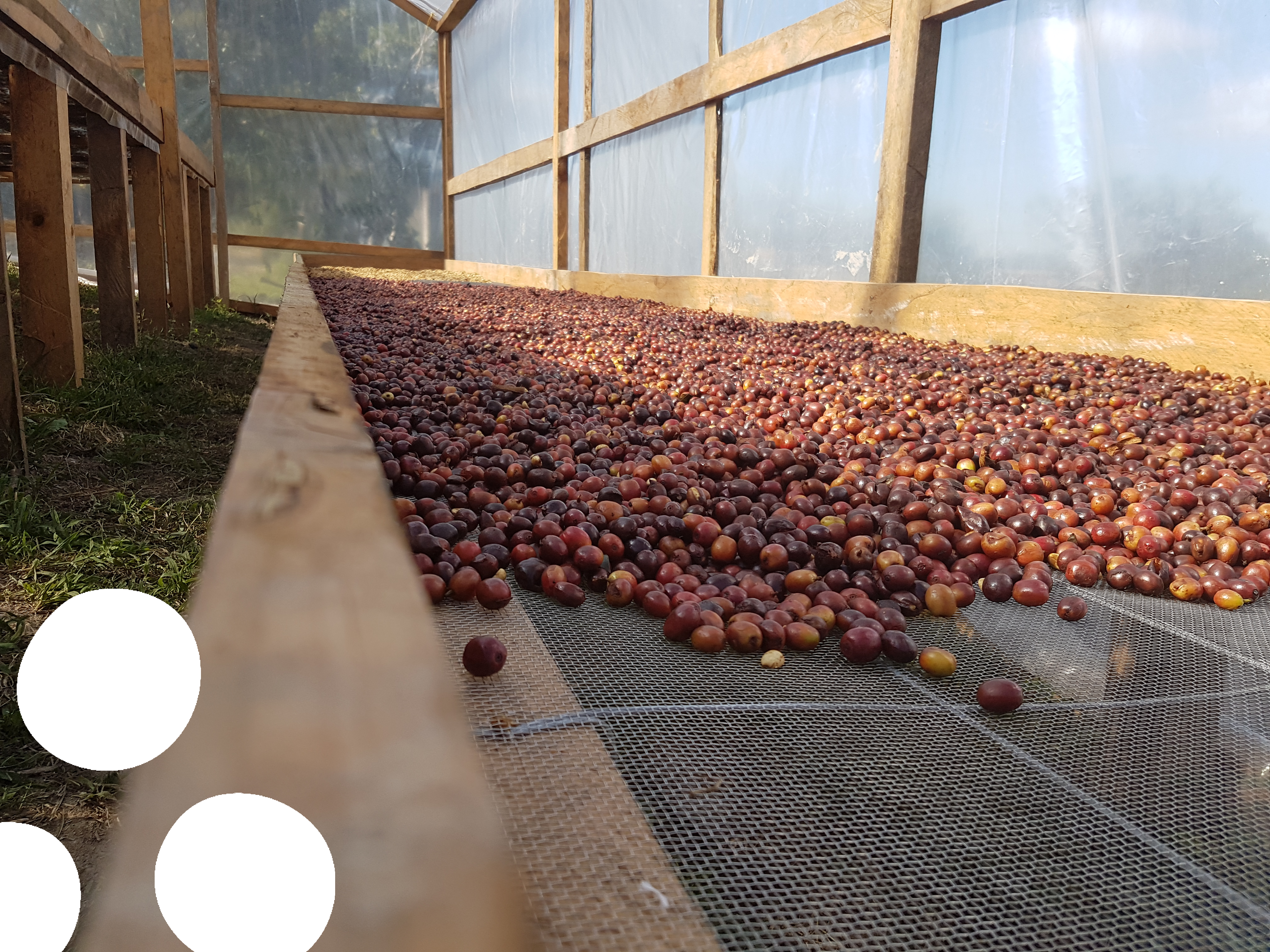 And how do you treat your honey-processed coffees?
The process is very similar to the one for naturals—the difference is that during the depulping process, we make sure the coffee has no contact with water, as it could lose a certain amount of mucilage, and we don't want that.
We're also cautious during the drying stage, especially in the first few days. If the coffee gets too hot, the mucilage can "melt," or the coffee can dry too fast and won't be as durable. On the other hand, if the coffee doesn't dry fast enough, it can develop mold. So the first five days of the drying stage are vital for good results.
And finally, what excites you about the future at Pacayal?
That's an excellent question! Our next step is to focus on our women producers' program. We want to increase the volume of coffee we offer produced by women, so our goal for next year is to focus on expanding that market and helping them to find new opportunities.
We also have our youth program that we want to work on next year. We want to motivate young coffee producers to not only sell their coffee but to learn more about the whole supply chain and, based on that, help them grow as a new generation in the coffee industry.
And finally, we are also working on a competition called La Esmeralda, where we want to make a selection of the top 20 coffees, with more details coming soon.
To learn more about Pacayal Coffee and their incredible offerings, check out our current spot coffees and 36-lbs box offerings and discover the fantastic results in the cup!
Like what you read? Subscribe for updates!